1-Altitude Celebrates it's 7th Anniversary with a Vegas Themed Party
Singapore's premier multi-concept lifestyle and dining destination, 1-Altitude, celebrates its special 7th anniversary milestone with a month-long programme of unique parties, dinners and collaborations.
Witness the golden hue of dusk transcends upon a 360-degree view of Singapore's highest skyline as 1-Altitude Gallery & Bar transforms into the notorious Las Vegas strip for its 7th Grand Altitude Anniversary on Friday, 7 July 2017, a date aptly picked—on the seventh day, of the seventh month, of its seventh year—to mark the seventh year milestone.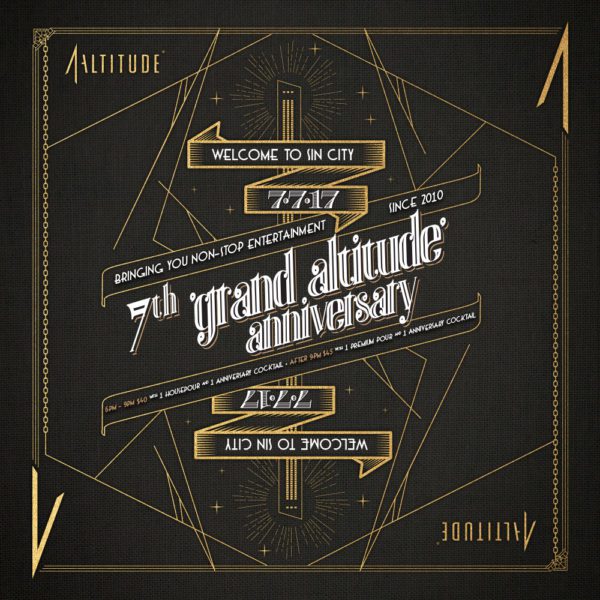 Come dressed in your party best and get seduced by an oasis of shimmering bright lights and dazzling debauchery—282 metres above the bustling streets of Singapore's Central Business District—as the allure of excitement, entertainment, fortune and fame enlivens the world's highest alfresco bar in true Sin City fashion.
Sip on the exotic Grand Ace—a seductive concoction dreamed up for the occasion with Courvoisier VS cognac—that flaunts flirty flavours of passionfruit, lychee, and soursop. Providing the high-energy soundtrack for the evening are resident party band Electric Avenue; and DJs Leonard T and Jack T, alongside emcee J Soopa; as roving Vegas showgirls make their rounds, charming onlookers into hedonistic pursuits of glamour.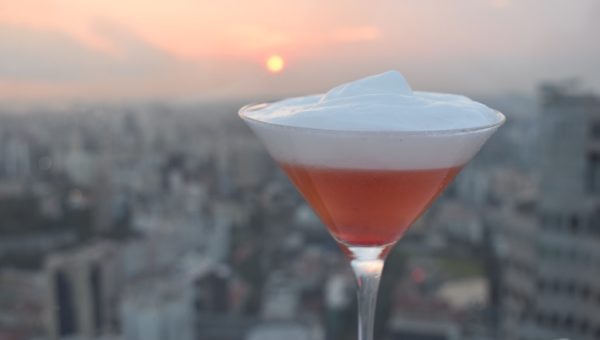 Exclusive bottle deals are available, each priced at S$777++, with a seven-item food platter, that will be available throughout the evening to fuel your frivolity.
Entry to the 7th Grand Altitude Anniversary is priced at:
6.00pm – 9.00pm: S$40 nett (Inclusive of one standard housepour and one anniversary cocktail)
9.00pm onwards: S$45 nett( Inclusive of one premium pour and one anniversary cocktail)
1 Altitude is located at Level 63, One Raffles Place, Singapore 048616