Amber Lounge Celebrates 15 Years as The Original F1 Afterparty with Music and Fashion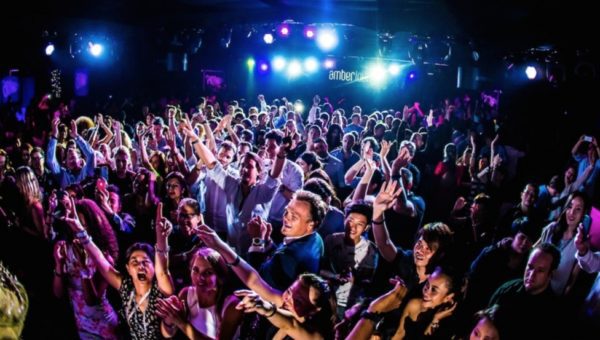 Amber Lounge will be celebrating in style at its premier Singapore F1 event after signing Raye – the British singer-songwriter riding high in the international music charts to play both nights of its Grand Prix After-party as well as Asia's rising avante garde designer MAX.TAN to headline as Womenswear Designer for the 2017 Amber Lounge Singapore Fashion Show on Saturday 16 September, the prelude to a weekend of unmissable Amber Lounge entertainment at the 10th anniversary occasion of the Singapore Grand Prix.
RAYE
Amber Lounge, the ultimate VIP lifestyle experience at Formula 1's most exhilarating Grand Prix destinations, promised some of the biggest and best contemporary music artists for its 15th Anniversary year and Raye certainly fits that bill!
At only 19 years of age, Raye's music CV already boasts the second biggest selling single of the year with Jax Jones – the monster hit "You Don't Know Me" – two stellar EPs, the huge tune "By Your Side" by Jonas Blue, writing credits on hits for Charli XCX, Snake Hips and Blonde, and collaborations with Nas on the soundtrack to The Birth Of A Nation & Stormzy on her track 'Ambition'.
The exotic island state of Singapore, home to Formula 1's first ever night race, is one of Amber Lounge's most glamorous destinations, merging the electrifying party spirit of the West with the splendor of the Orient. There, Raye will perform alongside a host of International DJs and world-class MC, New York's Big Ali.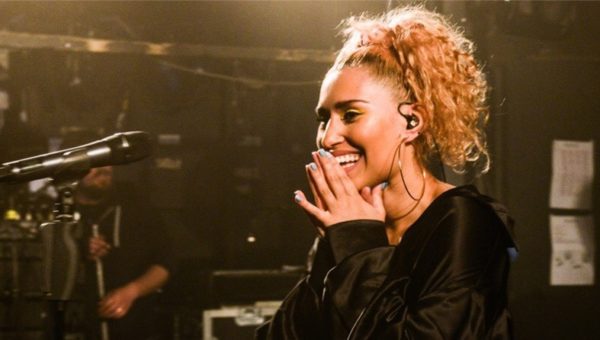 MAX.TAN
2017 marks another exciting chapter in the story of Singapore-based designer MAX.TAN; his fusion of minimalist ideas, experimental cuts and a hint of rebellion having now captured the imagination of free spirits the world over.
Masculinity and femininity are crafted into every MAX.TAN collection. Infused with a touch of contemporary art, the garments play with volume and modified shapes, melding oversized, undersized, deconstructed, reconstructed and transformation.
These factors form the underlying DNA of MAX.TAN. The label advocates an alternative and quiet fashion lifestyle; a free spirit who dresses to please no one but herself.
The debut collection Spring Summer 2010 Ready to Wear was listed as the top ten Spring Summer 2010 collection from premier trend reporting and forecasting website stylesight.com. The brand garnered a strong following and awareness because of its unique point of view and more recently showcased it's Spring Summer 2016 collection at Vogue Italia's inaugural edition of Who is on Next? Dubai, and is amongst the many Asian designers to be shortlisted for this initiative. In 2016, MAX.TAN is one of the three Singaporean designers under the Fashion Futures program, initiated by Spring Singapore and Singapore Fashion Week in partnership with CFDA.
Today, MAX.TAN is stocked in independent multi label boutiques around the world, San Francisco, Dubai, Kuwait, Ireland, Germany, Singapore, Taiwan etc. On Saturday, 16 September 2017, the Fashion Show opens with an adrenaline-fuelled appearance by F1 drivers, before Womenswear takes centre-stage, with MAX.TAN showcasing pieces from the SS17 and FW17-18 collection.
Amber Lounge Founder and CEO, Sonia Irvine, commented: "The designs from MAX.TAN's Ready-To-Wear collection are like pieces of art. This is a landmark year for Amber Lounge and we want every element of our weekend in Singapore to deliver something very special. MAX.TAN certainly fits with that vision, as well as my commitment to showcasing designers whose work I personally covet. This is going to be a breathtaking show."
This year, Amber Lounge celebrates 10 years of night-racing at the Singapore Grand Prix and 15 years as the ultimate VIP lifestyle experience at Formula 1's most exhilarating Grand Prix destinations.
Amber Lounge is located at Temasek Reflection, Singapore Water Wall behind Millenia Walk, 1 Temasek Avenue, Singapore 039192.
Table Packages are available starting from S$8,000. Individual passes are priced at S$900 (Saturday) and S$1200 (Sunday) per person. All tables seat 8 guests and include unlimited bottle service, individual passes include an open bar.
For Reservations please email singapore@amber-lounge.com or lisa@amber-lounge.com
For more details and information please visit: www.amber-lounge.com