AVRY Invites you to Experience Pandora's Box: A Multi-Sensorial Nightlife Experience
First ever regular weekly experiential night in Singapore unlocks a realm of fantasy and immersive door-to-table offering
AVRY heralds a new wave of nightlife entertainment with the debut of PANDORA'S BOX on 10th March 2018 – introducing a surrealist world where imagination takes precedence, and party-goers are invited to script their own adventure.
PANDORA'S BOX is an immersive clubbing experience like no other. Curated under the guidance of former Creative Director of Ophelia Hong Kong, Jake Connell, the grand opening event will feature a collective of captivating performers and artists handpicked from all around the world.
The flight into the night begins with AVRY's very own door-to-table experience wherein you and your friends are immediately whisked into the club's realm of the underground by the wonderfully bizarre performing cast, even as you walk through the venue's signature mirrored walkway, and into a space sensually dressed in opulent, rose gold installations.
Under the pulsing club lights, Live the extraordinary, and push boundaries alongside roving performers like gender blurring 'Mrs X' – the stunning six-foot three contortionists warping in and out of tight contraptions for your visual delight. PANDORA'S BOX is where the bold and the fearless come alive, where comfort is left behind, and where the only thing to expect, is the unexpected.
Take control, and partake in a play of carnal desire and power dynamics through the interactive performance of 'The Cheetah and the Tamer'. Hold the leash, or let it loose. Feed the Cheetah with bait from the bar, or leave it ravenous and hungry for more. The story is yours to create.
Unbridled creative expression goes dark with the 'Lady in Black', where an artist soulfully paints on a canvas, while anyone can paint on the performer — amalgamating her figure into a collaborative art piece. Or, find yourself in the powerful clutches of the 'Lady in Red', as she enthrals you with her charm, and leaves you pining for more.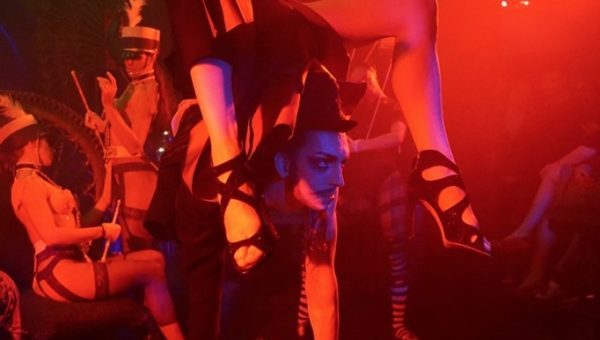 The decadence continues in AVRY's eponymous drink offering exclusive to the night. Experience bottle service like no other when you place an order of the PANDORA'S BOX, as a mystery cube including a surprise alcoholic libation of choice awaits the brave. The valiant is handsomely rewarded, as the PANDORA'S BOX promises a bounty of serendipitous treasures – from intoxicating tipples to complimentary bottle upgrades.
The aural soundtrack to the evening is helmed by DJ Stas of Rave Republic, as Open Format music and Hip-Hop beats thumps to the deviant exploits and startling misadventures of PANDORA'S BOX.
AVRY spreads its wings and welcomes all to its Grand Opening party, where the cover charge rests in dressing the part to play a part, and live within the PANDORA'S BOX narrative for an evening to remember.
PANDORA'S BOX marks the first of a series of monthly regular events at AVRY, with an evolving theme every month to unravel the club's next chapter in a beguiling tale of nightlife escapades.
Unbox Pandora, find your tribe, and belong.
AVRY'S Grand Opening Party: PANDORA'S BOX
Date : 10 March 2018, Saturday
Time : 10pm – 4am
Cover Charge : Complimentary entry; dress to impress
Dress Code : Covered shoes required; no shorts and no sportswear
AVRY is located at: 9 Raffles Boulevard, #02-02 Millenia Walk, Singapore 039596, AVRY nightclub is open every Wednesday, Friday and Saturday. For more details please visit: www.avry.club
AVRY's adjoining cocktail bar Hairy Canary is open Monday to Saturday from 6pm – 12am.