Boudoir Blanc: Singapore Grand Prix 2017 Ultimate Waterfront Trackside Party
Happening during the highly anticipated 2017 Formula 1 Grand Prix, Boudoir Blanc takes over the iconic heritage conservation site The Clifford Pier for two nights only with its all-new, seductively glamorous Grand Prix Season Singapore (GPSS) party and multi-sensorial post-race hospitality experience. These two nights of trackside decadence is the first after-party in Singapore Grand Prix's 10-year history to take place on the waterfront with sweeping panoramic views of Marina Bay, as created and organized by luxury lifestyle creative agency Imaginoire's Founding Director, Jeannette Tan.
Each night at Boudoir Blanc will feature a fantastical and surrealistic entertainment theme – 'Fantasy Land' on Saturday 16 September and 'Twilight Zone' on Sunday 17 September.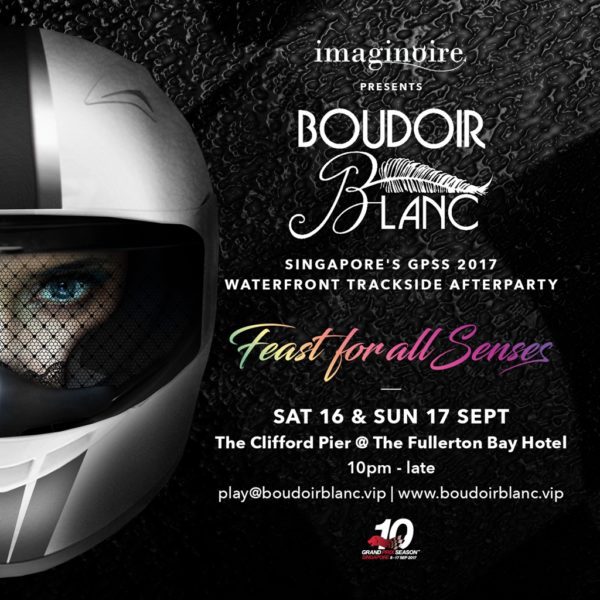 From 10pm onwards, guests will be immersed in Boudoir Blanc's sophisticated creative adult playground, enthralled by the tastes and scents of The Clifford Pier's signature Asian and Western culinary delights while theatrical cabaret and cirque-themed entertainment thrill guests beyond their wildest imagination. Official champagne Taittinger, official beer Peroni, official tequila Codigo 1530 and other premium spirits will flow alongside a selection of exquisite craft cocktails served up at Boudoir Blanc's specialty pop-up bars by Maison Ikkoku (featuring Ethan Leslie Leong) and also new private members' club 1880. Signature Boudoir Blanc cocktails will also be exclusively created using official vodka Grey Goose.
Boudoir Blanc's pop-up venue at The Fullerton Bay Hotel is undoubtedly one of the most prime and easily accessible trackside locations for the Singapore Grand Prix weekend, especially since it is situated right next to Gate 6 of the Circuit Park within Zone 4 and also within close walking proximity from the Padang concerts (featuring Calvin Harris, Ariana Grande & The Chainsmokers).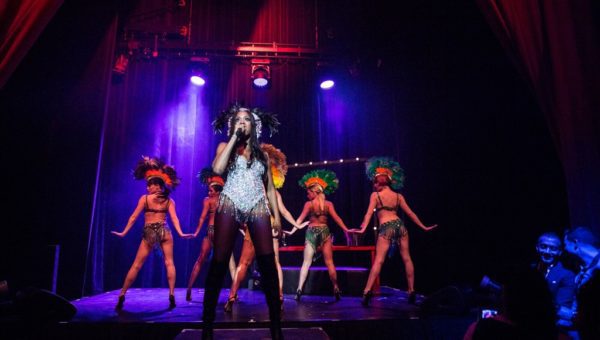 Expect edgy, unique and boundary-pushing world-class entertainment, for which Imaginoire is renowned and which Singapore has never been seen before featuring the performance debut of ex-Moulin Rouge burlesque royalty Fallon Dee (currently starring in Le Bouge Neon in the UK), who has previously performed alongside music legends Kylie Minogue, Justin Timberlake and Elton John.
From The Box NYC and London, the vivacious Acantha Lang returns to Singapore as Boudoir Blanc's emcee. The New Orleans-born singer has been described as the rock soul of Janis Joplin crossed with the raw bluesy tones of Tina Turner. Set to release her debut EP soon, this hostess with the mostest will be dazzling Boudoir Blanc's guests with her own brand of charisma.
Headlining the decks on the final race day is French DJ and tropical house producer Klingande, renowned for his prominent use of the saxophone and violin to accompany his live DJ sets. Klingande's chart topping hit "Jubel" has attracted over 157 Million YouTube views to date and Klingande has played at major international music festivals and club venues including Ultra Music Festival Korea, Tomorrowland and Ushuaia Ibiza, Other music acts include DJ Erok (Red Bull Racing Team) and Patrick Oliver. Boudoir Blanc will also feature DJ Lead, who will be the resident music artist and entertainment director of the recently opened celebrity hip hop club 1OAK Tokyo.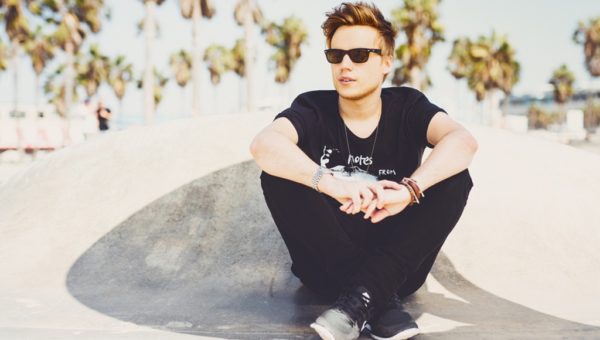 The night wouldn't be complete without the world-class cabaret and cirque-style performances from Hong Kong-based entertainment production company Exposure Concepts and also from Official Resort Partner Finolhu Maldives and the state-of-the-art interactive visual light projections by Mi5chief Makers to elevate the party experience at Boudoir Blanc.
Rockstar and VIP Passes are available to purchase online at www.boudoirblanc.vip, with details as follows:
Rockstar Passes is available at: $350++ for Saturday 16 Sept and $500++ for Sun 17 Sept (inclusive of a bottle of champagne or 6 drinks). VIP Passes: Limited offer pre-sale prices of $650++ for Saturday 16 Sept (U.P. $800++) and S$1100++ for Sun 17 Sept (U.P. $1200) (inclusive of all night free flow Taittinger champagne, Grey Goose vodka and Peroni beer).
For all VIP and Rockstar Table and Blanc Suite bookings please contact Madame Blanc at play@boudoirblanc.vip to request for more information on pricing and availability.
For more details or information, please visit www.boudoirblanc.vip.