Britney Spears: A Night of Pop Classics, Flashy Costumes, and Nostalgia
CONTENT: Michelle Ng
IMAGES: Michelle Ng
Britney Spears might not have had a chart-topping hit ever since her breakdown in 2009, but nevertheless, her star power is still reigning strong.
Britney debuted in Singapore on 30 June, with her 'Piece of Me' tour that was first brought to life as her Las Vegas residency concert at The Axis in Planet Hollywood. The last time she was here, nearly 20 years ago, the closed doors showcase had fans going crazy.
Despite the exorbitant prices, the venue was packed with nearly 8,000 fans who turned out to see the pop princess live.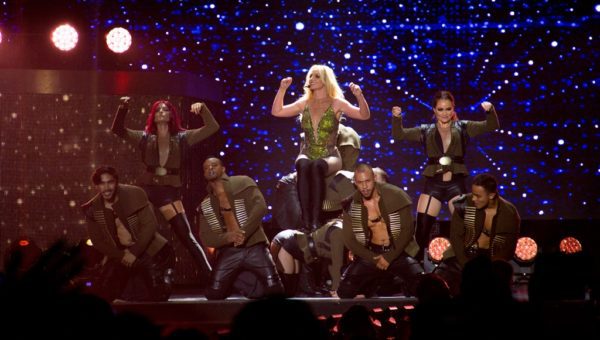 With an entire troupe of dancers, loads of costume changes and on-point visuals, the 90-minute concert was too short for the fans, who were a mostly slightly older crowd who grew up to hits like 'Oops… I did it again' and 'Lucky'.
The show segued between old hits and new hits, and even remixed versions of classic songs. 'Toxic' became a slow, jazz-pop song while, and even 'Oops I did it again' went through an arrangement to keep it interesting. The entire stadium was singing along to the songs and cheering to see the star finally t
Britney spiced things up with a sensuous 'Slave 4 U', where she brought on a strippers pole onto the stage. To hype it up even more, Britney even invited a lucky male fan onto the stage for the sado-masochistic song 'Freakshow', where her dancers strapped a leash onto him and then made him crawl on all fours. It probably made his night to be a part of the show with the starlet.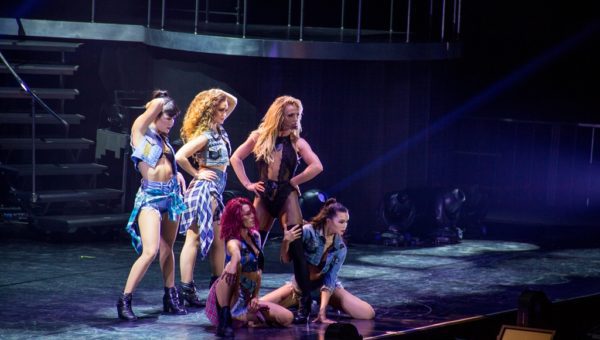 Almost as to prove critics and anti-fans wrong, Britney even broke into an impromptu birthday song to celebrate one of her bodyguard's birthday just to show that she still can sing.
Except that some fans were rankled that half the time on stage, Britney was lip-synching, which the singer has defended in a recent interview in her Tel Aviv stop. "It's really funny: A lot of people think I don't sing live. … Because I'm dancing so much, I do have a little bit of playback, but there's a mixture of my voice and the playback," Britney reportedly said. "It really pisses me off because I'm busting my ass out there and singing at the same time and nobody ever gives me credit for it, you know?"
Even after all these years and all the backlash against her, it's clear as day that the fans will still shine the spotlight on the Princess of Pop.