It's That Time Of The Year To Get Ship-faced At Asia's Largest Festival At Sea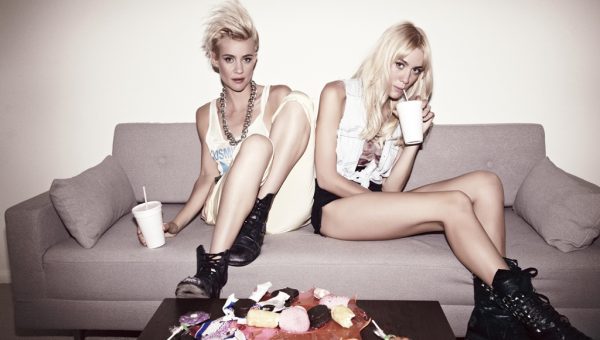 Content: Michelle Ng
It's The Ship has been breaking boundaries when it comes to music festivals ever since it's first expedition in 2013, and their sixth edition is no different. Previous sailings visited various cities across Southeast Asia, stopping for beach raves and street parties.
This year, punters get to lose themselves with a three day two night cruise in the surrounding seas of Singapore. With nothing but good tunes, plenty of dining and relaxation ahead, and the chance to bump into your favourite DJs anytime on the ship, you're in for the vacation of the lifetime. It's The Ship 2019 sets sail from 13 to 15 November on the Genting Dream, and this year the voyage will not be including any stops. The party doesn't stop until you're literally back on land.
Did we also forget to mention that wifi connection is pretty spotty on the ship, as well? You'll get to truly disconnect as you enjoy everything that the ship has to offer – it's got a club (as if the non-stop music is not entertaining enough), a casino, six water slides, an outdoor exercise area with mini-golf and rock climbing and even a zipline.
The cruise festival has just released it's full lineup, and it's chockfull of heavyweights across all the EDM genres. Whether you're looking for some happy hardcore or want to soak in the true vibes of a pool party, there'll be a DJ for everyone. We picked out a few DJs onboard that you definitely want to check out! After all, the music is probably a huge reason why you're going.
Sister duo NERVO are leading ladies in the big room scene, dropping banger after banger. The duo are back on tour after just having giving birth together, and their energy couldn't be any more explosive. For those craving a for little harder raving, hardcore Darren Styles and trance boy Ben Nicky are bringing their harder stuff to the decks. Rounding up the headliners are Quintino, What So Not, and Ookay.
Since it's a ship party, we can't not have any tropical house. Sam Feldt will be taking over the waters with his signature Heartfeldt Pool Party, supported by The Him and Zonderling. We're also glad to see that a hearty balance of female DJs as well, with Brooklyn, Kate Fox, and Lucille Croft and Ruby Phoenix having their own sets.
Deep house and electro fans will have Dannic, Matisse & Sadko, and Kill The Buzz for an uplifting time, whilst trance diehards can lose themselves to the pulsating rhythms of Alex M.O.R.P.H. and Jordan Suckley.
Repping our local scene is homegrown duo Rave Republic, who rose to fame and even secured a spot on the famed DJ Mag's Top 100 DJs Poll for the second year running this year. Their pop-edm crossovers are just the thing to get you all hyped up even during two nights of partying. Fariz Jabba and Farah Farz will also be taking over a stage for a set of lit hip hop beats and fire raps.
Other notable names include Bass Agents, Double Noize, Axel Groove, Sexy Sax Man, DNA, Indigo Starlight, Jesabel, DJ Kaku, and XU.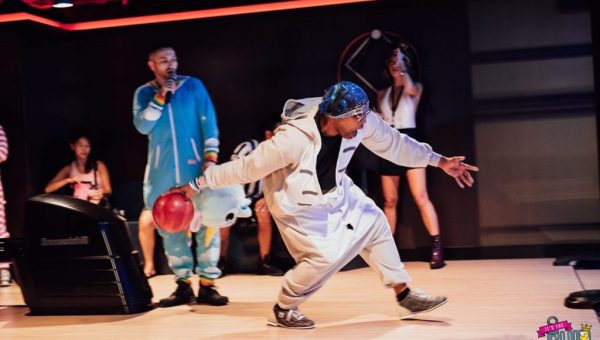 It's not just DJs; there are also plenty of side activities, pop-up parties and sneaky takeovers that make It's The Ship such a unique experience. And it's all already included with your cabin price so you're not forking extras to meet your idols! Choose from a Meet & Greet session where you can get your merch signed by the DJs, facing off with the DJs in basketball and mini-golf, or simply just chill in an intimate Whisky and Cigar session.
This year's pop-up parties include Sam Feldt's Heartfeldt Party, the signature ONESIE Party, the quintessential FOAMO Party. Sleep is for the weak as you rave it up at the Sleepless Society: One Hell Of a Party before watching the first rays of sunshine at Communion Sunrise. And who can forget the abysmal disaster of a music festival that will be getting it's own tribute party, the FYRE FAN CLUB. Djs are known to mingle amongst the crowd when they are off stage, so who knows who you'll run into!
It's The Ship sets sail from 13 to 15 November 2019. Very limited Balcony and Balcony Deluxe cabins left at Galactix. For the full lineup and more details, visit www.itstheship.com