It's The Ship Announces Fresh Pop-Up Parties Dedicated To Hardstyle And Fyre Festival
CONTENT: Michelle Ng
You're in for a wicked time at Asia's largest festival at sea if you are looking for something different than your regular music festival on an open field.
It's The Ship is more than an epic pool party – it's basically a party extravaganza, with tons of pop-up parties and side activities that only stops when the ship returns to Singapore. There's even a travelling DJ who loves visiting the bathrooms and dining areas because the party never stops, even for a toilet break.
Here's where you'll find us on It's The Ship once it leaves the docks!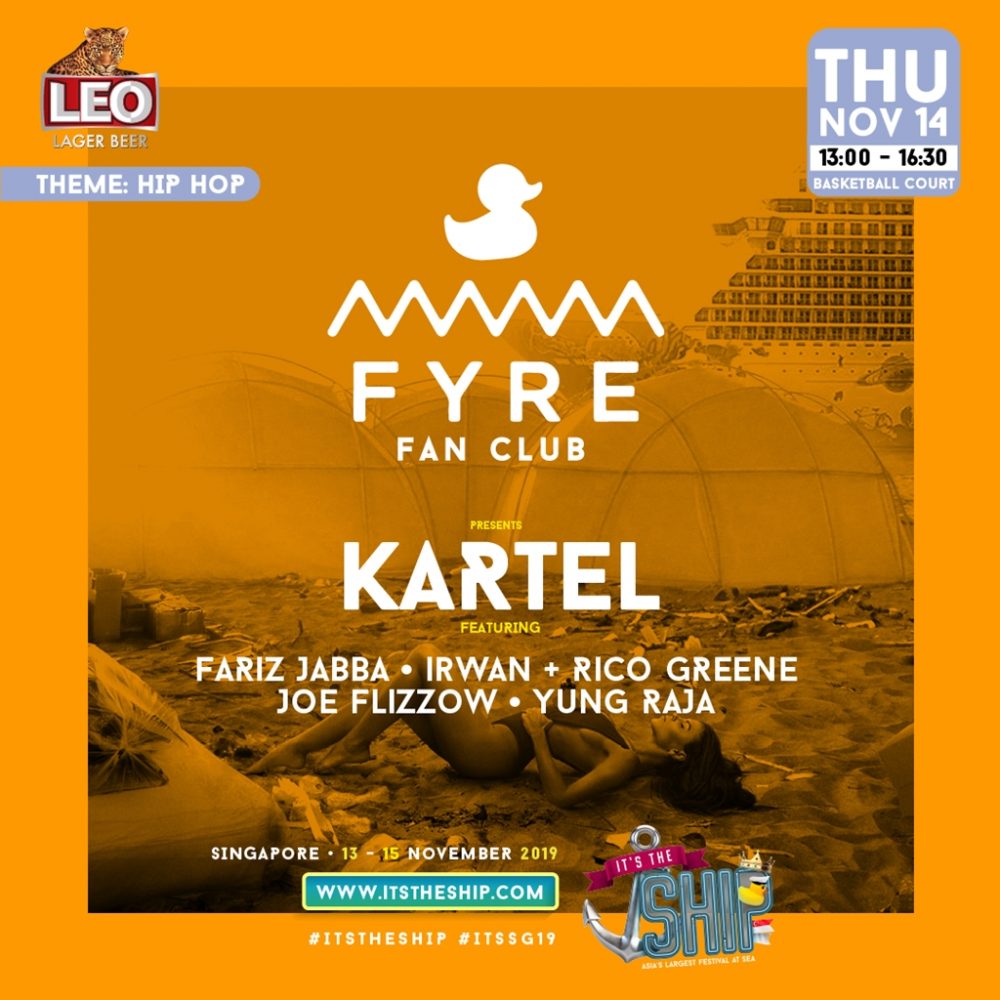 FYRE Fan Club
The greatest music festival that never happened? Well here's what would have gone down if it actually happened – it's going to be everything you imagined FYRE to be, and more. Headlined by Jamaican reggae DJ Kartel, get lit to beats from Fariz Jabba, Joe Flizzow, Yung Raja, and Irwan + Rico Greene in this cheeky homage to the most exclusive beach party.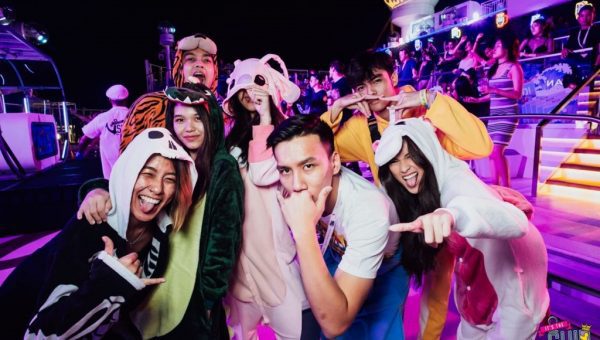 ONESIE Party
It's better than a sleepwear party. It's 1000000x better than a costume party too. It's the ultimate signature party where everyone puts on their best ONESIEs! Feel free to go as crazy (or as cute) as you want because onesies are probably the comfiest and easiest party to dress up for.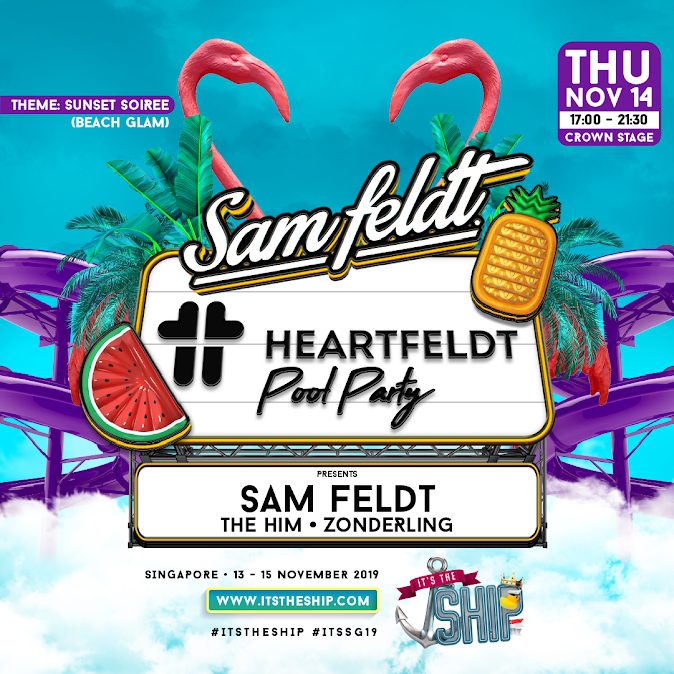 HeartFeldt Pool Party
Hosted by one of the top tropical house DJs known for his killer pool parties, Sam Feldt will finally be debuting his first ever signature Heartfeld Pool Party in Asia aboard It's The Ship! The mainstay on the festival circuit has always sold out his phenomenal pool parties, and you're going to be the first to make a splash at the first Asian edition. Sam Feldt will also be joined on the decks with The Him nad Zonderling.
As the sun sets, swap your pool rave outfit for some beach glam outfits to join the Sunset Soiree. The party is only just starting once the sun sets!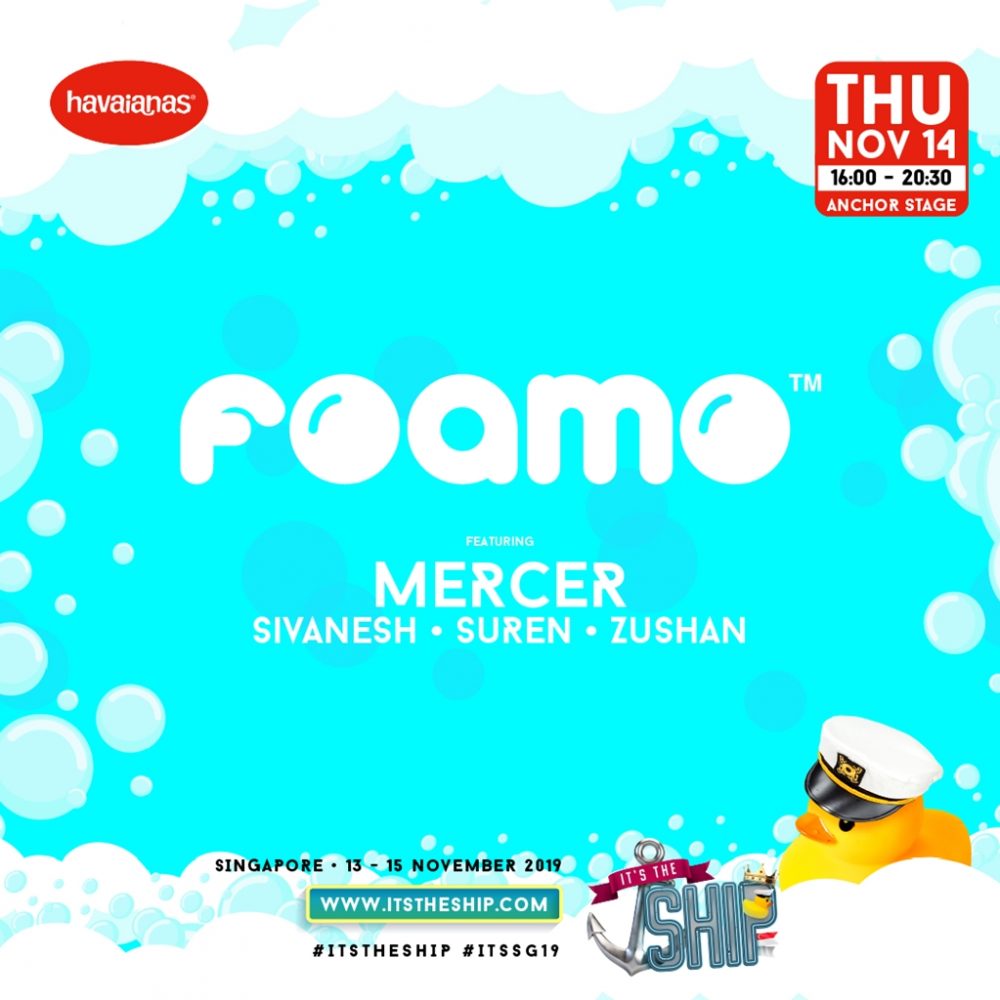 FOAMO Party
What's a pool party without some bubbles? Don't miss out on the FOMO at the Foam Party. The other signature party on board the ship is headlined by French DJ Mercer, who's electro and future house beats will keep the heat at bay as you foam it up.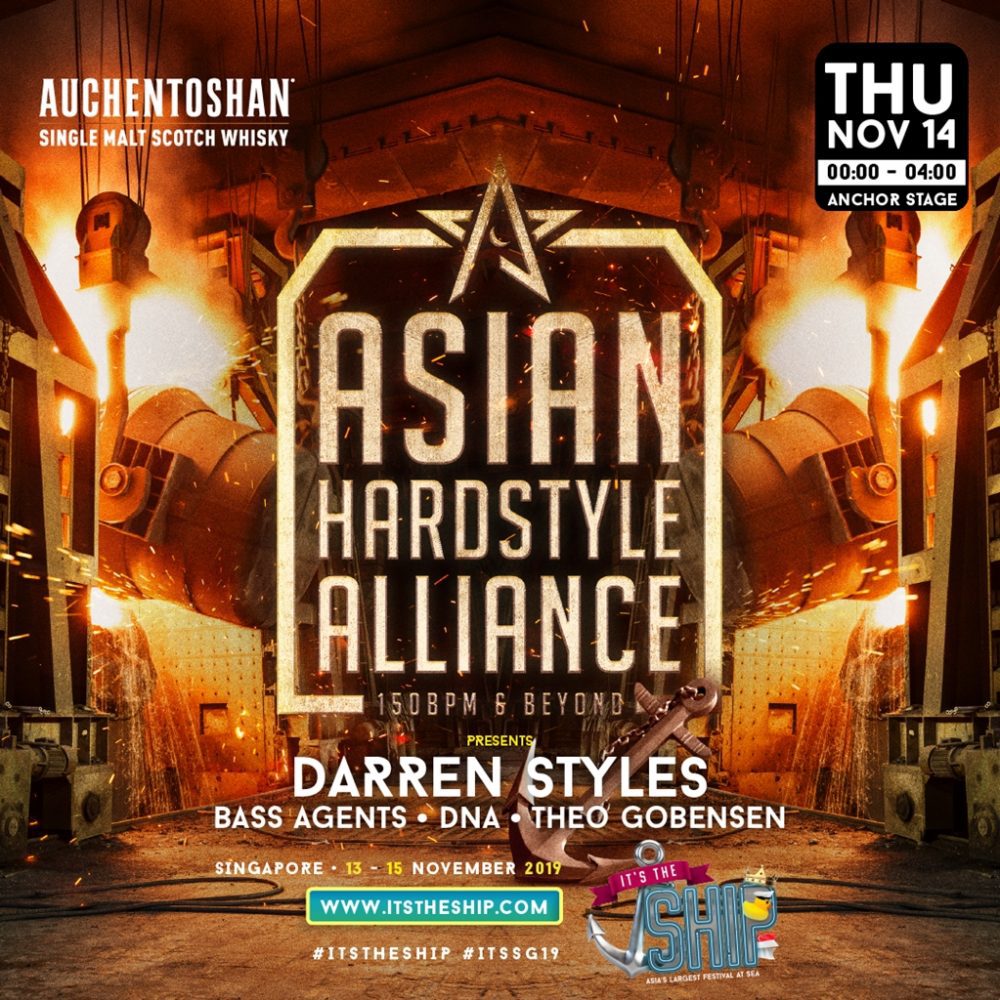 Asian Hardstyle Alliance
Enjoy happy hardcore beats from one of the OG hardstyle DJs, Darren Styles is going to push you harder with hits like Switch and Us Against The World. The pop-up party dedicated to the harder beats is all set to get your heart pumping as Theo Gobensen, Bass Agents and DNA turn the BPM up. When the bass kicks in, that's when you know the night's going to be good!
With so many pop-up parties, you'll never get bored onboard the ship. There's also plenty of side activities where you can actually get to hang out with your favourite DJs! Go karaoke-ing with EKO and Kate Fox, work out to shadow boxing with Dannic, or challenge Sam Feldt to a round of Musical Beers.
It's The Ship sets sail from 13 to 15 November 2019. Very limited Balcony and Balcony Deluxe cabins left at Galactix. For the full lineup and more details, visit www.itstheship.com