Lulu's Lounge is Throwing a F1 Party with Sexy Burlesque Performances and Indulgent Cocktails!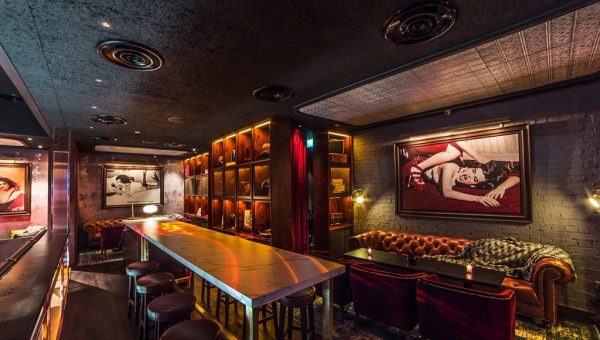 LuLu's Lounge, Singapore's sexiest all-night destination, brings back crowd favourite Va Va Vroom for a weekend of Grand Prix debauchery, boundary pushing entertainment and wildly addictive cocktails. Tucked away trackside by the Pan Pacific Hotel, party goers can cruise through the weekend at the hottest nightlife establishment in town.
The exhilarating three-day social affair celebrates Singapore's biggest party weekend with a multi-sensory experience that features live immersive entertainment, a rousing jazz band, provocative burlesque and boylesque performances, sultry drag queens and alluring gogo dancers – drawing each individual into the sensuousness that is Lulu's. Equally not to be missed is music by one of the city's most recognised DJ Collective Matteblacc.
To elevate the party into an even higher gear, LuLu's will be hosting outstanding performances from Australia's leading burlesque darlings from SugarBlue Burlesque – The Sugar Dutchess and Fifi Fontaine, who will be performing sensational and mesmerising routines especially for the race weekend, live on the Lulu's stage.
In true LuLu's style, guests can expect world-class hospitality and signature cocktails with a flirtatious twist. The adrenaline filled weekend promises to be dazzling and unforgettable.
Tickets to Lulu's Lounge F1 weekend are as follows: Friday, 14th September – $35 cover charge, Saturday, 15th September – $35 cover charge, Sunday, 16th September – Complimentary entry applies.
BANG BANG & LuLu's Lounge Combined Entry is priced at – $60
Purchase pre-sale tickets at $30 for 14th September at www.vavavroom14thsept.peatix.com and 15th September at www.vavavroom15thsept.peatix.com
LuLu's Lounge is located at Pan Pacific Hotel, Singapore, 7 Raffles Boulevard, Singapore 039595.
For table reservations or any other enquiries please contact: info@lulus.sg or + 65 9829 1922
For more information please visit: www.lulus.sg