Over 11,000 Music Fans gathered at the inaugural edition of Road to ULTRA Singapore
Road to ULTRA Singapore has set a new record for being the largest indoor dance music event in Singapore history, held at the iconic Marina Bay Sands, the music event goes down in history as Singapore's first completely cashless event of this scale and being one of the biggest parties of the 2015 F1 weekend.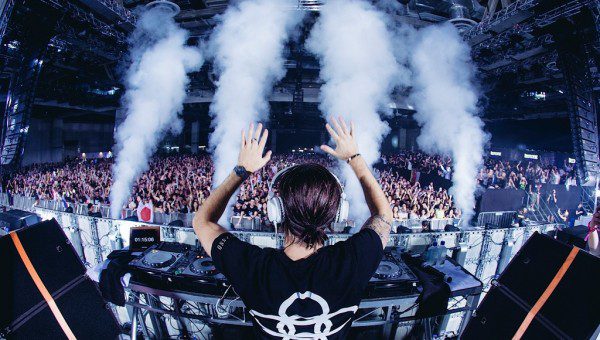 The jam packed Sands Expo and Convention halls welcomed more than 11,000 "ULTRANAUTS" to an impressive chart topping tracks from three of the world's most popular DJ's – Skrillex, Nicky Romero and Alesso with performances from Mija and Ansolo.
Described by Rave Republic as "one of the biggest gigs of their life", the eight hour production of music, lighting and theatricals brought from the team behind globally renowned electronic music festival, ULTRA Miami overwhelmed the crowd before Skrillex closed the night with an electrifying 90-minute set taking fans on a journey across music, cranking up the atmosphere to euphoric levels through the early hours of that morning.
Dutch DJ, Nicky Romero, famed for his chart-topping tracks 'Lighthouse' 'Warriors' and 'Feet on the ground' says: "It was an honour to be invited to be a headliner at the first ever Road to ULTRA Singapore. ULTRA is always a highlight of my touring schedule and this edition was no exception. The reception from everyone has been overwhelming and the crowd was awesome! I can't wait to return to Singapore.'
Raj Datwani, Executive Partner for Road to ULTRA Singapore, says: "We're delighted with the success of the event and loved welcoming some of the biggest names in the music industry to Singapore. We had an overwhelming response to ticket sales and the event was at capacity, which speaks volumes for the growth of the EDM scene in Asia. We are excited about bringing future ULTRA events to Singapore and further strengthening the ULTRA brand presence in Asia.''