Review: Cirque Du Soleil's Latest Show Takes A KURIOUS Look Into A Scientist's World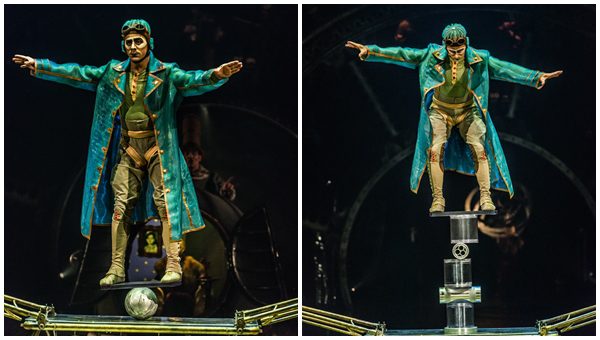 CONTENT: Michelle Ng
IMAGE: Sliding Doors Entertainment
There's nothing like a circus to really bring out the novelty of performance and threatrics. The Cirque Du Soleil famous Big Top is back, but with a whimsical take on steampunk and circus tricks.
Going back to the basics, Kurious follows The Seeker as he attempts to make sense of the quirky world through his goggles. With a slightly macabre yet equally delightful air, the show transports you into the mind of the 'mad' scientist that is reminiscent of the Victorian era yet inspired by the futuristic mechanical screws of the steampunk movement.
True to its name, Kurious is jarring visually. The circus strikes you by surprise with their flamboyant costumes and little abnormalities of nature.
The real novelty lies in the little twists on classic circus tricks – almost as if you were viewing the circus through the goggles of a scientist. Almost borderline freaky, be prepared to go on a quirky circus like you've never seen before.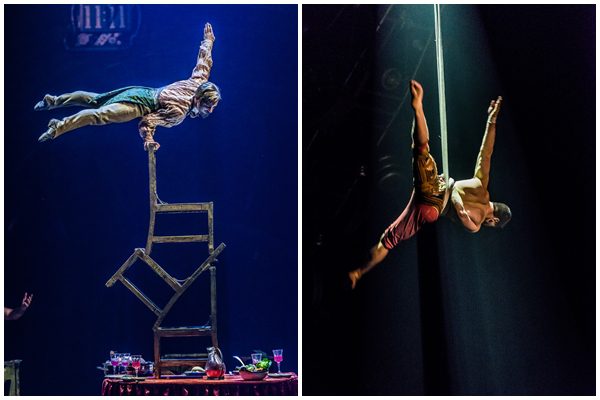 Aerialists circle the Big Top, once in an actual little plane. Finger putting takes center stage in 'Theatre of Hands', bringing the focus onto little acrobats which are actually fingers. A juggler juggles almost what seems to be rubber human hands. Contortionists clad in reptilian catsuits twists themselves into pretzels atop a huge mechanical hand.
The number one act is a mind-boggling surprise that superseded the rest – none other than 'Invisible Circus'. Imagine the circus tricks being overseen by a ringmaster, but with a noticeable lack of performers. And if you can't imagine it, then you'll have to head down to the Big Top to marvel in its ingenuity.
Kurious – Cabinet of Curiosities is showing from now till 4 August 2019 at the grey and white Big Top at Bayfront Avenue beside Marina Bay Sands. Tickets from $95, available from via Sistic, and online at cirquedusoleil.com/kurios.