REVIEW: Lea Salonga and Jett Pangan Takes On The Thrilling Sweeney Todd In A Modern Adaptation Of A Macabre Musical Classic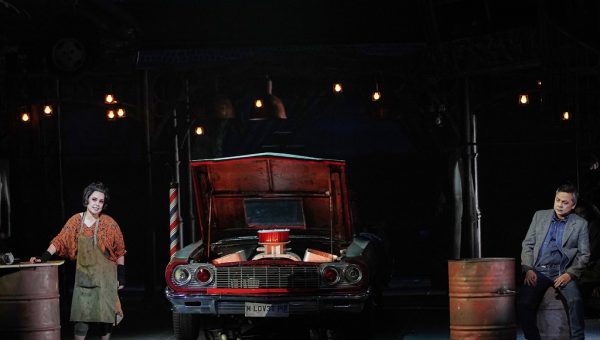 CONTENT: Michelle Ng
IMAGE: Singapore Repertory Theatre
Attend the tale of Sweeney Todd, a chillingly dark horror musical that's full of madness. We've all heard of the demon barber of Fleet Street, Sweeney Todd and the woe that befell him.
The current adaptation of Sweeney Todd: The Demon Barber of Fleet Street is produced by the Philippines' Atlantis Theatrical Entertainment Group, featuring a stellar lineup of Filipino talent.
The story follows our titular barber as he returns back to London after being exiled 15 years ago by the nefarious Judge Turpin who lusted after his wife. After encountering Mrs Lovett, who conveniently happens to be his previous landlord, Sweeney then learns more about the debauchery of Judge Turpin who raped his wife and adopted their child Johanna. Swearing revenge on the rich and the poor, Sweeney is driven to dark depths to get revenge.
Presented by the Singapore Repertory Theatre, the staging re-imagines the musical Sweeney Todd in a more modern day setting. Gone is the Victorian London aesthetics and the time of corsets and suspenders. The cast now dons modern-day street wear – of jeans and aprons as the musical now takes place in a renegade parking facility littered with broken down cars, half broken poles sticking out of them. There's no sight of the broken bridges or moving walkways that were characteristic of the minimalistic, Victorian-inspired 1979 staging of the musical. Instead of pies, she holds up shoe shines and tin cans – a reminder that this story was a re-telling of what happened.
And while his name is in the title, the true star of the musical is Mrs Lovett. Played by Broadway legend Lea Salonga, Mrs Lovett is the true evil incarnation who's the mastermind behind the whole tragedy. Harbouring a crush on Sweeney Todd, Mrs Lovett is the one pulling the strings on Sweeney's life as she helps him concoct a plan where she uses the bodies of the people he's murdered to fill her pies.
Her fantasies of earning enough money and moving away with Sweeney to enjoy the rest of their life is not enough to throw him off, as Sweeney makes friend with a young lad who falls in love with Johanna. This sparks an even wilder plan as Sweeney attempts to rescue his daughter, one that nearly drives him mad with desperation. Jett Pangan bears the conflicted heaviness that comes with a wronged man, as the thirst for revenge burns slow underneath as he sings his way through songs like "Johanna" and "City On Fire".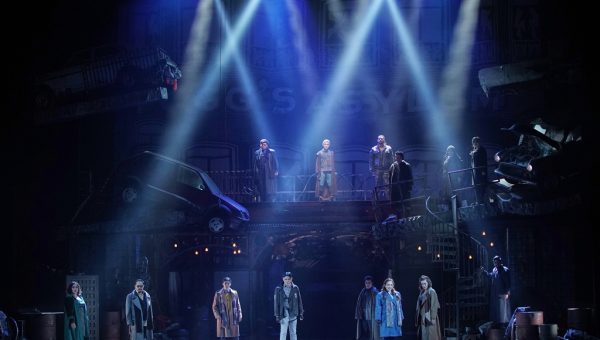 With Jett and Lea leading the small yet strong cast, the remaining cast puts up an equally entertaining performance. Gerald Santos and Mikkie Bradshaw-Volante take the roles of Anthony and Johanna, star-crossed lovers whose voices seems to complement each other as perfectly as they were made for each other. Mikkie's soprano voice soars in tandem with Anthony, especially in their duets like "Kiss Me". Comic relief comes in the form of a few characters – Nyoy Volante as Pirelli who tries to have a barber showdown with Sweeney, while Luigi Quesada as Tobias, originally Pirelli's sidekick who then crushes on Mrs Lovett.
The thriller of a musical might seem a little too draggy for most, with a run time of 180 minutes and a little bit too much suspense. But the musical isn't hard to follow, with most of the plot easily woven into the lyrics of the songs. For an adaptation, they actually did a great job on giving an original take on the classic story, without losing any of its essence and story. When faced with the harsh truths of violence and revenge, Sweeney Todd is a timely reminder that there is always a bloody price to pay when violence is involved.
Sweeney Todd: The Demon Barber Of Fleet Street runs at the Marina Bay Sands Theatre till 8 December 2019. Tickets from $55, now available at SISTIC.com.sg