Showcasing the Best of Contemporary European Cinema: 29th edition of the European Union Film Festival!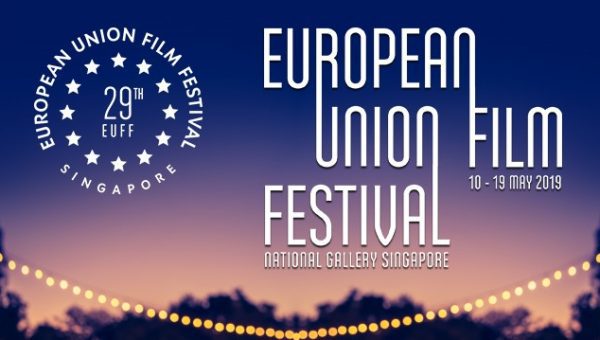 The European Union in Singapore presents the 29th edition of the European Union Film Festival (EUFF) from 10 to 19 May at National Gallery Singapore.
EUFF reflects the diversity of perspectives, histories and cultures from across Europe. Featuring the best of contemporary European cinema, the 29th EUFF presents 27 films from across Europe with Romania as the featured country this year. Romanian film Beside Me opens the festival.
Films screened are recent and have encountered success in their country of origin. The films showcased in this festival may belong to a specific country, but they are all representative of Europe's common cultural heritage.
Says H.E. Barbara Plinkert, European Union Ambassador to Singapore: "In its original incarnation, EUFF was presented in a commercial space. In 2019, for a third year in a row, we continue our partnership with National Gallery Singapore reinforcing the excellent cultural collaboration and cooperation between Singapore and Europe. Art and film are indeed a natural fit to do this. Our venue provides us the important cultural context that establishes the EUFF as a keenly anticipated and significant cultural event in Singapore's vibrant arts and cultural calendar.
In its 29th iteration this year, "EUFF brings Singaporean and European communities together, adding to the cross-cultural dialogue through the rich and diverse narratives of European cinema," says Ambassador Plinkert.
On the venue partnership, Ms Chong Siak Ching, CEO, National Gallery Singapore says: "National Gallery Singapore is delighted to be part of the Festival for a third consecutive year because we are continually committed to encouraging a diversity of views and creating dialogue not just about art but about the world around us."
This film festival is not just a window into the intriguing world of European cinema but also offers a platform to showcase films by young Singaporean film-makers. The Festival continues EUFF's long tradition of collaborating with a Singaporean film school. Partnering for the fifth time with Ngee Ann Polytechnic's School of Film and Media Studies, the EUFF features short films by students and alumni of the school alongside the official film selection.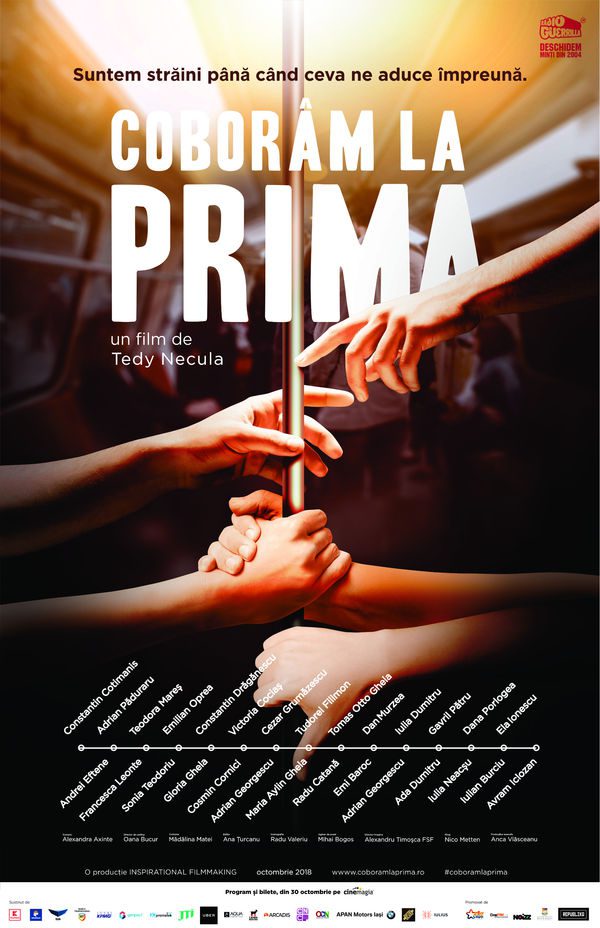 The 29th EUFF opening film this year will be Beside Me, from this year's Featured Country Romania. The film is the directorial debut of Tedy Necula. It explores the idea of human connectivity in a cramped space as the story revolves around several passengers who are locked in a subway station. They do not know each other, have different routes, with different problems. But as passengers interact, things start to change. Beside Me is a telling reminder that we are all strangers until something brings us together. The cast reunites some of the biggest names of Romanian cinema.
The German European School Singapore (GESS) returns for the third time as the Title Sponsor of EUFF.
Says Mr Christoph Zänglein, Principal of GESS: "We are delighted to support a festival of this scale and significance that celebrates pluralism while at once capturing human experiences that transcend cultural differences and evoke a beautiful sense of camaraderie among all of us, regardless of where we are from."
The EUFF will take place from 10 to 19 May at National Gallery Singapore's Ngee Ann Kongsi Auditorium (Basement 1).
Festival tickets are priced at $12 and are available for sale through SISTIC from 4 April. Purchase of a festival ticket will include one complimentary admission ticket to all exhibitions at National Gallery Singapore. Several participating countries will be hosting pre-screening receptions and ticket holders to those movies are invited to join these receptions.
Concessions are extended to National Gallery Singapore members, those aged 55 years and above, NSFs, students, Singapore Film Society members, and group purchases of 6 tickets or more ($1 off per ticket).
For ticket sales visit www.sistic.com.sg. Visit www.euff.sg for more information and updates on the 29th European Union Film Festival.