Singapore Repertory Theatre: Then and Now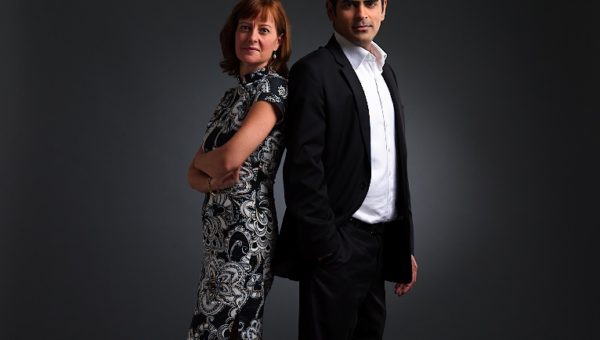 Founded in 1993, Singapore Repertory Theatre (SRT) is one of the leading English-language theatres in Asia with the mission to enrich, engage and entertain audiences by staging theatrical productions of the highest calibre, collaborating with the best talent in the world.
It has since then produced numerous theatre productions some of which has soared to greater heights and was well received by the public even staging an annual anticipated – Shakespeare in the Park event held every year at the Fort Canning Park. Previous shows includes Macbeth, The Twelfth Night, Othello, A Midsummer Night's Dream, The Merchant of Venice and this 2016 is the all-time favourite forbidden love story called: Romeo and Juliet.
Luxe Society speaks to Charlotte Nors, Executive Director of Singapore Repertory Theatre and celebrating her 15th year in the company this year.
LUXE SOCIETY (LSA): What has changed when you first joined Singapore Repertory Theatre (if any)?
CHARLOTTE NORS (CN): The arts scene in general it has definitely matured and grown in many ways. Our audience has so much more choice now to attend a performance or see an exhibition and the level of quality has improved a lot.
Twenty years ago, everyone would have laughed if we said we were going to stage plays with the likes of Kevin Spacey, Ian Mckellen, Shabana Azmi and Lea Salonga. Changes at SRT over the past 15-20 years are so many, but some of the more significant developments include:
2001 – SRT opened the doors to its own purpose-built 380 seat venue
2002 – SRT was commissioned to create the opening musical for the Esplanade Theatre with Dick Lee's Forbidden City. This was also the year we established The Little Company, which has grown to become the largest producer of theatre for young audiences here.
2007 – SRT was the first international destination on the world tour of the Royal Shakespeare Company's production of King Lear starring Sir Ian McKellen
2009-2011 – SRT was a co-commissioning partner of Oscar-winning director Sam Mendes' The Bridge Project, which in 2011 starred Kevin Spacey
And of course, one of the things we are proudest of is having created the annual tradition of Shakespeare in the Park, which has close to 30,000 people picnicking in Fort Canning Park whilst enjoying a large scale production of Shakespeare.
So from a small non-profit company producing three shows a year, we are now a team of 28 full-time people and close to 300 contract-based colleagues, producing and presenting 8-10 performances a year.
LSA: How has SRT adapted to the public's growing appetite for the arts?
CN: SRT offers probably the widest range of shows in the market, staging plays, musicals, children's shows and our Shakespeare in the Park. Not to mention the international work we bring to Singapore.
LSA: Do you face any challenges (if any) in bringing the productions to the masses?
CN: The cost of producing shows in Singapore has skyrocketed. Manpower costs especially, have increased while ticket prices have remained the same. This has made it very difficult to produce some of the shows we would love to do, but which remain unviable.
LSA: Where do you see Singapore Repertory Theatre 5 to 10 years from now?
CN: The next decade will see SRT expanding internationally. Singapore will always be our base, but we have ambitious plans to fly the Singapore flag around the world.
LSA: Do you think that since Singapore Repertory Theatre's inception in 1993 till now, has the goals and vision been achieved? if not, what has yet to be done or achieved?
CN: Yes! There is always more to do, but we are thrilled with what we have managed to achieve in the last 20 years. We now serve over 120,000 people a year with productions and educational programmes. We had a show open in London's West End this past Summer before it toured internationally, including a run at the Sydney Opera House. Dozens of young talented people laid the foundation for their professional careers in theatre at SRT. Several younger theatre companies in Singapore are run by folks who got their start at SRT. The list goes on, but one of the things that makes us the most humble and proud is when we have patrons who tell us that we are their 'thing'. When they go on a date and want a great evening out, they come to us. We have become 'The Thing to Do' for so many people from all walks of life. The go-to company for many educators and a preferred partner for many sponsors.
LSA: A lot of people are wondering how do you plan which show to stage next? Do you base this on public's request?
CN: We do have an ear to the ground, of course, but our artistic vision and direction remains the same as when started – to tell good stories well. Gaurav our artistic director travels a lot to see performances in leading arts capitals around the world to get inspiration for our seasons.
LSA: This year's Shakespeare in the park is presenting Romeo and Juliet, how is this different from the past years productions? What should we expect?
CN: A wonderful evening out! Romeo & Juliet is a very contemporary production. Audiences come to the park each year to see the exciting sets we build as well. This year, for the first time, we have given everyone a sneak peak of the design. A huge four-storey set, so be wowed by the sheer scale. A cast is wonderful, and the actors playing Romeo and Juliet will dazzle.
LSA: Any hints as to what's next in production?
CN: Julius Caesar and Hamlet.
Romeo & Juliet will be staged Wednesday through Sunday from 30th April till 22nd May 2016 with dedicated student nights on Fridays. The gates will open at 6.30pm for those who wish to choose their favourite spot to picnic. Performances commence at 7.30pm. Tickets from $40 onwards are now available from www.sistic.com.sg , at all SISTIC outlets and the booking hotline (65) 6348 5555