Singapore's Newest Music Festival Is A Music Extravaganza With A$AP Rocky, Martin Garrix, Yellow Claw and more!
CONTENT: Michelle Ng
Festival ravers seeking a new music experience have to look no further because Hydeout Festival is here to bring an all-new multi-genre wonderland to life this April.
Happening over two weekends on 10 to 11 April and 17 to 18 April is a stacked lineup featuring various eclectic musicians, from hard-hitting DJs to rising singers from different genres of music. Whether you've got a diverse music taste or just looking to discover some new jams, Hydeout Festival is all set to entertain.
Leading the festival is EDM powerhouse Martin Garrix and bass hard-duo Yellow Claw, and Allison Wonderland is all set to make her Singapore debut.
Chinese rapper Bohan Phoenix will join fellow rappers A$AP Rocky and Gucci Mane as they bring their lit beats to the stage with fast-flowing rhymes.
Over on the stage takeovers side, fans can look forward to special stages by Andrew Rayel, B.FAM, Monstercat, and Brownies and Lemonade. With a stage specially dedicated to stage takeovers, the Pantheon stage at Hydeout will feature hugely anticipated music giants and rising stars.
Trance bigwigs Andrew Rayel, Blastoyz, and David Ravel will unify all trance lovers, whilst Monstercat has rallied the likes of Riot, Tokyo Machine, and Crankdat to hype it out with the dirtiest trap beats.
Brownies & Lemonade will be throwing one of their famous parties here for the first time ever, with Flux Pavilion, What So Not, and Yung Bae starring alongside their own Brownies & Lemonade DJs.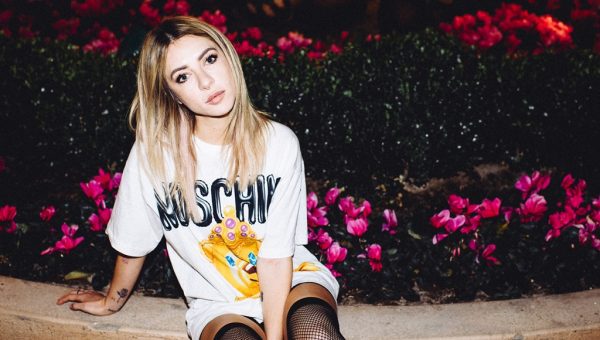 Here's the full lineup for both weekends.
Weekend 1
10 April 2020
DJ Snake, Gucci Mane, Mercer, Myrne, San Holo
Andrew Rayel – Find Your Harmony stage takeover, featuring Andrew Rayel, Blastoyz, DavidGravell, Chukiess & Whackboi, Corti Organ
11 April 2020
A$AP Rocky, Alison Wonderland, Rita Ora, Tinashe, Bohan Phoenix
BFAM – Youtopia stage takeover, featuring Emma Hewitt, Mark Sixma, Thomas Gold, B.FAM (Global Debut), Gattuso, Trouze (Live)
Weekend 2
17 April 2020
J Balvin, Yellow Claw, Bea Miller, Sam Feldt (live)
Monstercat stage takeover, featuring Eptic, Crankdat, Riot, Tokyo Machine, Shockone, Pixel Terror
18 April 2020
Martin Garrix, Nicky Romero, Dombresky, Salvatore Ganacci, Slushii
Brownies & Lemonade stage takeover featuring Flux Pavilion, What So Not, Yung Bae, Manila Killa, Hex Cougar, B&L Residents
Hydeout Festival 2020 will be taking place at The Meadow, Gardens By The Bay over two weekends on 10, 11, 17 and 18 April 2020. Single day tickets and weekend passes from $178 – $278 is now available on ticketmaster.com