The Original F1 After -Party Experience: Amber Lounge Singapore Returns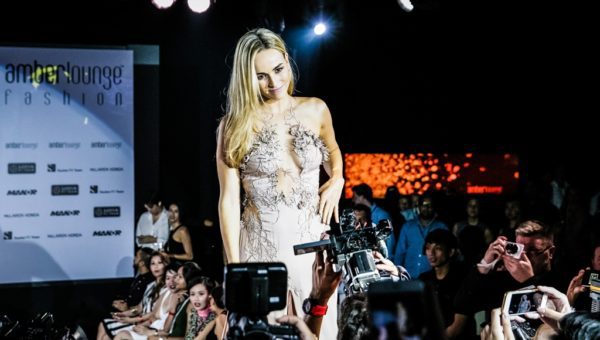 Amber Lounge Singapore takes the F1 after-party experience to the next level by providing new tasteful elements for the VIP party crowd this year during the 2016 Singapore Grand Prix.
At this year's edition, guests will be able to indulge and customize their own ice creams at the Magnum Pleasure Bar, get amazed by the world's most powerful, fastest, most luxurious and most exclusive production super sports car, the Bugatti Chiron, enjoy Johnnie Walker signature cocktails, enjoy cocktails from the Proof & Company as well as the finest cocktails of the Manhattan Bar, experience Stella Artois unique luxury beer experience and enjoy unlimited service of Moët & Chandon along with other premium Moët Hennessy brands including Belvedere vodka and Dom Pérignon served on the VIP tables. This memorable adrenaline-charged and glitzy atmosphere will all be captured with Polaroid pictures provided by Instaroid.
With a new interior, including a new elevated VIP-guest area, a larger bar, newly positioned dancefloor and catwalk, Amber Lounge's club will rev-up with pretty impressive performances and will remain Grand Prix's most exclusive and lavish event.
Some of the highlight to this event includes:
Saturday 17th September
A-list celebrities, Singapore's crème de la crème and VIP's will be found at Amber Lounge enjoying a one-of-a-kind fashion show featuring F1 drivers, dressed in designer suits, and international models, outfitted by famous Malaysian and Indonesian duo Sean and Sheila, whose contemporary style has already conquered the fashion world. Featuring a refined take on simple tailored classics, embedded with beautiful handmade fabrics, Sean & Sheila designs perfectly marry traditional silhouettes and modern tailoring in a subtle colour palette, which adds a delicate touch to the Japanese-inspired designs. The fashion show is to be hosted by Angelique Nicolette Teo and Paul Foster.
In addition to the stunning Fashion Show on Saturday, Chart-topping Grammy-nominated singer-songwriter Kelis performs as the first headlining live act of Amber Lounge Singapore 2016 and the American songstress will headline a weekend of electrifying entertainment at Singapore's original and most lavish Formula 1 nightlife event.
Amber Lounge, Asia's most glamorous afterparty, will also see the launch of Amber Lounge's brand new concept EXTRAVAGANZA which will keep partygoers dancing all night with a roster full of entertainment; complete with live shows by Club Dancers, a Saxophonist and Drummers. DJ Ono, one of Asia's top DJs who has previously played with DASH BERLIN, DAVE ANGELO (Swedish House Mafia) and BASEMENT JAXX, will also be on deck spinning explosive music sets alongside a bevy of international DJs from Ibiza, Monte Carlo and the USA – guaranteed to fuel an adrenaline-packed night!
Sunday 18th September
Kelis, DJ will reunite to entertain Singapore's elite who will soak in the glamour of the after-race party and rub shoulders with F1 drivers, Celebrities and VIP guests. A surprise act and DJ who will perform on Sunday will be announced on Saturday morning! Stay up to date!
Amber Lounge has become synonymous with Monte Carlo-inspired glitz and its cachet with the jet-set crowd. Mark your calendars as the most demanded event of the world will be coming to the stunning Temasek Reflection only for one weekend. Guests will enjoy a fully inclusive nightlife experience with unlimited champagne all weekend long.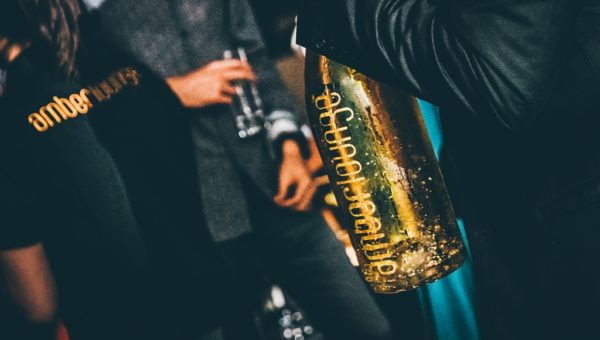 Amber Lounge is located at Temasek Reflection, Singapore Water Wall behind Millenia Walk, 1 Temasek Avenue, Singapore 039192.
Table Packages are available starting from S$8,000. Individual passes are priced at S$900 (Saturday) and S$1200 (Sunday) per person. All tables seat 8 guests and include unlimited bottle service, individual passes include open bar.
For Reservations please contact: +377 97 77 16 34 or email singapore@amber-lounge.com. For more details and information please visit: www.amber-lounge.com