ULTRA Singapore Attended By Over 50,000 Revellers
IMAGES: Colossal Photos, Lee Yik Keat and aLive Coverage
Following it's elevation to full festival status in 2016, ULTRA Singapore returned to its home at Bayfront Avenue to deliver another groundbreaking programme of DJs and Live acts to over 50,000 fans from all over the world.
This year's production featured three stages namely, Main Stage, Live Stage and Resistance Stage which featured headliners Dash Berlin, Dubfire, Hardwell, KSHMR (Live), Martin Solveig, Nic Fanciulli, Nicky Romero, Pendulum (Live), Sasha & John Digweed, Steve Angello, Tchami (Live) and Tiësto among others.
Among all the performers at the Live Stage, KSHMR drawed the most crowd with his full live performance with a touch of Indian Culture. Back at the Main Stage, due to the delay in the arrival of Don Diablo, Knife Party was called in to cover his set exclusively for Singapore, It was later revealed that Don Diablo had a flight delay to Singapore and thus the reason for his late arrival. Fans of Don Diablo were not disappointed as they were able to witness his set even though it was only for 30 minutes.
For those unable to experience ULTRA Singapore in person, ULTRA Live's internationally celebrated live stream, presented by UMF TV (produced by NOMOBO) was on hand with all the action, attracting over 320,000 viewers across the weekend.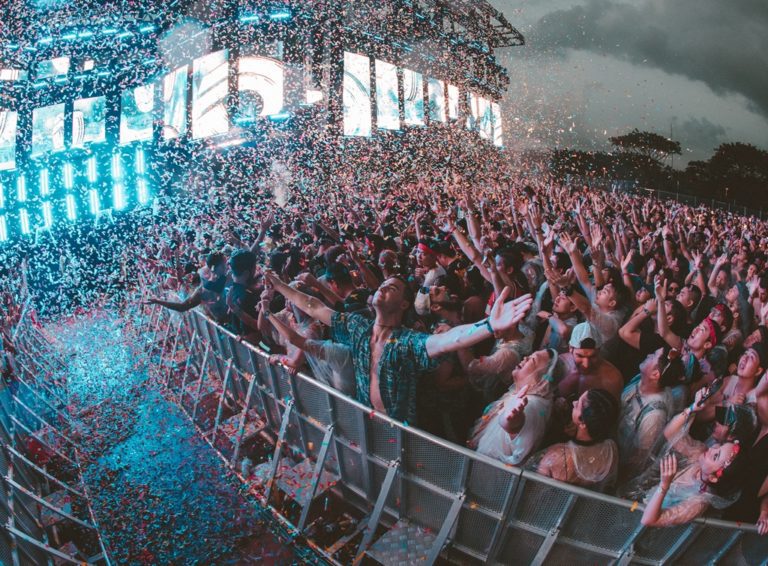 A first for any festival organization, this incredible achievement marks another slice of record-breaking history for the world's largest independent, and most international, festival brand.
With ULTRA's first 2017 tour of Asia now complete, all eyes are now on the second leg, taking place this September. With an incredible SEVEN events taking place over the course of just ten days, including the début of Ultra China – a multi-day festival in Shanghai – and Road To ULTRA India in New Delhi, be prepared for even more record-breaking and history making from the world's most successful festival brand.
For the full calendar of events, please visit: umfworldwide.com