Witness a Perfect Blend of Theatre and Traditional Martial Arts of SHAOLIN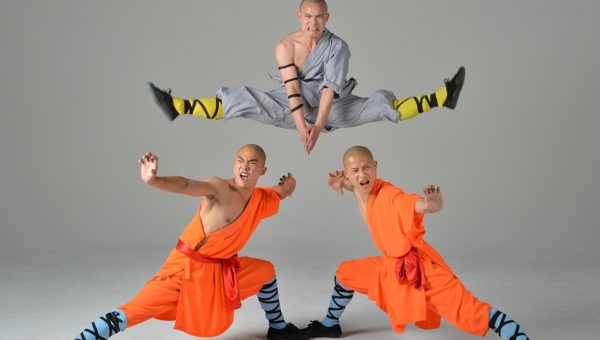 Hailing from the fabled Shaolin temple in the foothills of the Song Shang mountain range in China's Henan province, the Shaolin performers are set to make a grand entrance with jaw-dropping moves and techniques this July at The MasterCard Theatres, Marina Bay Sands.
Be enthralled by the flawless fighting skills of the legendary Shaolin Monks in the ultimate show of theatre and traditional martial arts. Following their critically-acclaimed 'Wheel of Life' and 'Kung Fu Masters' tours, 20 phenomenal Shaolin martial artists will demonstrate their expertise, in an outstanding new show titled SHAOLIN.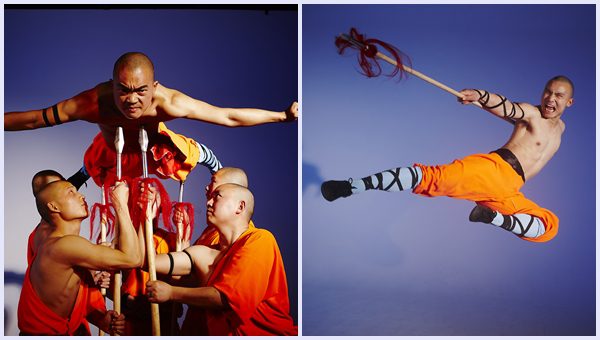 The 20-member cast will perform incredible "superhuman" feats. The show combines traditional Shaolin Kung Fu, and meticulous choreography with dramatic lighting and sound that evokes the spirit of their traditions in one breathtaking performance. The performers will demonstrate the beautiful movements of Chi Gong & Tai Chi with the use of weapons in choreographed combat demonstrations.
Depicting the history, philosophy and story of the Shaolin Monks in an authentic and spectacular performance, SHAOLIN will vividly illustrate the rarely-seen Kung Fu masters' feats of agility strength and skill, using Buddhist Meditation and rigorous martial arts training.
Witness Jaw Dropping performance as The Shaolin performers are lifted aloft on sharpened spears, break marble slabs with their heads, perform handstands on two finger tips, splinter wooden staves with their bodies, break bricks on their heads and fly through the air in a series of incredible back flips.
Shaolin Monks runs at The MasterCard Theatres, Marina Bay Sands from 13 July 2016 onwards. Tickets from $45 onwards are now available from www.MarinaBaySands.com or www.sistic.com.sg, at all SISTIC outlets and the booking hotline (65) 6348 5555 or Marina Bay Sands Box Office (65) 6688 8826