W!LD RICE Presents: The 2016 Singapore Theatre Festival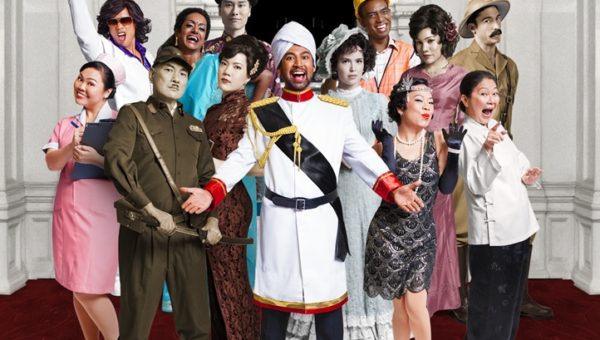 Singapore Theatre Festival – (STF), a month-long event dedicated to celebrating new local writing returns for its fifth instalment this year from 30 June to 24 July 2016.
Featuring the work of 9 Playwrights, 8 Directors and 4 Companies, the plays tell stories of contemporary Singapore and give voice to people from all walks of life: from the young and the old, to minorities and the marginalised, including members of the LGBT, Teochew and motorbiking communities. The plays also span a range of genres and forms, encompassing written and devised works as well as verbatim theatre. From the disarmingly intimate to the startlingly epic, these plays will open your eyes, touch your hearts and blow your minds.
"In this day and age, many issues surrounding race, religion, politics, sex and gender identity have become divisive and polarising. We are paralysed by fear when it comes to thinking and talking about them. We need new ways of seeing and thinking," said Ivan Heng, Artistic Director of the STF. "Collectively and individually, the plays invite and enable conversation and debate about today's hot-button topics. Insightful, funny and moving, they challenge and encourage us to imagine possibilities beyond our own biases and prejudices, giving us clues as to how we can live with one another."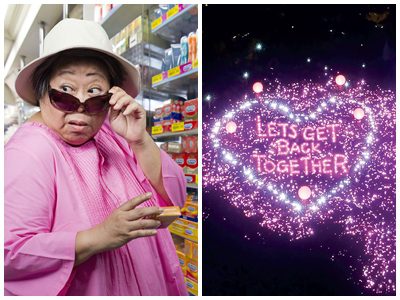 W!LD RICE's Resident Playwright Alfian Sa'at, the Festival's Dramaturg, added, "We believe that the theatre can serve as a public forum where such issues can be freely explored, where our playwrights can reflect on the society they live in with nuance and conviction. What is particularly exciting about this Festival is that it provides a platform for Singapore's next generation of playwrights, some of whom are presenting their first plays."
The cornerstone production of the Festival will be HOTEL, an epic odyssey through a hundred years of Singapore's history that was presented at the 2015 Singapore International Festival of Arts. Proclaimed an "instant classic" by The Straits Times (ST), W!LD RICE's electrifying production follows the guests, staff and ghosts of an iconic HOTEL in Singapore through a century of social and political change. Directed by Ivan Heng and Glen Goei and written by Alfian Sa'at and Marcia Vanderstraaten, the production was recently nominated for seven ST Life! Theatre Awards, including Best Direction, Best Original Script and Production of the Year.
As part of the STF's ongoing commitment to discovering new talent, the season will feature brand-new plays by first-time playwrights – Helmi Yusof's My Mother Buys Condoms – a heartfelt romantic comedy that puts a cheeky spin on active ageing; and Nessa Anwar's Riders Know When It's Gonna Rain takes audiences on an exhilarating ride through the adventures and friendships shared by members of Singapore's motorbiking community.
Thomas Lim's Grandmother Tongue also makes its world premiere during the Festival; the play examines the ways in which the concepts of family and identity get lost in translation when younger generations can no longer speak the languages of their forebears.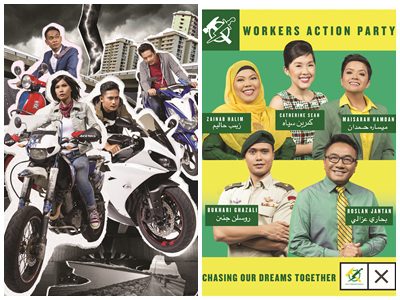 The Festival will also feature re-worked productions of recently staged plays. Rodney Oliveiro's Geylang, created in collaboration with young & W!LD, lifts the lid on the past, present and future of Singapore's most colourful and notorious district. Johnny Jon Jon's Hawa teases out the conflicts between faith and sexuality when an unconventional love story comes to a premature end. Kenneth Chia and Mark Ng's Let's Get Back Together uses the heartfelt testimony of LGBT individuals in Singapore to provide eye-opening insights into their trials and tribulations. Last but not least, Alfian Sa'at's GRC (Geng Rebut Cabinet) unearths some uncomfortable truths in a topsy-turvy political landscape in which Malays form the majority of the population, and was recently nominated for three ST Life! Theatre
"This Festival is very much about the Singaporean experience. These new plays and the accompanying festivities are so immediately relevant to anyone who calls Singapore home," said Heng. "But, far from being insular and parochial, they also speak to the universal experience of being human and the world we live in today."
Tickets from $35 onwards are now available from www.sistic.com.sg , at all SISTIC outlets and the booking hotline (65) 6348 5555.
For more information please visit: www.singaporetheatrefestival.com for more details!