You Are Invited to Once Upon A Time: The W!LD RICE BALL 2017 Charity Gala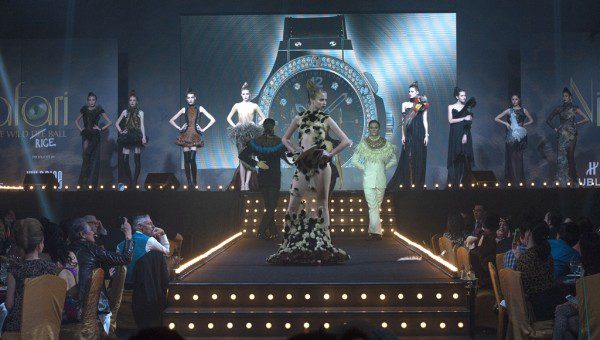 One of the most highly anticipated highlights of Singapore's social calendar, W!LD RICE is thrilled to announce the 16th edition of the RICE BALL.
Since 2001, the RICE BALL has distinguished itself as one of Singapore's most entertaining and creative fundraising events.
W!LD RICE, like all other major theatre companies from around the world, looks to the generosity and support of benefactors, patrons and sponsors in order to do its work. All funds raised from the evening's festivities will go directly towards supporting the company's artistic and educational programming.
This year, Once Upon A Time: The W!LD RICE BALL promises a sensational evening of fantasy, magic and wonder. Leave reality at the door and step into a marvellous realm where fairy tales come true, legends come to life, and anything can happen.
"From the very beginning, our mission as a theatre company has been to tell Singaporean stories," says Glen Goei, Co-Artistic Director of W!LD RICE. "Once Upon A Time reflects that. It's also a really exciting theme that we hope will inspire both our creative team and guests to have some fun!"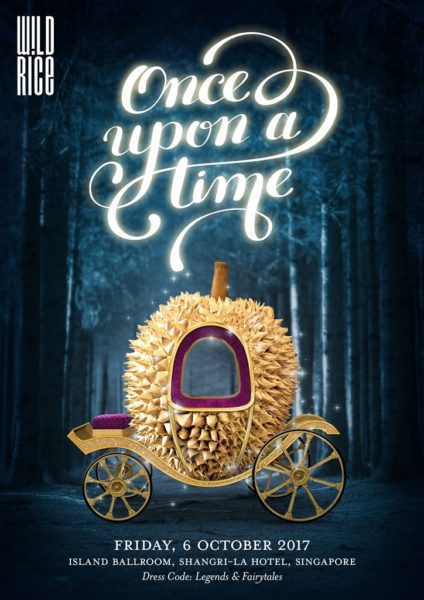 In the grand tradition of the RICE BALL, guests will be treated to an exquisite culinary experience. Renowned celebrity chef Pepe Moncayo of BAM! will be casting spells on taste buds all night, as he conjures up a delicious banquet in collaboration with the chefs of the Shangri-La Hotel.
The RICE BALL is also celebrated for its concerts that showcase the region's brightest stars and theatre legends. This year, guests will be invited to step Through The Looking Glass for a spectacular evening of entertainment directed by and starring Goei and Ivan Heng, W!LD RICE's Founding Artistic Director. Hosted by the one and only Pam Oei, this concert will star Sean Ghazi, Andrew Marko, Cheryl Tan, Rishi Budhrani, Sharul Channa and the Thomson Big Band.
"In this economic downturn, when raising funds for the arts can be especially challenging, the RICE BALL is a critical lifeline for us," explains Heng. "The funds raised will enable us to plan for the future with confidence, as we do the work we have always done – staging quality productions and nurturing future generations of artists and audiences."
Once Upon A Time is set to be the most thrilling event of the fundraising season. Join W!LD RICE for a spectacular night you will never forget!
Donation tables, each seating 10 guests, are now available. For more details, please e-mail riceball@wildrice.com.sg or call Katherine Khoo at 6292-2695. Tables are priced at $20,000, $15,000, $10,000 and $6,000. As W!LD RICE is a Singapore Registered Charity, all donations will be eligible for 250% tax deduction.