14 Women Entrepreneurs Honoured at Women Entrepreneur Awards 2018
14 outstanding women entrepreneurs from various industries, ranging from healthcare and education (Dr Gan See Khem, Executive Chairman & Managing Director, Health Management Intl Ltd) to offshore oil and gas engineering (Rachel Wong Mai Kim, Managing Director, Marunda Utama Engineering Pte Ltd) and beauty (Cheryl Wee, Founder, Cheryl W Wellness & Weight Management), were honoured for their distinguished excellence and contribution to the community at the second Women Entrepreneur Awards (WEA) 2018. It is also the first year that the WEA has included a new Stellar category to award promising women leaders championing the start-up economy. This is in addition to the Supernova, Nova and Pulsar categories, which aims to recognize inspiring women entrepreneurs who have provided tremendous contributions to the business and social community.
All winners from the four categories will go on to join the Women Entrepreneur Club, allowing them access to high net-worth networking events and mentoring opportunities with Knowledge Partner EY Singapore.
Guest of Honour Mrs Josephine Teo, Minister, Ministry of Manpower and Second Minister, Ministry of Home Affairs, who was present at the WEA gala to give out awards, comments, "I am pleased to join a room of exceptional women tonight, in celebrating their achievements and contributions to the economy. Women in Singapore have achieved much. Today, more doors have opened for our generation of women to reach their fullest potential. But the challenge has shifted from a lack of career opportunity to a lack of support at home, and we as society believe that women should have the ability to pursue their dreams without having to comprise. Therefore, the Singapore Government is committed to empowering women through choice.
Each day, we meet or know many fellow women leaders who are great in their own ways, juggling professional work and family, while keeping their own knowledge current. The WEA serves as a unifying platform, bringing together women entrepreneurs with a different set of challenges building and leading successful businesses."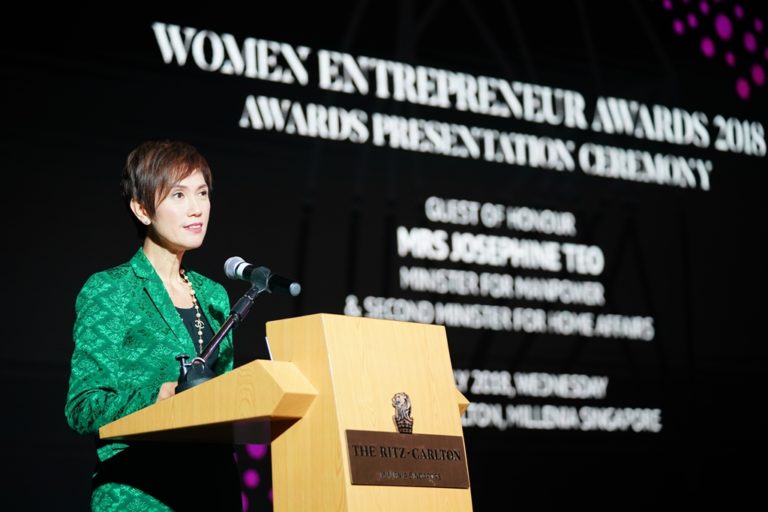 Ms Stephanie Cheo, Chairperson of the WEA, elaborates, "The WEA was started two years back when we saw a need to provide women entrepreneurs a closer network for support and inspiration. The WEA, together with the Women Entrepreneur (WE) Club, has grown in strength since our inauguration, and we have reached out to many women entrepreneurs in the business community in just two years. This year, we recognized the growing trend of women entrepreneurs turning to lead in start-ups and how they have succeeded in that category. That is why we expanded our base to include this group of dynamic leaders in our awards. We have big plans for the WEA to go regional next year into markets such as Cambodia, Indonesia and Malaysia, where women leaders can gain wider access to their peers in Asia."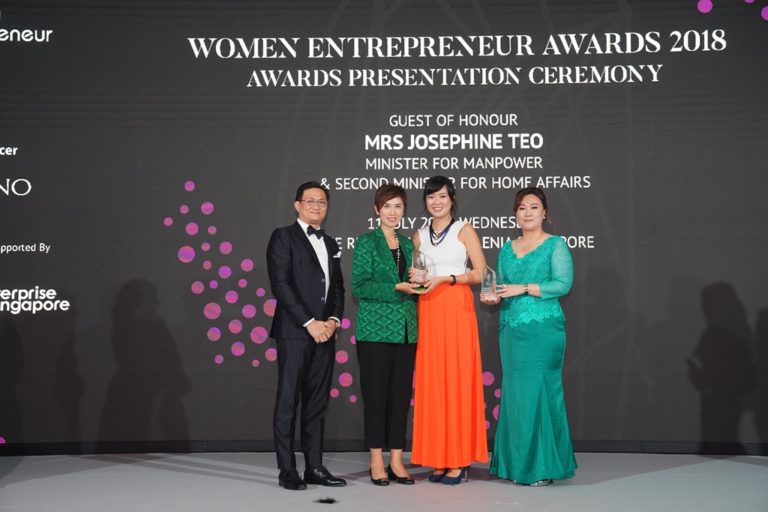 14 WEA Award Winners across emerging industries
The overall winners, including Dr Gan See Khem, Executive Chairman & Managing Director, Health Management Intl Ltd, for Supernova, Yvon Bock, Founder & Managing Director, Hegen Pte Ltd, for Nova, Rachel Wong Mai Kin, Managing Director, Marunda Utama Engineering Pte Ltd, for overall Pulsar winner and Sng Khai Lin, Co-Founder & Chief Financial Officer, Fundnel Pte Ltd, for Stellar-Most Promising Woman Entrepreneur, emerged from a pool of more than 30 nominees who have run companies of less than $1 million turnover to established firms with more than $100 million.
They were chosen by a panel of luminaries, including Ms Claire Chiang, Co-founder, Banyan Tree Hotels and Resorts, Ms Tin Pei Ling and Dr Lim Wee Kiak, Members of Parliament and Ms Chew Mok Lee, Assistant Chief Executive, Enterprise Singapore, just to mention a few.
The Full List of Winners:
Supernova – Dr Gan See Khem, Executive Chairman & Managing Director, Health Management Intl Ltd
Nova – Yvon Bock, Founder & Managing Director, Hegen Pte Ltd (Overall Winner)
Pulsar – Rachel Wong Mai Kim, Managing Director, Marunda Utama Engineering Pte Ltd (Overall Winner)
Stellar – Sng Khai Lin, Co-Founder & Chief Financial Officer, Fundnel Pte Ltd (Most Promising Woman Entrepreneur)