AccorHotels Expands Luxury and Upscale Portfolio in Asia Pacific with Six New Hotels
AccorHotels, the world-leading travel & lifestyle group, is strengthening its Asia-Pacific presence in the luxury hotel space with six confirmed luxury and upscale openings in the next three months. The upcoming openings will see the expansion of the Sofitel and Pullman brands, which fall under AccorHotels' luxury and upscale collection. Raffles Hotel, Fairmont, MGallery by Sofitel, Swissôtel and Grand Mercure brands complete the group's high-end offerings.
The first of the region's openings is Sofitel Kuala Lumpur Damansara which launched this month, boasting 312 rooms in the heart of the Malaysian capital. This will be followed by four significant openings: the highly anticipated Sofitel Singapore City Centre, followed by three Australasian launches – Sofitel Sydney Darling Harbour, Pullman Brisbane Airport and Sofitel Wellington (relaunch). The opening of Pullman Shenyang Ginza will round out the group's 2017 luxe expansion in APAC.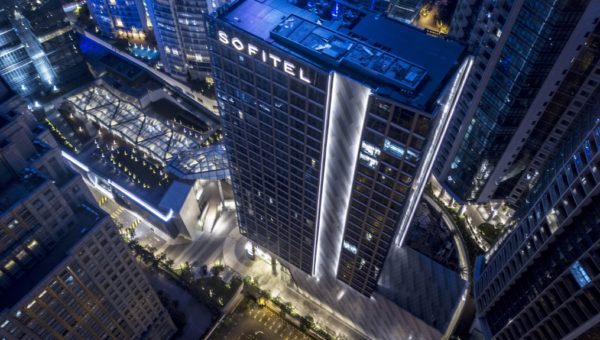 "These developments build on 2016's momentum, where AccorHotels added 86 hotels to our Asia Pacific network, with 58% of rooms in the luxury and upscale sector," said Mr Issenberg, Chairman and CEO of AccorHotels Asia Pacific. "We are committed to providing our customers with luxury accommodation in as many key locations as possible around the region.
"Asia Pacific is really leading the world in terms of luxury and upscale demand and these six hotels we are about to open are a strong signal of our intention to keep building on our luxury credentials and expand in this sector."
AccorHotels is the leading hotel operator in Asia-Pacific and is the second largest luxury operator in the world, with a portfolio of over 490 luxury and upscale hotels and resorts in 72 countries, 210 of which are in Asia-Pacific. Asia-Pacific represents 44% of the group's total worldwide pipeline and will continue to increase in importance on a global scale as the world's fastest-growing region in terms of travel.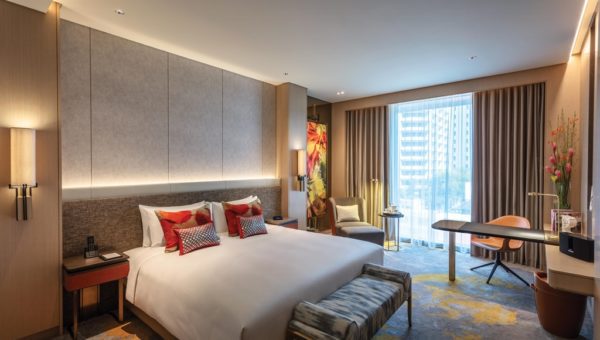 The upcoming openings include:
Sofitel Kuala Lumpur Damansara (opened: August 2017)
Sofitel Kuala Lumpur Damansara is located in the prestigious Damansara area and is part of a luxury integrated development by Guocoland The five-star property will boast 312 exquisite rooms and suites, five restaurants and bars, an outdoor pool and signature So Spa and So Fit facilities. It will embody French luxury and embrace modern and opulent design.
Sofitel Singapore City Centre (opening: September 2017)
Sofitel Singapore City Centre will add 223 luxury rooms to Singapore's vibrant hotel scene. The Sofitel is inspired by the rich botanic history of the city and will feature Singapore's first Nespresso Lounge and TWC Tea Bar, a 30m outdoor swimming pool, and the green oasis of the Lawn where yoga classes and outdoor performances will take place. Also developed by Guocoland, guests can enjoy access to the Virgin Active gym next door as well as a private So Fit gym, the Club Millesime executive lounge and dining outlets to delight and surprise every taste bud.
Sofitel Sydney Darling Harbour, Australia (opening: October 2017)
Boasting spectacular views over the Sydney CBD and harbour, Sofitel Sydney Darling Harbour will host 590 rooms and suites that blend stylish French aesthetics with ultra-contemporary design. Situated alongside the new International Convention Centre, this five-star property will feature a stunning infinity swimming pool, Sydney's most spectacular Champagne bar, a Club Millesime executive lounge, several restaurants and bars and easy access to Sydney's best attractions. Its 28-storey glass façade will be lit up at night, creating a new landmark in Sydney's 'favourite playground' of Darling Harbour.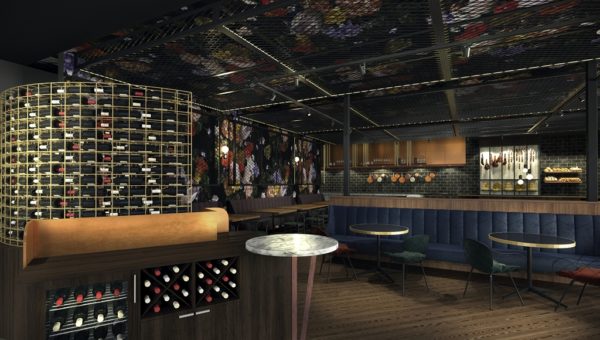 Pullman Brisbane Airport, Australia (opening: October 2017)
Pullman Brisbane Airport will provide a perfect gateway to discover the surrounding areas of Queensland. Featuring 132 rooms and suites, a restaurant, bar, 24-hour reception and room service, massage services and gymnasium, this hotel is targeted at the business and leisure traveller and will provide guests the chance to experience an upscale airport hotel experience unlike anything else in the Brisbane Airport precinct.
Sofitel Wellington, New Zealand (opening: October 2017)
Sofitel Wellington will feature 129 guest rooms with panoramic views of the surrounding hillsides and Botanical Gardens when it relaunches in October 2017. The luxury boutique hotel is themed around the Wellington and Luxembourg Gardens and facilities include The Green Room which offers a relaxed and private atmosphere with a fire pit in a sheltered alfresco courtyard, rooms decorated in vintage gold and bronze tones and the Jardin Grill. With a prime location on Bolton Street in the centre of the capital, the Sofitel is the perfect luxury hideaway close to the city's best entertainment and attractions.
Pullman Shenyang, China (opening: October 2017)
Located in the heart of the celebrated old city of Shenyang, the Pullman Shenyang Ginza will boast 317 contemporary rooms (including 50 long-stay suites), a conference centre for up to 1200 guests, a gym, spa, heated indoor pool and six restaurants and bars. Shenyang is a city rich in attractions including the Shenyang Imperial Palace, which is of great historic and artistic significance and is considered by many to be second only to the Forbidden Palace in Beijing in terms of buildings of historic and cultural significance in China.
For more information on any of the upcoming property openings, please visit www.accorhotels.com