Café Asia 2013 and the International Coffee & Tea Industry Expo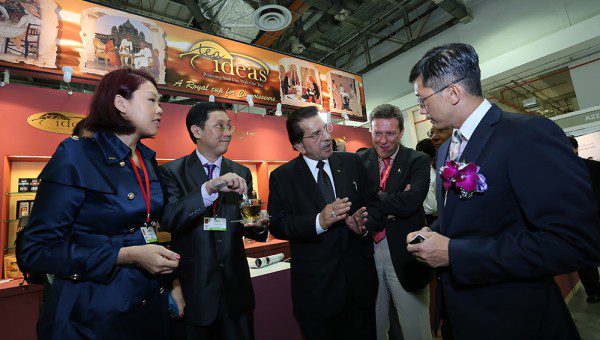 The culture of coffee and tea consumption is well-ingrained in the everyday lives of consumers in every part of the world. With Asia's rising affluence and demand for specialty and premium coffee and tea products, Café Asia 2013 and the International Coffee & Tea Industry Expo, is set to be platform to further the growth and development of the coffee trade and industry around the region.
The combined exhibition held at Marina Bay Sands, Sands Expo and Convention Centre over three days offers consumers a unique opportunity to explore the world of coffee, tea and the café business. Visitors can attend the coffee roasting workshops and labs, as well as the tea seminar and tasting sessions.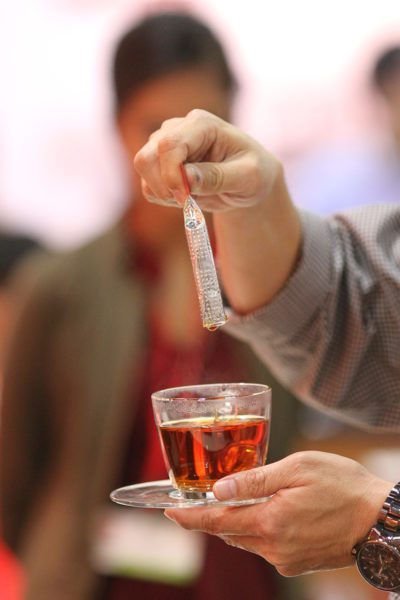 Tea connoisseurs who visit the exhibition would fall in love with this latest innovation of the "Tea Wands" by Tea-ideas, which work as a strainer and a stirrer. The flavoured tea leaves from various origins of India are hygienically packed in into an easy to use wand type infuser, made out of aluminium foil.
Just drop the Tea Stick into a cup of hot water and stir occasionally. After a few minutes, a great cup of tea is ready to be served. Imagine the convenience of brewing your favourite premium leaf tea, in a cup on your office desk. Unlike tea bags, these Tea Sticks do not collapse and compress when steeped in water, allowing tea leaves the desired space to uncurl and release delicate flavours and aromas.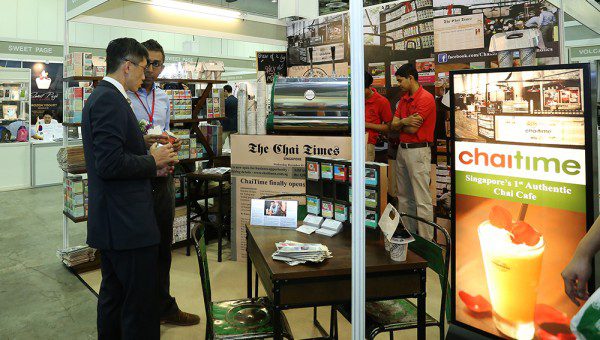 You should also check out the authentic chai that is offered by Chaitime. Chai is a flavoured tea based beverage that is brewed using black tea with a mixture of aromatic masala. The tea is processed using the Crush, Tear and Curl method and brewed with modified espresso machine. Its unique taste of Lemongrass Chai Latte refreshes and revitalises the body with its uplifting blend of lemongrass and Assam black tea with end notes of fresh ginger. Chaitime has also recently launched their café which is located at AXA Tower, 8 Shenton Way, B1-02 (Main Lobby), Singapore 068811.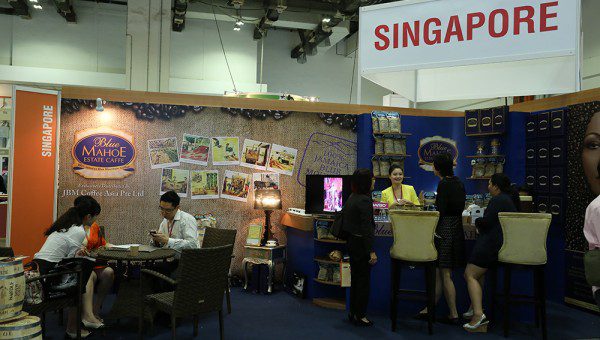 Another specialty coffee offerings showcased at the exhibition is the Blue Mahoe Estate Caffé, which is a 100% Jamaica Blue Mountain Coffee. It is one of the most expensive and highly sought-after coffees in the world. The perfect balance of sweetness and acidity, accompanied by its smooth and slightly chocolaty scent, makes it special and separates it from all other brands of coffee.
At Blue Mahoe Estate Caffé, customers get to choose the different grades of roasted beans. One of their rarest grades of roasted coffee beans is the Pea Berry shaped beans that makes up only 5% of the harvest, and these  beans are grown and harvested at altitudes between 2,000 and 5,000 feet in the Parishes of Portland, St. Andrew and St. Thomas. Blue Mahoe Estate Caffé is also available at their retail café at 8 Raffles Avenue #02-04, The Esplanade Mall, Singapore 039802.
Café Asia 2013 and the International Coffee & Tea Industry Expo 2013 is held at the Marina Bay Sands, Sands Expo and Convention Centre from March 14 to 16, 2013. The exhibition hours are from 10:30am to 06:00pm (March 14) and 10:30am to 08:00pm (March 15 & 16). For more information and updates on the exhibition, please visit www.cafeasia.com.sg and www.intlcoffeeteaexpo.com.