Edoardo Tresoldi Brings a Taste of Italian Culture with an Art Exhibition, 'Cube Temple'
CONTENT: Henry Boen
DZ Engineering, a member company of Dino Zoli Group, will light up this F1 season with a spectacular installation of Edoardo Tresoldi's architectural sculptures. Ever Since 2013, Edoardo Tresoldi has been actively performing in public space interventions in Italy, focusing his research on genius loci and the study of landscape elements. His works have been featured in public spaces, archaeological contexts, contemporary art festivals and more. In January 2017, he was even included in Forbes as among the 30 Most Influential European Artists under 30. Bridging the worlds of Art and Sports, DZ Engineering will create new experiences that audiences have never seen before.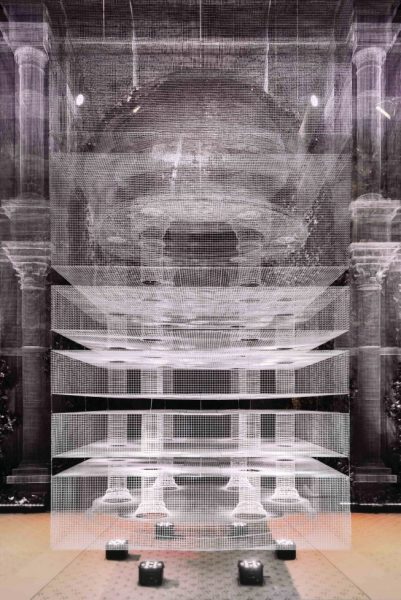 This September, DZ Engineering and the Dino Zoli Foundation will also be showcasing Cube Temple in Singapore, a creation of Edoardo Tresoldi. Cube Temple is a dynamic and iridescent space outlined, in which it becomes possible to experience a pure, ethereal dimension, while the light contributes to an interpretation under different moods. This performance is proudly supported by Italian Chamber of Commerce Singapore, which aims to promote Italian culture in its homeland and internationally.
Edoardo Tresoldi's 'Cube Temple' will be exhibiting on the 13th to 16th September 2018 at Cargo 39 Keppel Road #03-03 Tanjong Pagar Distripark, Singapore.