Experience French Luxury in Air France new 'La Première' Suite'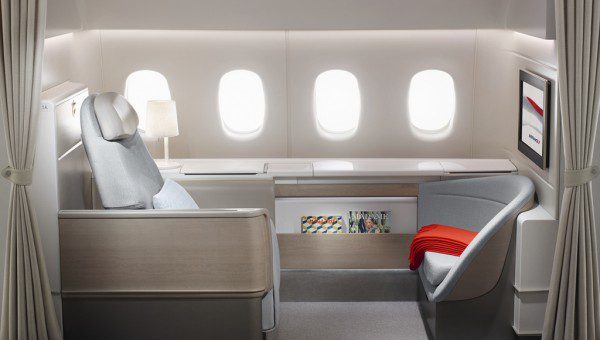 After launching the new Business, Premium Economy, and Economy cabins on the Paris – New York route in June, Singapore was the first country in the world to debut the fully fitted aircraft with the brand new La Première Suites on 29 September 2014 on flights from Paris to Singapore and Jakarta, the first in Southeast Asia.
The new La Première suite now has four exclusive individual suites onboard Air France's long-haul Boeing 777-300. Each suite ensures optimum privacy and enables customers to be totally or partially alone, in absolute comfort.
An exclusive cabin with 4 suites
A unique concept, with each suite featuring adjustable curtains
A sleek console with integrated storage compartments
A large table and an ottoman for inviting a guest during the trip
A personal 24-inch (61 cm) HD screen and touch remote
A fully flat bed over 2 meter long with a fluffy pillow and a Sofitel My Bed® duvet
Fully retractable armrests which offer a vast 77cm wide space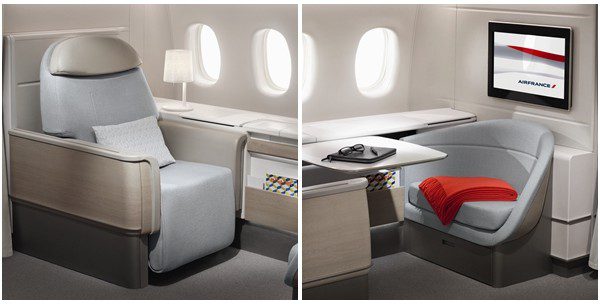 "The new La Première suite underlines Air France's commitment in delivering the unparalleled à la française (French style) experience that our brand stands for. We are very excited that our passengers in Asia can now experience the La Première and we are looking forward to providing them the first-class service they deserve in international air travel," said Mr. Domingo De Cola, General Manager for Singapore, Indonesia, Malaysia & Brunei.
The new La Première suite is a bold move to continuously redefine the French luxury travel experience, with unparalleled comfort, attention to detail and pleasure on-board.
For more information or reservations, please contact Air France reservations at +65 6415 5111 or visit airfrance.sg