Explore Singapore's Colonial Past with the Launch of the New Amara Heritage Trail
CONTENT: Yiew Kai Jie
Home to the old soldier quarters and the last World War 2 air raid shelters on Sentosa Island, Amara Sanctuary Resort Sentosa is introducing its inaugural Amara Heritage Trail around its restored colonial-era buildings and grounds, amidst a tranquil garden setting with breathtaking sea views!
The Amara Heritage Trail is a tour to discover the nature, conservation and history hidden within the resort. The trail explores World War 2 related sites and stories that provides a small glimpse of the lives of British soldiers during the colonial era.
The trail is organised by Amara Sanctuary Resort Sentosa and the Singapore Tourism Board who have both undertaken months of research in order to come up with what parts of the resort are to be used as part of the trail in order to make it informative and entertaining for the guests. The trail will take 60 minutes to complete on foot that will begin at the resort's lobby, guests will be taken on a walk around the the verdant tropical garden to explore heritage buildings and have the opportunity to admire the scenic coastal view of the South China Sea. Along the way, guests will be able to take pictures and videos of certain artefacts- such as a sole cleaner which most Singaporean men would be able to identify in a heartbeat during their time as National Servicemen.
Guests would be able to experience hiding in a World War 2 era air raid shelter and identify some of the common herbs and spices that are used in local cuisine. Other highlights include a few Heritage Trees protected by the Singapore National Parks Board, learning the origins of how Sentosa Island came to be and some of the road names in Amara Sanctuary Resort.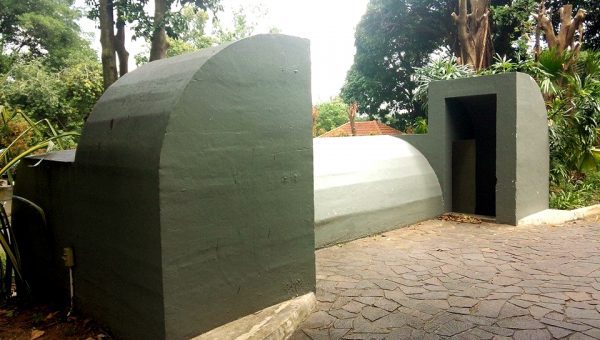 "It is an honour and privilege that our resort sits on this piece of valuable land. Not only are we part of the history, we are happy to be able to share this heritage with our guests. For the younger generation, they will have an opportunity to learn and appreciate how far Singapore has come." Said Ms Dawn Teo, Senior Vice President of Amara Hotels and Resorts.
Once the tour is over, guests will be treated to a mildly-alcoholic cocktail named, "The Gunner." Made out of ginger beer, ginger ale, lemon and a dash of Angostura bitters, the gunner was a popular drink amongst British gunners that helped them keep alert and deal with the infamously known hot climate of Singapore.
A specially curated colonial set menu (S$38++ for 2 guests) was also created in conjunction with the launch of Amara Heritage Trail. Guests can have a taste of the common dishes enjoyed by the British soldiers while Singapore was still a British colony.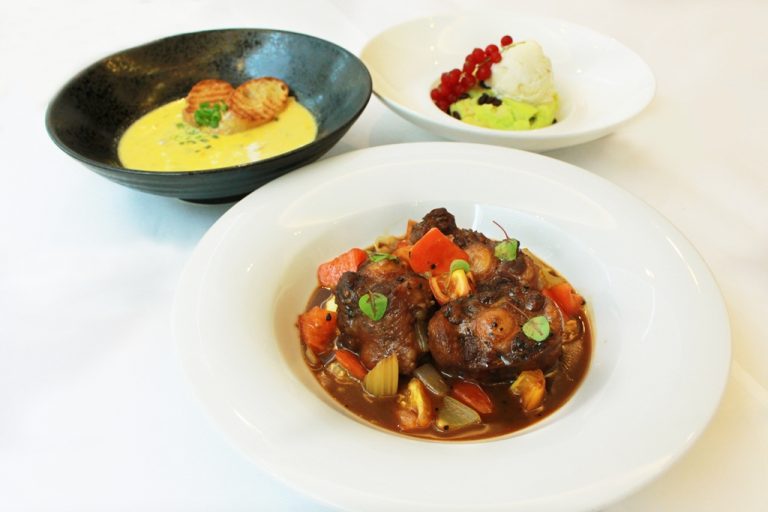 The trail comes with both guided and self-walking options. The guided Heritage Trail is open to the public 8th September 2018 onwards every Saturday and Sunday at 10am. The one-hour guided tours will be priced at S$18 for the public, S$12 for in-house guests and is complimentary for Amara Sanctuary Suite and Villa Guests.
Amara Sanctuary Resort is located at Larkhill Road, Sentosa Island, Singapore 099394.
For reservations, please call: +65 6825 3888 or email: sentosa@amarasanctuary.com.