Ferrari Announces the Ferrari 488 PISTA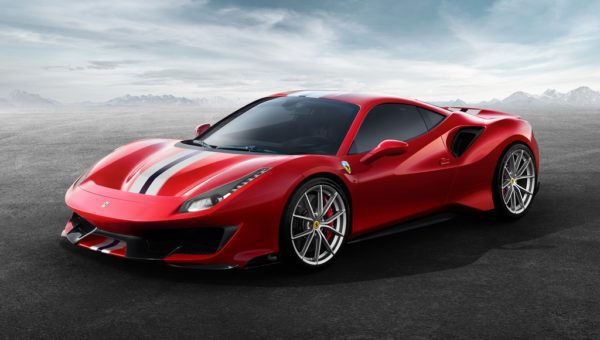 The Ferrari 488 Pista, which will be unveiled at the upcoming Geneva Motor Show, is the successor to Ferrari's V8-engined special series- the Ferrari 360 Challenge Stradale, 430 Scuderia and 458 Speciale – which have received critical acclaim for their performance and undiluted handling.
The 488 Pista marks a significant step forward from the previous special series in terms of both sporty dynamics and for the level of technological carry-over from racing. The name is in fact, a direct homage to Ferrari's unparalleled heritage in motor sports. The car's development evolved directly from the company's involvement in the FIA World Endurance Championship – where it has won five Manufacturer's titles in the GTW class in the six years since the series' inception, taking 29 out of 50 races – and 25 years' experience in running the Ferrari Challenge one-make series.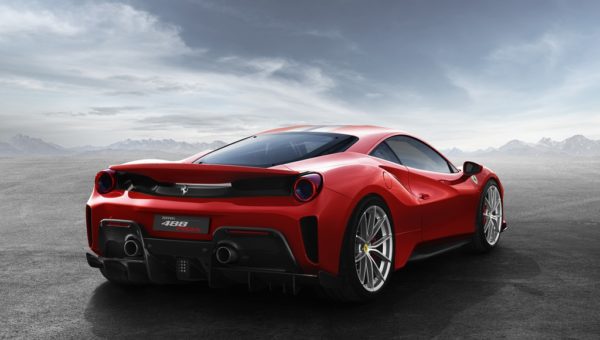 The 488 Pista's extensive weight saving solutions, along with engine, vehicle dynamics and aerodynamic developments all derive from Ferrari's racing cars: the 488 GTE and the 488 Challenge which resulted in a car with an uncompromising mission: to offer track-like performance on and off the road, even when in the hands of non-professional drivers.
Its engine is the most powerful V8 in Ferrari history and is an extreme evolution of the turbo unit that has won the overall International Engine of the Year award titles in both 2016 and 2017. Torque is higher than the 488 GTV at all engine speeds, delivering a feeling of consistently smooth, powerful acceleration with even faster turbo response times despite the increase in power. The vehicle dynamics were designed to enhance driving pleasure and make the car's full potential available to all drivers, professional or otherwise.
The car's underlying sense of extreme purpose is also highlighted by the adoption for the first time on a Ferrari of optional new 20" carbon-fibre wheel rims, while other carbon-fibre parts include the engine cover, bumpers and rear spoiler.