Freeze Them and Lose Them at REvive Aesthetics!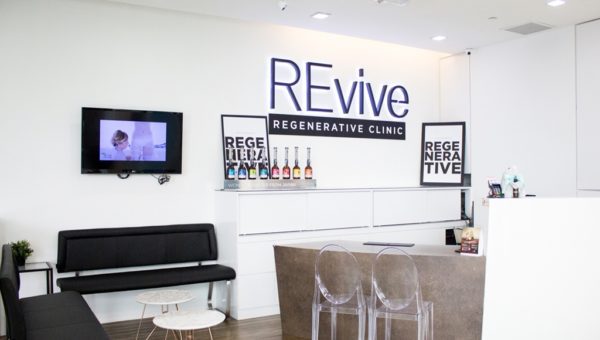 CONTENT: Yiew Kai Jie
REvive Aesthetics has come up with a new treatment that freezes out dark fats and ensures that they never return
Everyone has an ideal body goal in their mind, it may range from simply keeping fit or to be the next Dwayne "The Rock" Johnson of Singapore! However, even for those who hit the gym everyday of the week, there are areas of the body which contains stubborn fats, that results in excessively large love handles, butterfly wings, thunder thighs, and everyone's worst nightmare- a bulging tummy.
There are many ways to lose these unwanted fats easily, including well known slimming treatments and procedures such as liposuction being one of the widely well known procedures that helps people lose weight in a short period of time. However, busy urbanites tend to prefer a treatment that has little to no downtime and is free of inconvenience associated with surgery. To that end, REvive Aesthetics has created the new 4F Fat Freeze Fat Flush– a needleless non-invasive treatment that comes in handy for those who wish to shed those extra bulges effectively with no downtime.
The origin of this treatment came from a story in Japan, where a little boy's love for ice cream meant that he kept on eating excessive amounts of ice cream until he couldn't feel anything on his face. When he was brought to the hospital, the doctors realised that the black fat in his cheeks had frozen up and advised him to stop eating ice cream for a few months. After a certain period of time, they realised that the boy had lost weight due to the frozen black fat in his cheeks, and started experimenting with ways to use cold temperatures as a form of weight-loss treatment.
Combining state-of-the-art technologies, the bespoke 4F Fat Freeze Fat Flush treatment helps eliminate unwanted fats and reshapes the body. This innovative fat-freezing procedure is highly effective with minimal pain and flushes out the fats out of the body instantly. Designed to destroy fat cells, the thermoelectric cooling is regulated to be cold enough to freeze and kill fats at the targeted area, but not cold enough to harm the surrounding tissues.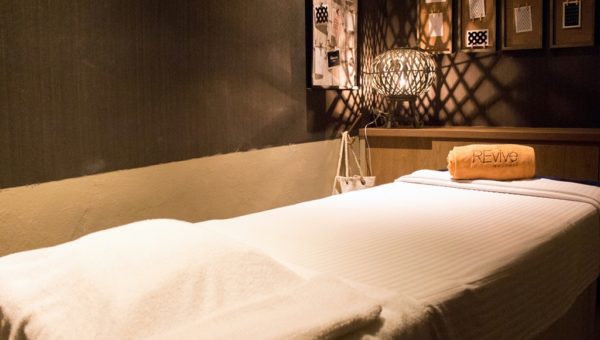 The fat-freezing applicator uses a gentle suction to draw in the troubled area, then targets the fat deposits and freezes them down in a controlled manner, leading to the destruction of the fat cells. A special gel pad is placed over the treatment area to avoid skin damage during the treatment process. The pulsating suction during treatment boosts the positive effect on lymphatic drainage and metabolism as the dead fat cells are removed naturally through the lymphatic system after five to six days.
A single session of one targeted area lasts for 60 minutes and an additional 30 minutes of massage is done to stabilize and further increase the lymphatic drainage and metabolism for the fats to be flushed out at a faster rate. It is highly recommended to focus on one body part at a time, unless the client has the time to spare to work the whole body.
The first 15 minutes of the treatment will include a stomach massage using their special machine to loosen up the fats for treatment. (The amount of force used can be adjusted if the client want his muscles to be looser so that the treatment will create less stress on the abdominal area.) Next, the masseuse will locate the acupoints on the neck and massage them to ease blood flow before the suction treatment is carried out.
Afterwards, the 50 min suction treatment will commence and the client will be free to do whatever he or she desires, but I highly recommend bringing in their own form of entertainment due to the duration of the treatment. Additionally, there will be a bell placed by the bedside to call for the therapist if the client feels unwell anytime during the treatment. (Do keep in mind that the treatment deals with low temperatures that can go all the way to -5 degrees celsius)
During the treatment, try not to move excessively as the clamping effect on the stomach will only intensify and make it more uncomfortable. For those who are new to slimming treatments, the pinching of belly fat could be could be somewhat discomforting and uncanny, but the sensation will start to feel natural after a few minutes.
The treatment will reduce dark-coloured fats that can't be removed through exercise or dieting, but can only be lost through extremely cold temperatures. Once they are gone, they will never come back again, but they take a longer time to get rid of, approximately up to two to four months. After the first treatment, it will take up to 4 weeks for any results to be seen, but for more effective effects it is highly recommended for clients to attend at least 3 treatment sessions for more effective results.
So banish those stubborn fats for good with 4F Fat Freeze Fat Flush, the permanent fat reduction technology that eliminates unwanted fats and redefines the body with excellent visible results!
*Disclaimer: Fat treatments are not a definite solution to weight loss, daily exercise and a healthy diet is essential to healthy weight loss.
Duration: 90 minutes per area
Target Areas: Love handles, thighs, arms, belly, and back
Cost: S$160 per area (ala-carte) Current Promotion per area for 1st time customers (Valid till May 2018) S$58 for 1 session, S$110 for 2 sessions, $160 for 3 session
For more information, please log on to www.rvaesthetics.com
REvive Aesthetics branches are located at:
Clarke Quay Central 6 Eu Tong Sen Street, #03-37/48, Singapore 059817 Tel: +65 6222 0061
West Coast Plaza 154 West Coast Road, #01-86, Singapore 127371 Tel: +65 6255 1678
Parkway Parade 80 Marine Parade Road, #05-19/25, Singapore 449269 Tel: +65 6745 8998