Garcha Hotels launches Hôtel Vagabond in Singapore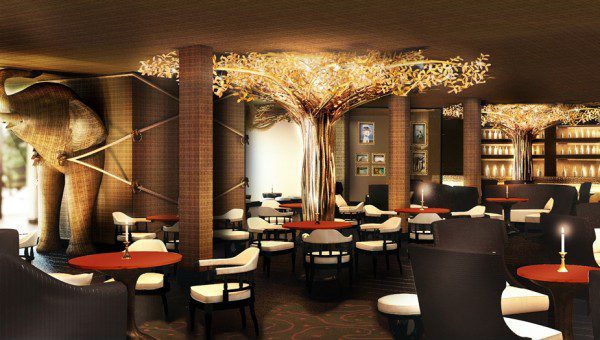 A new collection of luxury hotels by Satinder Garcha, will launch Hôtel Vagabond in Singapore this September under the Garcha Hotels. This will be the first hotel in Asia to be designed by celebrated designer Jacques Garcia, best known for his design of Hôtel Costes in Paris, Hôtel Vagabond promises to delight and surprise with decadent design.
Set to reinvigorate the Singapore hotel scene, Hôtel Vagabond will be the first luxury boutique hotel in the city and the first property of its kind with an Artist in Residence programme – the two spacious, light-filled Artist Atelier rooms have been designed specifically for the purpose of hosting an evolving range of local and international artists, positioning Hôtel Vagabond as a mecca for the Singapore art scene.
Situated in Kampong Glam, between Little India and the Arab Quarter, guests will be able to explore a unique neighbourhood, yet be only five minutes from the heart of the Central Business District.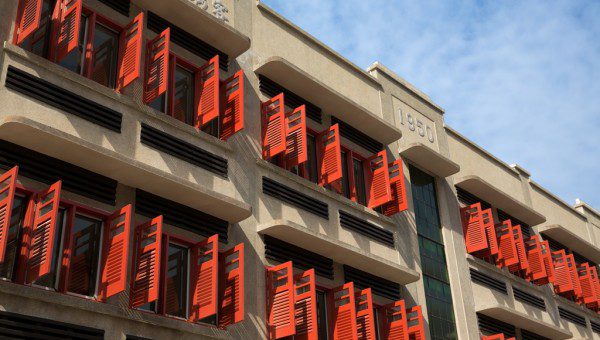 Housed in a traditional art deco building, Hôtel Vagabond's façade will feature original red shutters and a veranda. This iconic frontage will transport back to the past, a stark contrast from the distinctive and contemporary interior, revealed as the eclectically robed doorman leads guests inside. Jacques Garcia's signature style will be immediately evident upon entering the hotel. Featuring sixgrand gold-leaf trees, hand crafted in Jaipur, rising from rich dark wood floors against a vibrant red background, first impressions will be high-impact. Moving away from the staid traditions of a hotel lobby, the ground-floor of Hôtel Vagabond will be known as The Salon – a space for art, interaction, food, cocktails and events. Sculpture, art and photography will reign throughout, with thick red velvet curtains creating a flexible thematic backdrop, enabling an unending fluidity of design.
The 41 room Hôtel Vagabond features rooms with access to a light filled terrace. The largest rooms positioned on the highest floors, will include a two-bedroom 'Suite Royale' and two Artist Ateliers – each with a space-saving 'Murphy Bed' to allow easy conversion into an artist's studio. Interiors in all rooms will be homely and welcoming with classic Garcia touches evident through elegant side lamps and rich colour schemes. The bathrooms will be secluded by a stunning Jacques Garcia screen and will feature indulgent Etro bathroom amenities. Each room will be decorated with original photography taken by Satinder Garcha from his travels around the world – the places and people that have inspired the Hôtel Vagabond concept. Comfort will be paramount with luxurious Egyptian cotton sheets made in Italy and Goose down pillows, as well as Scottish leather Roberts Radios and minibars stocked with local and artisan delicacies for a true taste of Singapore.
The carefully curated art collection will be displayed throughout Hôtel Vagabond, each piece selected by Satinder Garcha himself; one featured artist will be Julia Calfee, particularly known for her iconic photographs depicting the glamour and excess of New York's Chelsea Hotel – renowned as a gathering place for artists, musicians and celebrities. Her work will appear alongside artists including Marco Brambilla, Michael Platnic, Marco Lopez and Leon Ferrari for a uniquely diverse exhibition of art.
As the only hotel of its kind in Singapore to offer a rotational 'artist in residence program', guests will also have the opportunity to mingle with resident artists over a beautifully crafted cocktail, watch an independent film, or listen to a jazz quartet.
The common thread running through all Garcha Hotels is a passion for genuine old world hospitality, extraordinary aesthetics, and most importantly, a fun filled environment. Each hotel will be set in historically rich buildings and designed by internationally celebrated designers.
Satinder Garcha says, "With Garcha Hotels I intend to create a series of original individual hotels that are united through personality, thoughtful service, real people and a sense of fun." Hôtel Vagabond will bring this vision to life in the heart of Singapore through theatrical design, contextual art and luxurious experience.
For more information on Hôtel Vagabond, please visit www.garchahotels.com