LIERAC Launches Lift-Injection Effect Lift Intergral Series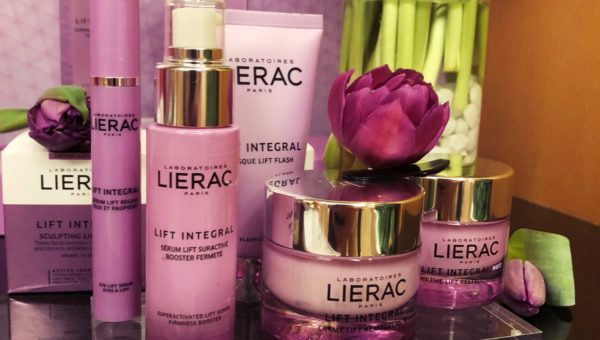 Aging is an inevitable process. Our overall facial dynamic gradually changes, and the face starts to lose its volume, sag and wrinkles appear. Armed with expertise and a pioneer in lifting for 25 years, Laboratoires Lierac have identified the root of this problem boils down to two biological causes combined; loss of tension, and loss of volume.
As our skin ages, a loss of tension occurs due to the decrease of collagen XVIII, a protein present in the epidermis, dermis and hypodermis which plays the role of guardian by contributing to the tissue sheath. This results in sagging eyelids and drooping fatty masses in the cheekbones.
The loss of volume is due to the decrease in the synthesis of 30 proteins which are fundamental to the dermal extracellular matrix. This results in cheeks drooping, temples widening, and decrease in elastic and collagen fibers.
To tackle this morphological aging, LIERAC partnered with Dr. Poignonec, an aesthetic plastic surgeon with 25 years of expertise, who combined the techniques of Facelift and Injection to correct negative expressions and enhance positive expressions, restoring the dynamics of the face. The first* lift-injection range which restores facial dynamic was born; Lift Integral.
LIERAC Lift Integral is the essential range in your skin care arsenal to tighten sagging areas and fill in the hollow areas of your skin. Formulated by a trio of active ingredients; Mahogany Extract, Purple Tulip Extract, and Hyalu-3 Concentrate, which has a tension action, volume action, and intensely hydrates the skin respectively.
With an active stretch texture that delivers a veil of comfort onto the skin and has a sophisticated fragrance with notes of delightful white freesia, jasmine, velvet sandalwood and wild berries, Lift Integral is the epitome of science and nature combined. One can expect redefined facial contours with a youthful look as the skin is nourished and lifted.
The Lift Integral Series:
LIERAC LIFT INTEGRAL Superactivated Lift Serum Firmness Booster 30ml, S$128
An anti-aging serum formulated with active principles from the best of science and nature for mature skins. This firmness booster has an active gel texture that creates a dynamic tensor film on the skin with an immediate stretching sensation on the face. The serum instantaneously dynamizes the face contour, restore the volume, and corrects the wrinkles of slackening. Skin feels refreshed, tighter and redefined. Within seven days of use, the skin gains volume and becomes firmer and lifted.
LIERAC LIFT INTEGRAL Sculpting Lift Cream 50ml, S$128
A remodeling day cream with a lift-injection effect that boosts volume and has a lifting effect on mature skin. It tightens and restores the contour of the face and corrects the wrinkles of slackening. This daily cream has a active elastic gel-cream texture that forms a dynamic tensor film on the skin, restoring the facial dynamic, face is re-plumped and lifted.
LIERAC LIFT INTEGRAL Restructuring Lift Cream Night 50ml, S$128
A detoxifying and remodeling night cream specifically formulated to tone facial contours, smooth out the jawline and redefine the lower face. It stimulates the skin to regenerate and restructure after a long day. It has an active cocooning creamy texture that sheathes the skin and provides an immediate facelift effect through vegetable glycerin, shea butter and squalane. Results are visible after 14 days of use, the face lines appear lifted upon awakening.
LIERAC LIFT INTEGRAL Eye Lift Serum Eyes & Lids 15ml, S$85
An eye contour care that tones the area in the outline of the eyes, corrects the wrinkles of slackening, bringing life back to the eye area. This lifting and smoothing serum has an active serum-gel texture that forms a dynamic tensor film on the skin, reducing the appearance of wrinkles and fine lines. The 4-in-1 action fights all signs of fatigue (wrinkles, loss of firmness, dark circles and puffiness) to revitalize the eye area.
Eye area complexion looks less fatigued and skin is firmer, smoother, plumper, and more radiant with an energetic look after 14 days.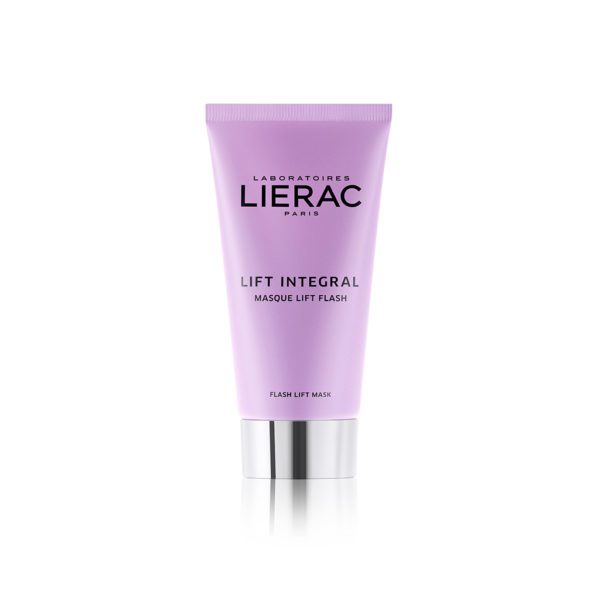 LIERAC LIFT INTEGRAL Flash Lift Mask 75ml, S$85
An intensive lifting tensor mask that instantaneously tightens and tones the facial features. Formulated with two times more concentrate in the active lifting ingredient than the Sculpting Lift Cream, the mask brightens and instantly strengthens the facial features and volume. The active gel effect patch texture is enriched in biotechnological polymer that provides an instant freshness and long-lasting hydration to the skin. A natural source of inferential mother-of-pearl brings a natural illuminating effect to the skin.
LIERAC products are available at the following stores:
• Beauty by Nature Ion: ION Orchard, 2 Orchard Turn, B3-49/50, Singapore 238801
• Robinsons The Heeren
• Robinsons Raffles City
• Robinsons JEM
• Metro Centrepoint
• Metro Paragon
Online stores:
• Lazada, Redmart, Shopee, Zalora, Zilingo.
For more information, please visit: www.lierac.com