Luxury and Comfort at Hotel Indigo Hong Kong
Hong Kong's first Hotel Indigo under the Intercontinental Hotels Group which opened in May 2013 is emerging as one of the choice of hotels to stay for the discerning travellers who seek sleek luxury and comfort while travelling.
Situated in the historic and bustling Wan Chai district, the 29 storey Hotel Indigo is an architecturally compelling luxury boutique hotel that stands out among neighbouring buildings/complex with its dragon-like, bronze finned structure wrapping the entire length of the building which also serves as an "eco-screen" to block out heat from the drawn from the sun.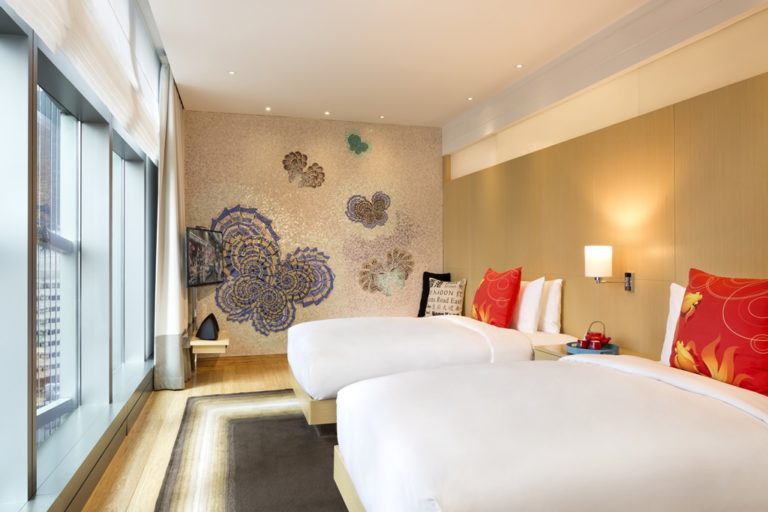 Hotel Indigo's 138 spacious rooms features floor-to-ceiling windows facing Wanchai's skyscrapers, uniquely designed hand crafted mosaic wall, 70cm tall statue of the legendary kung-fu master Lam Jo (which is not only part of the room décor but is available for purchase as well), a Nespresso machine and carefully selected bathroom amenities.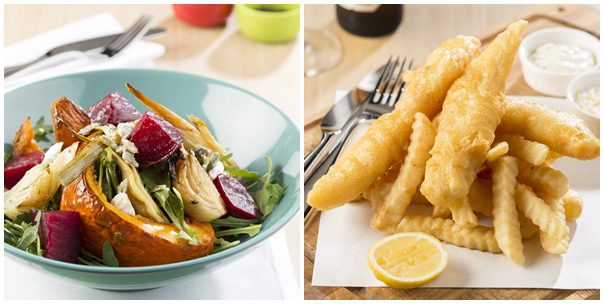 Guests do not need to leave the hotel to have sumptuous meal as Café Post, the hotel's signature open concept kitchen on the second floor serves an all-day dining international menu with variety of selections for those who have discerning taste buds.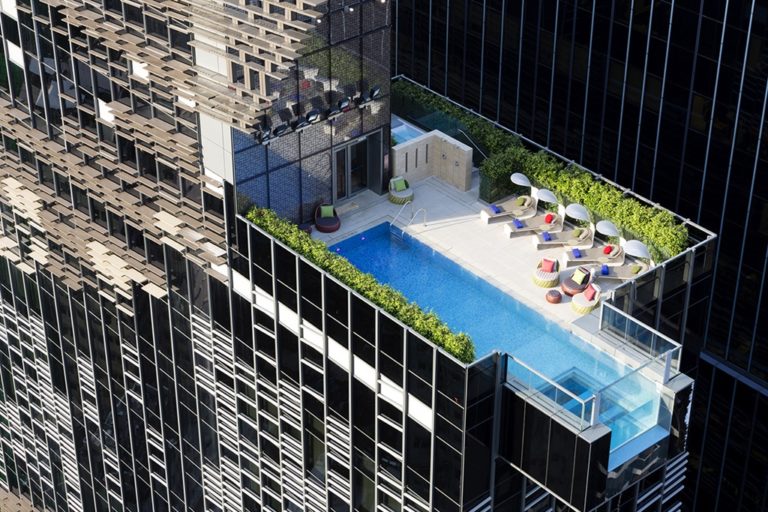 Another exciting draw for guests is the glass-bottomed rooftop pool, cantilevered out over the edge of the building which is visible from Queen's Road East and has had many passerby looking up to get a glimpse at the superb lighting when the pool is lit up at evening.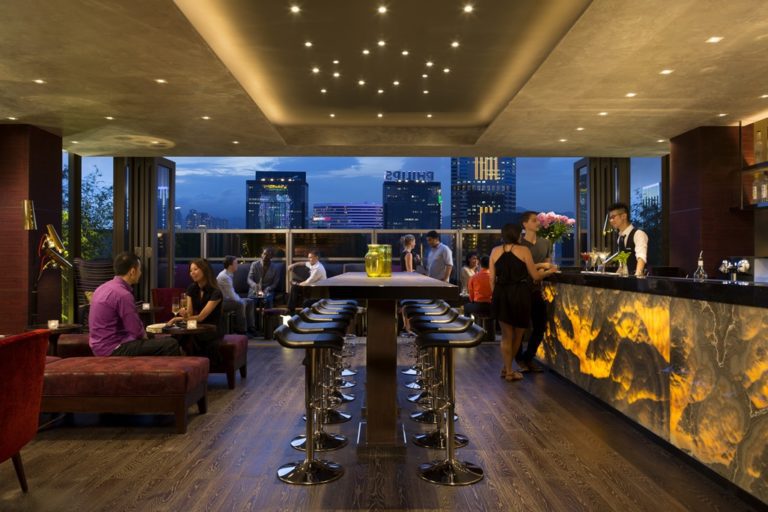 To cap your evening, the Skybar located directly across the pool is a perfect place to sip through your cocktails while enjoying the night views of the city from the outdoor terrace before heading to your room to call it a day.
Hotel Indigo Hong Kong is definitely one of the very few boutique hotels staying on top of the competition with its stylish design, spacious comfortable rooms, efficient hospitality service and most importantly the close proximity to the Wan Chai MTR station and accessible easily with any mode of transportation.
Hotel Indigo Hong Kong Island, 246 Queen's Road East, Wanchai, Hong Kong, (+852 3926 3888), www.hotelindigo.com/hongkong