NOVU Opens It's First Curated Concept Clinic in Singapore
With the aim of not just providing expert skincare by their medical professionals, NOVU Medical Aesthetic Clinic has moved a step further by also taking consideration of taking care of the holistic wellness and healing of patients with the opening of their first curated clinic concept in Bedok Mall last Friday.
Having done extensive studies, the team found out that mind and body continually communicate and surroundings may influence your well-being in powerful ways. Creating an intentional healing environment is one important factor in maintaining good health and skin.
Having these factors in mind, NOVU worked together with award-winning architect, Mr. Chaw Chih Wen from Hyphen Architects and renowned vocalist and songwriter Ms. Corinne Gibbons to design the entire landscape of the clinic's environment from all aspects to stimulate and nourish the senses so that each visit becomes more of a therapeutic experience and not just another day spent at the aesthetic clinic. Leaving no small details behind, from the use of colours, lighting, scent and sound, as well as symbolic meaning of the objects and pictures surrounding them, everything are considered important.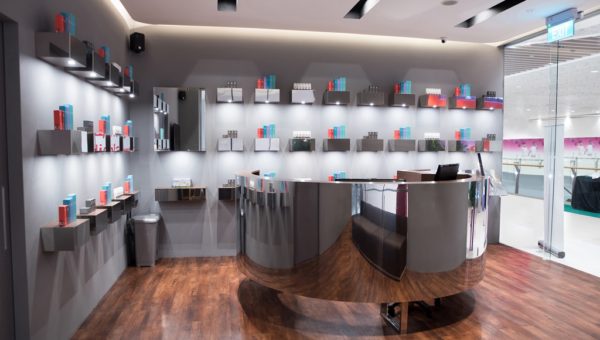 Aside from curated music, cleverly designed interiors and well-placed lighting, the clinic also uses 100% pure, natural essential oils to promote relaxation and healing benefits which are a perfect complement to the signature treatments offered at NOVU clinics.
"At NOVU, we aim to be a lifelong aesthetic care partner to our patients. We believe healthy aesthetics requires a holistic approach, thus we extend our care not just with our treatments and skincare products, but we also take extra effort and innovation in the design of our clinic environment that has been researched to support healing and wellbeing of our patients. We will continually strive to provide the best care for skin, body and soul to achieve a healthier well-being, inside out." – Jennifer Loh, Managing Director of NOVU Medical Aesthetic Clinic.
With the opening of their very first curated concept clinic, not only does NOVU help patients correct various skin issues such as acne, wrinkles, pigmentation and scarring, NOVU created a space that helps to support the healing process and promote inner wellness.
Just as it pioneered laser treatments in Singapore, NOVU is also trailblazing the concept of clinics that provide not only top-notch treatments but also serve as a welcome retreat and healing space.
The very first NOVU curated concept clinic is located at Bedok Mall, 311 New Upper Changi Rd #01-45/46, for enquiries please call: +65 6440 0028
For more information on NOVU Medical Aesthetic Clinic or full list of outlets near you, please visit: www.iamnovu.com or call +65 6100 1234