Our Favourite Buys From Lush's 2020 Christmas Collection
Content: Michelle Ng

You know when Christmas has truly started for the beauty junkies when Lush drops their hugely anticipated Christmas collection. The huge collection has over 80 items from bubble bars, shampoo bars, body milk, lip scrubs, and soap and dish sets, including eco-friendly festive wrapping in the form of a tenugui towel in adorable prints.

Whether you're picking up something for a staycay (hello bathtub), looking for a gift for your mom or a loved one, or just want to stock up your shower treats shelf for the upcoming season, there is plenty of exciting goodies to choose from.

Here are some of our favourite picks from this year's collection: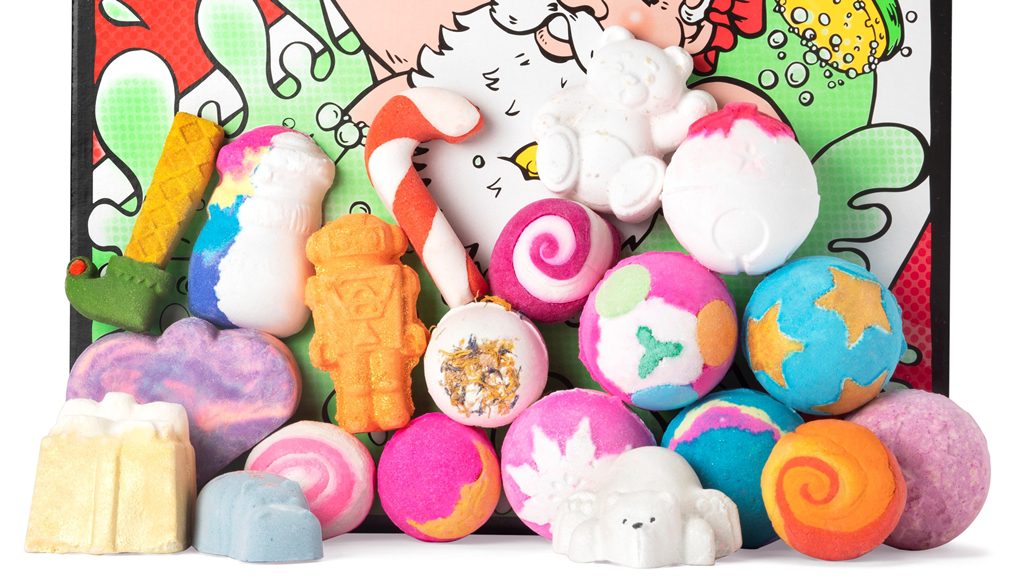 HOLLY WONDERBALL ($19) – The aptly named bath bomb is perfect for gifting as a bundle of 2 bath bombs and a bubble bar. Use them separately to get the full use, or together to bask in the lush bubbles and essential oils for the ultimate bath soak.

I WANT A HIPPOPOTAMUS FOR CHRISTMAS ($12) – The novelty children's song is brought to the bathtub as a fun bath bomb with nostalgic flavours like raspberry fragrances and glittery gold.

SNOW FAIRY ROLL BUBBLE BAR ($19) – Lush's iconic scent is back with a new product – a bubble bar! The sweet fragrance of bubblegum, candyfloss and Persian lime oil will make you feel like becoming your own Snow Fairy as it foams up in your tub.


SUGAR PLUM SHOWER BOMB ($7)– Treat yourself to the shower version of a bath bomb with another of Lush's creative inventions – the shower bomb! The Sugar Plum Shower Bomb is a refreshingly fruity and plummy wash, filled with osmanthus oil and umeboshi notes. It's a like a bath bomb, just quicker and you don't need a bathtub to use this!

CANDY CANE REUSABLE BUBBLE BAR ($13) – Make the festive cheer last a little bit longer with a reusable bubble bar that is good for a few baths of fluffy, citrus-scented bubbles! The Candy Cane also comes in a lip scrub to get your perfect puckers ready for the season, with the same citrus-scented bubbles.

Come December, Lush will also be debuting their version of an advent calendar; The Art Of Christmas Bathing ($289) which comes with an assortment of 20 bubbles and bombs including all the festive ones and more for 20 days of at-home spa indulgence.


Other limited edition Christmas sets that make for great gifts is the Snow Fairy Gift Set ($75), a set of all the Snow Fairy scented items to have you smelling like blue skies everyday, Dreaming of Christmas ($49), a dreamy collection of products curated to help you relax after a stressful year, and Enchanted ($149), a collection designed to gift you the gift of an enchanting face with their best-selling moisturiser, face scrub, and toner.

As with all their loose products, the Lush Christmas gift sets also comes in reusable packaging or eco-friendly packaging, making it less of a headache when shopping for you're sustainably-woke friends. Most of the bath and shampoo items don't come with outer packaging, and the sets come wrapped in muslim or tenugui cloths. For the bigger sets, the boxes are made with recycled board, the ribbons are made from recycled plastic boxes, and the eco-flo chips made from a potato starch packing material.

The Lush Christmas 2020 collection is now available in all stores, sg.lush.com, ZALORA Beauty and Shopee Mall!