Penhaligon's Celebrates the Opening of It's Newest Store In Singapore!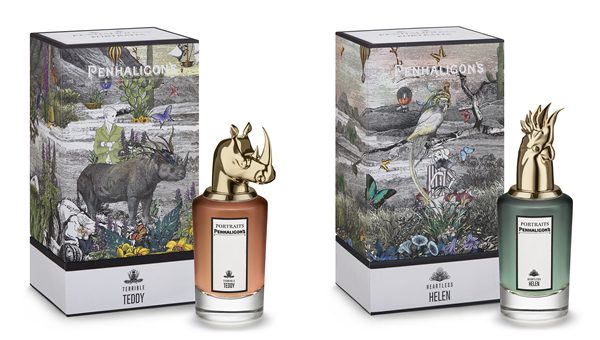 CONTENT: Yiew Kai Jie
Britain's premier luxury perfume brand Penhaligon's has opened its newest store at Raffles City Singapore and is introducing two new additions to its prestigious Portraits line of perfume: Heartless Helen and her mischievous male counterpart Terrible Teddy.
The new store takes its design from old English manor houses that were prevalent during the 1800's in England. The entrance of the store resembles the grand hall of a majestic manor in the English countryside as the painted timber panelling promotes a sense of serenity and peace to customers as they enter the store. As customers wander about the store, Penhaligon's ever-attentive expert fragrance aficionados will guide them through a brief walk-through of Penhaligon's prestigious history and help better identify what customers are looking for in their preferred bottle of perfume. The store also has a fragrance sommelier bar that allows for in-depth discussions on what scent customers prefer and provides a space for personal appointments that includes personalised customisation on their perfume bottles.
Just like how each fragrance of Penhaligon's Portrait fragrances has a lively, albeit fictitious story, Heartless Helen is an enchanting woman that promises intrigue and infatuation upon first sight. (or sniff.) Her spellbinding combination of mandarin, wood and tuberose promises a draw like no other as men under her magic will see themselves being uncontrollably drawn to her aura.
Terrible Teddy sees himself as a hunter who has made the dense forests and open safaris his second home. To blend into his surroundings when he is on the hunt, the dark combination of incense, leather along with the softness of cedarwood and ambrosian acts as his signature camouflage as he lays in wait for his next prize.
Terrible Teddy and Heartless Helen are priced at S$270 each.
For more information, please visit: www.penhaligons.com
Penhaligon's Raffles City is located at Raffles City Shopping Centre, 252 North Bridge Road, Singapore 179103.