Regent Chongqing: First Urban Resort in China Opens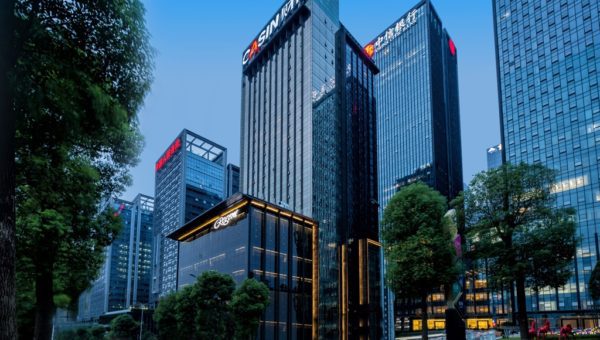 Regent Hotels and Resorts recently opened Regent Chongqing, situated in the financial district Jiangbeizui and is set between the confluence of the Yangtze and Jialing rivers. The hotel is managed by Regent Hotels & Resorts and owned by Casin Group, is set to be the mega-city's first urban resort.
Located within a 30-minute drive from the Chongqing Jiangbei International Airport and 10-minute drive to Jiefanbei or Guanyinqiao center, Regent Chongqing features a total of 202 rooms, with 181 guestrooms that boast an average size of 57 square meters and 21 suites with an average size of 182 square meters. The guestrooms offer spacious five-fixture bathrooms: a feature that was created by Regent in 1970's with most rooms offering expansive river views.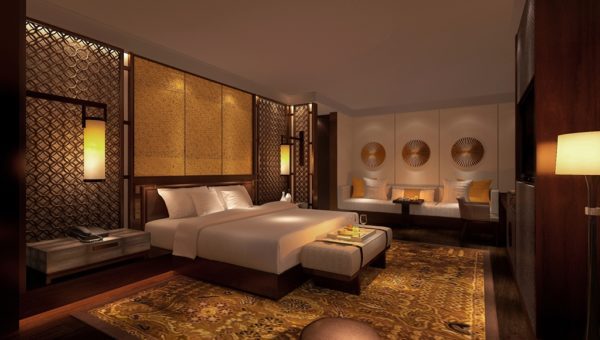 Chongqing's heritage comes to life in Regent Chongqing's elegant and contemporary design and interiors, through the use of traditional building materials that have been used for centuries in the Sichuan province – ceramic, jade, metal and lacquer.
The interiors provide a fitting backdrop to an impressive assembly of art by a roster of celebrated artists. The collection includes works by Lee Eun, the Korean ceramic artist; Donnie Pan, the Taiwanese artist who specializes in working with metal; Yi Meng, a Fine Artist and the American artist Jessica Drenk, whose textural sculptures highlight the chaos and beauty that can be found in simple materials.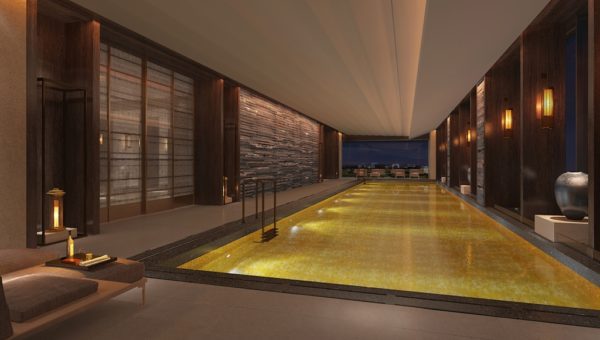 Regent Chongqing offers three restaurants and two bars with each outlet unique in its concepts, cuisine and ambience. The Bar Lounge is a sophisticated venue for enjoying drinks and refreshments throughout the day. Located on the 5th floor, the Outdoor Rooftop Bar, which is blessed with stunning views of Jialing River and Yuzhong, is the perfect location for private parties. An all-day dining restaurant, Yu Kitchen, serving à la carte and buffet menus, offers fresh, authentic and comforting dishes that celebrate the diversity of Asian cuisines. Lijing Shuen, with large private dining rooms, specializes in modern Sichuan cuisine, traditional Cantonese dishes and a signature roast duck feast. Robin's Grill & Teppanyaki is a specialty steak and teppanyaki restaurant with an extensive wine cellar.
Regent Chongqing is owned by Chongqing's Casin Group and it is managed by Regent Hotels & Resorts. Mr. Xie Yong, Casin Tourism Company's General Manager says, "We are pleased to collaborate with Regent – a truly Asia-based global hospitality group who understands luxury and excellent service."
"As the largest municipality in southwest China, Chongqing continues to maintain rapid economic development while attracting visitors from abroad with its rich cultural heritage and fascinating natural environment. We are confident in the inbound tourism of Chongqing and believe that an urban resort is going to be received positively in this mega-city. We are very excited to be working with Casin Group," says Steven Pan, Chairman of Regent Hotels and Resorts. "In line with our philosophy that 'the essence of luxury is to be unique', our focus will be on delivering luxury experience through creating new and original concepts interpreted in the framework of gracious and intuitive service."
Regent Chonging is located at 66th Jinshamen Road, Jiangbei District, Chongqing, 400021 P.R. China. For bookings and reservations please call +86 023 8908 8888 , email sales.chongqing@regenthotels.com or visit www.regenthotels.com/regent-chongqing