Relax and Rejuvenate your weekend at The Siam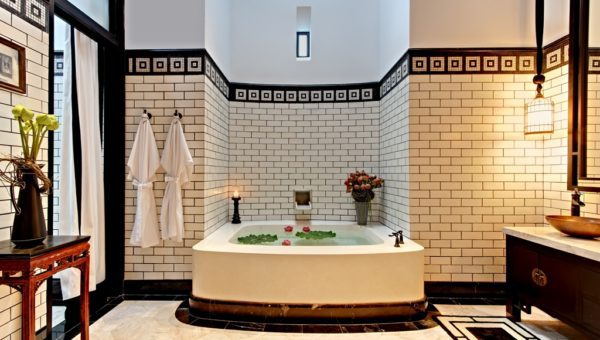 The Siam set on three acres of verdant frontage along the Chao Phraya River with a private 39-room luxury retreat located in Bangkok's royal Dusit district invites you the recharge and rejuvenate your weekend with a wealth of experiences being offered at The Siam.
Hook and jab with the Olympic Muay Thai trainer Kru Yim, master the balance of hot, sour, salty and sweet with Executive Chef Damri or acquire a sacred tattoo from former monk Arjan Boo. All showcasing the best of Thai culture and hospitality allowing guests to experience the highlights of Bangkok without leaving its four walls.
Start your weekend by whipping up some delicious and vibrant Thai dishes with Chef Damri. Renowned the world over for its distinctive blend of hot, sour, sweet and salty flavours, Damri will guide you in this much-loved cuisine. Start the day by visiting the local food market; learn everything there is to know about the seasonal, fresh produce. Once back in the kitchen, spend a few hours chopping herbs and pounding spices before indulging in the fruits of your labour in the most beautiful setting; on The Siam's pier while the sun sets.
Feed your soul and master the art of Thai cuisine in this enjoyable and yet relaxed cookery classes. With only two stations per class, guests can enjoy a truly intimate Thai cooking experience, cooking under Jim Thomson's Thai House, overlooking the Chao Phraya River.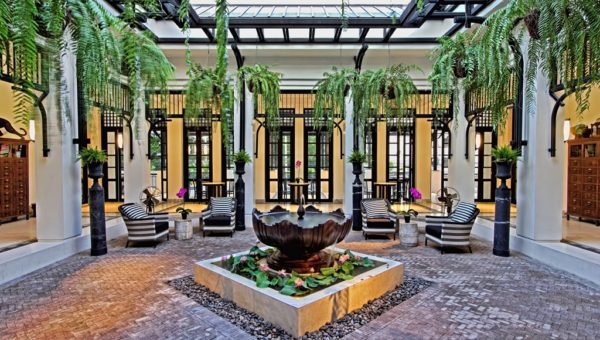 After satisfying your stomach, it is now time to satisfy your mind, body and spirit. Serene in natural beauty and intimately private at The Opium Spa at The Siam by Sodashi .With Sodashi as its partner, the treatments draw on natural resources from the earth and sea to dramatically regenerate the skin and infuse a deep sense of wellbeing to spirit and mind. A Sanskrit word, Sodashi translates to 'wholeness, purity, radiance', words which perfectly describe the values by which all the chemical-free skincare products are created. The signature Thai Herbal Compress massage will improve circulation and sooth muscular aches and pains with hot compresses of healing aromatic herbs and spices.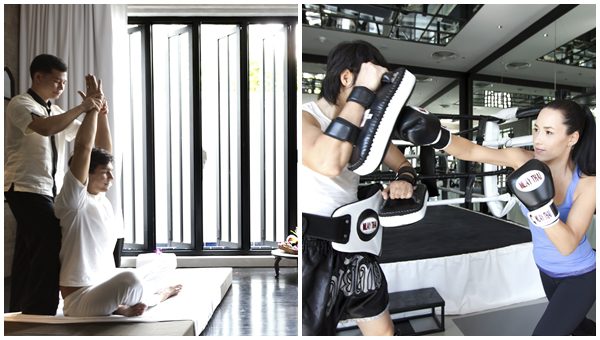 To impart power and restore your energy for the longer term, visit the Siam's Sak Yant tattoo studio. Ajarn Boo has taken up residency in the first ever collaboration of its kind. The Sak Yant tattoo is a sacred tattoo that originated in ancient Cambodia and is nowadays practised in Southeast Asian countries including Laos, Thailand and Burma. Perceived as magical with the ability to bestow magical powers, protection or good luck, these intricate tattoos can only be administered by special practitioners or Buddhist monks.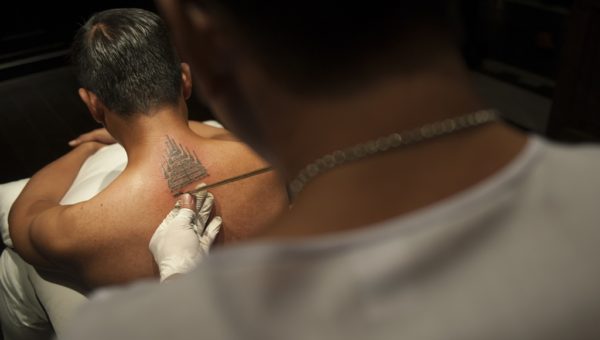 Energise your muscles and awaken the senses in a Muay Thai boxing session with Olympic trainer Kru Yim at The Siam's gymnasium, the first professionally equipped, luxury Muay Thai gym in Bangkok. A traditional Thai sport, the word 'Muay' derived from Sanskrit means 'to bind together'. It is referred to as the Art of 8 Limbs because of its use of punches, kicks, elbows and knee strikes. Muay Thai is not simply a fighting sport; it also helps to increase your fitness and emotional condition.
For those looking to get out and explore Bangkok's rich heritage, The Siam has introduced a new Day Trip programme which includes tour of classic and famed cultural landmarks, historical attractions via a private boat or by foot including Bangkok by Night, a trip around the Old Villages and a mini tour focusing on religious shrines, spiritual art and local worship ceremonies.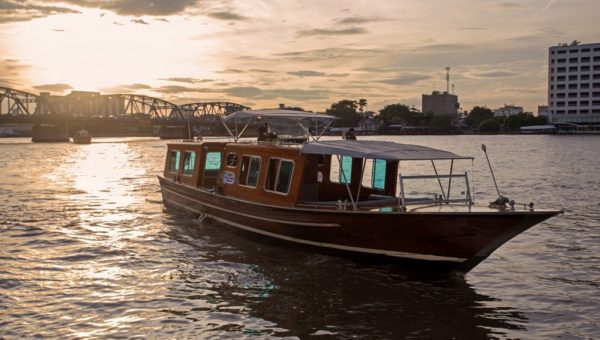 The Weekend package for two people in a Pool Villa Courtyard or Pool Villa Riverview starts from THB 38,200++/ night and includes an early check in at 12.00pm, daily breakfast, set dinner in Chon Restaurant, a 60-minute massage therapy at The Opium Spa, butler service, shuttle boat between the hotel and Bangkok's central Sathorn pier and a late check out at 3.00pm.
The Siam is located at 3/2 Thanon Khao, Vachirapayabal, Dusit, Bangkok 10300, Thailand, for more information/ details call +66 2 206 6999 email info@thesiamhotel.com or visit http://www.thesiamhotel.com