Review: Oakwood Premier Coex Center Seoul
CONTENT: Yiew Kai Jie
IMAGES: Oakwood Premier Coex Center Seoul
"A Home Away from Home"
Conveniently located at Seoul's Coex Mall and in the heart of the commercial and financial district of Seoul in Teheran-ro, Oakwood Premier Coex Center is the best residential hotel for international business travelers and travelers on holiday who are looking to stay in the lap of luxury during their getaway to Korea.
The property's 27-storey silhouette can be viewed prominently on the Gangnam skyline, next to the City Air Terminal and is connected to the COEX Convention Center, COEX Mall, Hyundai Department Store and The Seven Luck Casino located in the hotel.
Peeking In The Interior
Opened in 2002, Oakwood Premier Coex Center was Seoul's first deluxe furnished serviced residence, combining various bespoke and luxurious hotel services with the commodious comfort of a private home. The property offers 280 furnished apartments ranging from studio apartments to one, two, three and four bedroom apartments that ranges in different sizes from 47spm to regal penthouses of 423spm.
For extra security, all residences are only accessible by key-operated elevators. Each luxurious residence has a fully equipped kitchen that is capable of cooking cup noodles to a full five-course meal should you want to whip up your own dishes in the comfort your room. The interiors are specifically designed to host gatherings or conduct business meetings and the hotel is dedicated towards meeting the client's high expectations in terms of the hotel's products and services with it's attentive and bespoke service.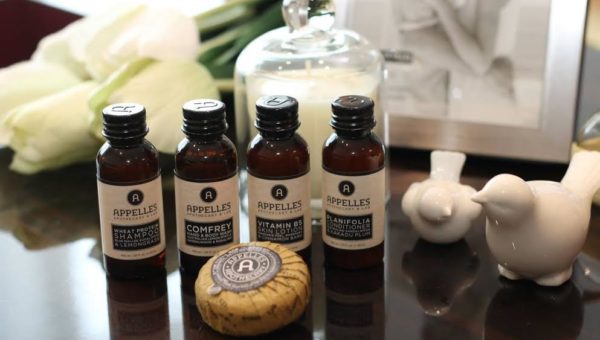 Amenities and Services
Oakwood Premier Coex Center offers various signature amenities and services including a 24-hour concierge that stands ready to answer any of your queries or services you might have, be it in the first ray of sunlight in the morning or in the wee hours of the night. The hotel also offers daily maid services and extra securities should any of their guests need them.
Each room has a king-sized bed with luxurious and comfortable linens, a stylish dining area for you or your guests to feast at and a marble bathroom with an in-room steam sauna and other luxurious amenities such as an in-house safe, high-speed internet access, an international direct dial telephone with voice mail along with your own laundry and ironing facilities and a high-definition home entertainment system that is sure to either blow your ears off or give the perfect ambience for a good night's sleep. All of these extra amenities will help to shave off any further expenses for the guests as compared to other luxury hotels.
Other facilities include the resident's lounge, banquet halls, Genesis- Oakwood's business center with meeting facilities and computer workstations as well as a state-of-the-art fitness club with an indoor swimming pool, gym, sauna and a specially designed in-door golf range.
Our Verdict
Oakwood Premier offers their guests and tourists special tours, classes or events should they wish to partake in them. Such activities include ski tours, folk village tours, traditional performances and Korean cooking classes.
Their friendly bilingual staff will be more than happy to assist you with directions or with the language barrier that you will commonly face in Korea. Their luxurious rooms and facilities will help you pamper yourself and after a long day of business meetings or rampant non-stop shopping at the Myeongdong shopping district. So should you want to stay at a hotel that encompasses Korea's hospitality and luxurious services in one single package during your stay or vacation, we recommend you to consider staying at Oakwood Premier Coex Center.
Oakwood Premier Coex Center Seoul is located at: 46, Teheran-ro 87-gil, Gangnam-gu , Seoul 135-525, Korea
For reservations please call (82-2) 3466 7000 or email www.oakwoodpremier.co.kr