Review: Solaire Resort & Casino Manila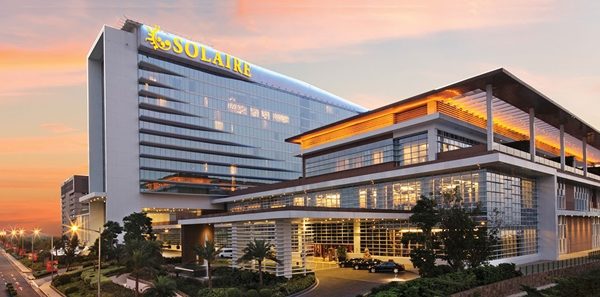 CONTENT: Andrew Kho
IMAGES: Solaire Resort & Casino
Designed by architect and designer Paul Steelman of Las Vegas-based Steelman Partners and interior designed by DSAA (Dalton, Steelman, Arias & Associates), Solaire Resort & Casino was the first property to open in the Entertainment City and quickly gained grounds to be the casino of choice among the country's high rollers. To date, the property still commands a wide market share among local and international visitors despite the opening of other three casino resorts in the area.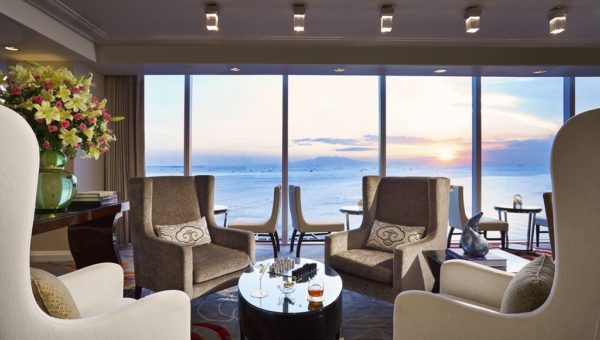 Location
Located along the Bay City area of Paranaque in Metro Manila and covering a total of 8.3 hectares (21 acres), Solaire Resort & Casino is nestled in the Philippines, Entertainment City – a massive integrated resort in the country. The property is also located near to SM Mall of Asia, the country's 4th largest shopping mall in the Philippines and the 11th largest in the world. The country's International Airport is reachable within 35 to 45 mins by private vehicle.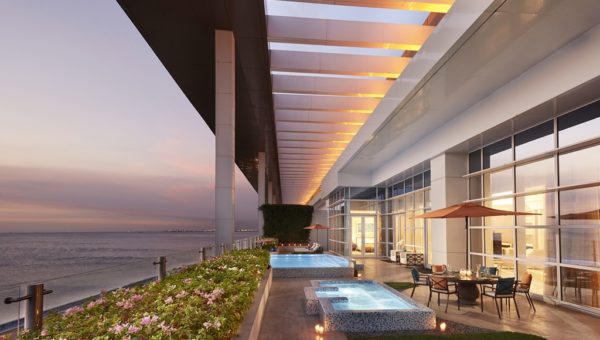 The Resort
Solaire Resort houses two 17-storey five-star hotels namely The Bay and Sky Tower, of which the latter is where the property's top tier all- suite rooms are housed.
Some of the features of the Sky Tower are artworks by prominent Filipino artists, which soon will be properly featured when the property opens their own Gallery, floor to ceiling glass window with a grand majestic view of the Manila Bay.
The Resort features a total of 800 rooms, suites and villas, But what makes the property unique is the elegant and luxurious Chairman's Villa, which is reserved for their VVIP clients and high rollers. Should you be lucky enough for the Villa to be available during your intended stay, we heard the rate is around 300,000 pesos per night (approximately S$8,600 per night).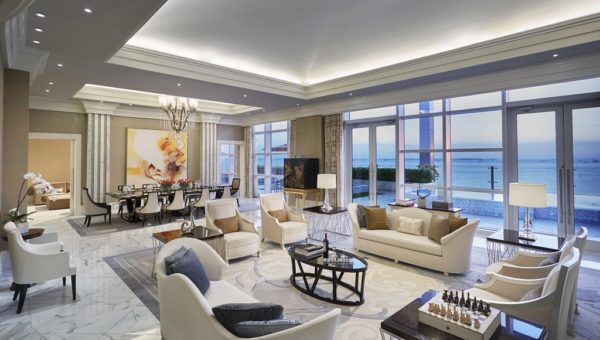 The well-appointed and luxuriously designed 936-square meter villa features your exclusive private pool, a massage and fitness room, a putting green, 24-hour butler and a personal chef to cater to your meals.
Sky Studio Suite
The Sky Studio Suite features a total size of 65 square meters of elegantly designed and luxurious amenities and 350 thread count bed linens and fluffy pillows to ensure your well-deserved sleep.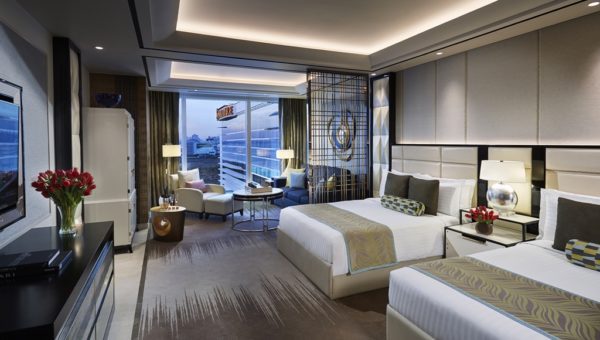 The Suite boasts a floor to ceiling windows with a panoramic view of Manila Bay, Spacious living room, Elegantly designed Marbles tiles, Separate rain shower and bath tub, Spacious walk-in wardrobe closet, not to mention the property carries French premium brand L'Occitane for their bath amenities.
Dining
Indulge in the property's wide array of restaurants from their casual dining restaurants: Oasis Garden Café which offers wide selection of traditional snacks, finger sandwiches, coffee and tea, and a full complement of cocktails and drinks by night. Fresh features an all-day International buffet selection ranging from premium seafood, sashimi and meats. Should you prefer other options the property also has Lucky Noodles, Waterside Restobar and Solaire Pool Bar & Grill.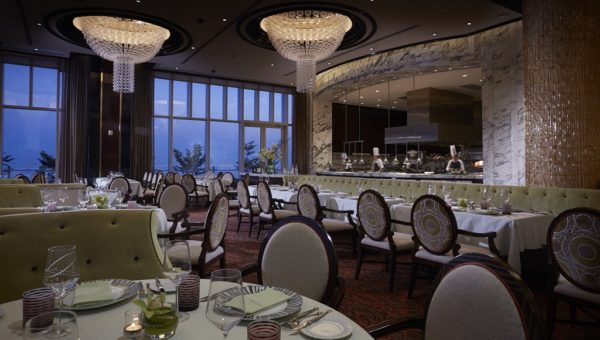 For a Lavish fine dining experience, the property's four fine dining restaurants is a must try. Experience Korea at Kiwa, Japanese Fusion at Yakumi, Authentic Chinese at Red Lantern and Gastronomic Italian experience at Finestra. We highly recommend Finestra's set menu prepared on the spot when you place your order by their in-house Italian Chef, Pair it with the wine of your choice or let the restaurant's Sommelier pair it for you.
Facilities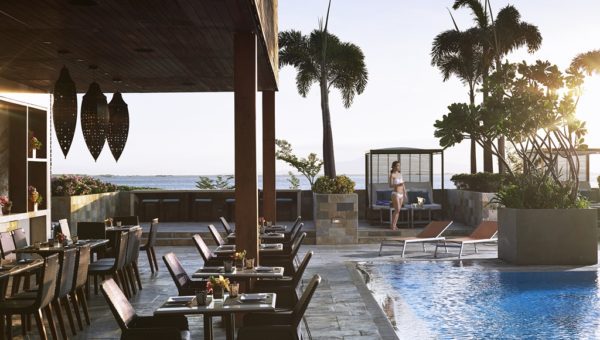 Solaire is not just a place for gambling, but it is also suitable for kids and families who just wants a weekend dip at their Azure Pool, escape from the stress of everyday life and enter into an oasis of serenity at Solaire's Wellness Spa, for fitness enthusiasts, check out the world class, latest and most advanced gym equipment at the property's hotel gym. Entertainment is not that far at "The Theatre at Solaire", that could seat 1,740 people, so sit down and enjoy some Broadway musicals or some world class entertainment shows. For events, activities or functions, Solaire at The Forum features 8 function rooms and 2 boardrooms complete with audiovisual equipment to cater to your needs.
Verdict
Solaire Resort & Casino is a perfect location for anyone who would want to go to Manila for gaming, the fact that it is very near the capital's international airport makes it even more accessible. For Families, Friends or Individuals who are in the capital for Leisure and Holiday, Solaire is a perfect choice to stay, being located to the Asia's biggest shopping mall and close to numerous popular local and international cuisines, not to mention, the property also have numerous dining options at your convenience. Lastly, waking up to a magnificent view of the Marina Bay is more than enough reason for you to choose Solaire Resort & Casino.
Solaire Resort & Casino is located at 1 Asean Avenue Entertainment City Tambo, Parañaque City 1701 Manila, Philippines.
For bookings or reservations, please visit www.solaireresort.com