REvive Aesthetics Brings The Exclusive Korea-German Technology to Singapore!
Korea has always been known as the capital of aesthetics while Germany is known for its efficiency and engineering. When the two combine and bring about an unrivaled technology, you know that your skin is in for a worthy treat.
Be one of the first in Singapore to experience the dynamics of the Korea-German technology exclusively brought to you by REvive Aesthetics.
Using non-invasive nano needles, power-nano painlessly transport essence and nutrition deep into the derma layers of the skin. Coupled with the efficacy of radio frequency (RF) that effectively stimulates collagen, elastin fibre and hyaluronic acid reproduction which aging skin needs badly, the powernano eliminates toxins, rejuvenates, renews and regenerates the skin.
This non-invasive skin regenerative treatment works the wonder equivalent to any 5 derma laser treatments and 10 intensive facials in just 1 single session.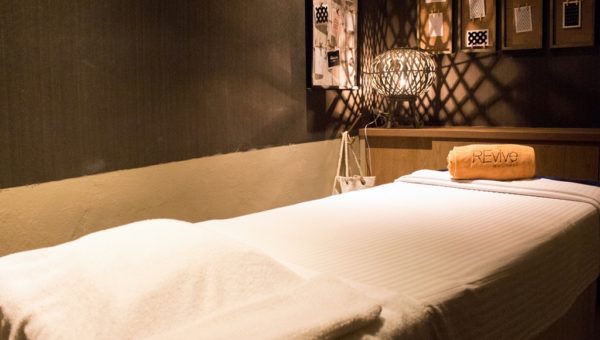 One starts the power-nano treatment with three basic concocted essence to choose from as the core focus; Hydration, Collagen, Whitening. An intensive up-grade is also applicable with four different essence options at a top-up price.
A double cleanse is done to prepare the skin for effective absorption of treatment products applied later. After which, the power-nano treatment is performed where nano needles transport the essence deep into the derma layers of the skin to rejuvenate, brighten and hydrate the skin. Coupled with radio frequency, the skin is further lifted, and the appearance of wrinkles is reduced. Elastin and collagen fibres go through remodeling and effectively thickens, effectively lifting the skin for immediate results. Additional synthesis of collagen and elastin also occurs as part of the healing process of the skin, induced by the radio frequency.
To end off the treatment, a relaxing and nourishing mask is applied to calm the skin, leaving it restored, renewed and regenerated.
The Treatment is for 45 minutes and priced at S$350-S$480 per ala carte session
Current Promotion: Buy $3,000 and get S$3,000 free. (S$6,000 credit at the price of S$3,000) (Applicable till end July 2018)
For more information, please visit: www.rvaesthetics.com
REvive Aesthetics are located at:
Clarke Quay Central
6 Eu Tong Sen Street, #03-37/48, Singapore 059817
Tel: +65 6222 0061
West Coast Plaza
154 West Coast Road, #01-86, Singapore 127371
Tel: +65 6255 1678
Parkway Parade
80 Marine Parade Road, #05-19/25, Singapore 449269
Tel: +65 6750 4413