Shinta Mani Hotels Announce Exciting Future Development Plans With Acclaimed Designer Bill Bensley
Shinta Mani Hotels, Cambodia's leading luxury boutique hotel group announced an exciting new collaboration with acclaimed designer and architect Bill Bensley to launch 'The Bensley Collection', an exclusive portfolio of super luxe hotels and resorts showcasing visionary concepts, extra-ordinary design and bespoke service – the essence of The Bensley Collection to open in late 2017 and mid 2018 respectively.
Shinta Mani Angkor – Bensley Collection
The debut flagship, Shinta Mani Angkor – Bensley Collection, will open its doors in November 2017, presenting the renowned temple town with a whole new level of world-class chic elegance.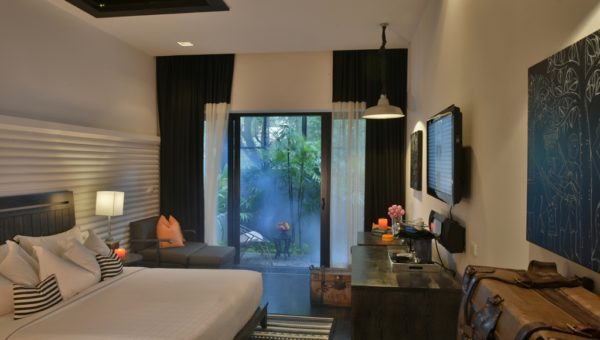 From its high walled façade portraying the 'hands of meditation" to signify spiritual perfection, to the oversized indoor lap pools and gardens with a rooftop living room, the 10 super-chic, luxurious two level art deco-inspired villas set beneath the canopy of Siem Reap's ancient Palace trees will totally raise the bar and delight, surprise and inspire its guests.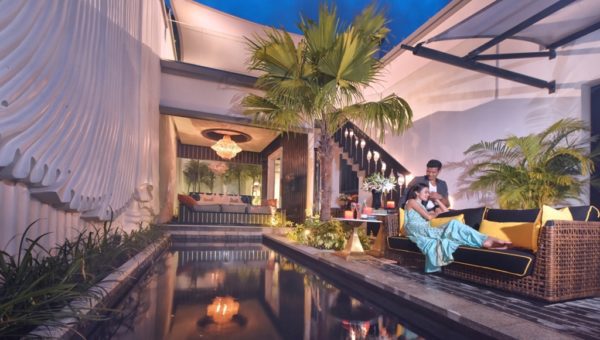 Guests in these expansive villas will luxuriate in tropical splendour as the Bensley Butlers ensure a flawless stay, ensuring that everything is exactly as it should be. Each villa will offer 156 sqm across two pavilions including a floor to ceiling glassed bathroom with views over the garden and outdoor bath. Inside the living space, polished concrete walls will project sculptures of the Apsara – a traditional goddess known for beauty and elegance – the perfect complement to such exquisite surrounds.
Shinta Mani Wild – Bensley Collection
Shinta Mani Wild – Bensley Collection is a radical new concept for a unique luxury tented camp experience in the remote wilderness of Tmor Rung; 2 hours' drive from Phnom Phen.
Located along 1.5 kilometres of river and waterfalls, Bensley has set out to create his most ambitious luxury camp project to date. This super-luxe property will have 16 100 sqm custom designed tents elevated over the swift moving water and waterfalls, providing a view and experience unlike any other resort in Asia. Each tent will be meticulously designed to invoke the feeling of what it would have been like on a luxury safari in the jungles of Cambodia with Jacky O.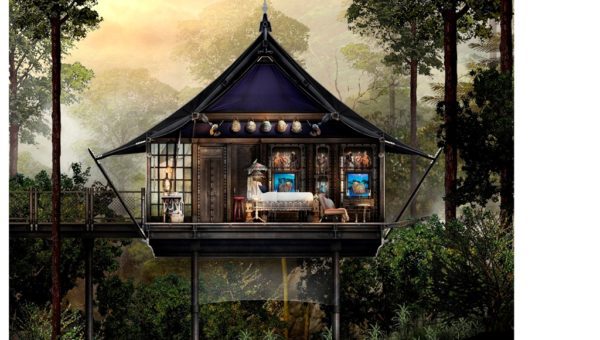 Shinta Mani Wild – Bensley Collection will combine world class design, hospitality and conservation. Bensley describes the project as 'a utopia of sustainability'; by making the lowest possible impact on the land and doubling as a research and conservation centre it will create a new model that will not only conserve and protect threatened wildlands, but also create new and sustainable opportunities for the people that traditionally call these lands home.
Shinta Mani Wild – Bensley Collection is an exercise in extreme ingenuity where guests can feast on delicacies grown and foraged from the surrounding land and encounter extraordinary wildlife.
For more information and reservations, please visit:www.shintamani.com