Sky Premium: Singapore's First Exclusive Privileges Club Launches in Singapore
Sky Premium officially launched its Singapore Operations last week. As Singapore's first exclusive privileges club, Sky Premium is a bespoke lifestyle brand that curates exclusive experiences and merchandises across Travel, Wine & Dine, Shopping and Wellness for the discerning. Via its portals (website or app), members have access to unique perks and privileges from over 200 merchants and can shop on their e-store which features the best of fashion and gourmet produce.
Founded and headquartered in Singapore since 2013, Sky Premium initially focused operations in Japan. After soaring success and garnering over 15,000 members, they have finally launched its Singapore operations.
"Today marks a momentous occasion for us at Sky Premium. We were born here and today we are happy to announce that Sky Premium is officially launched. We aim to bring our experiences and network from running successful operations in Japan to Singapore, by providing greater accessibility to quality merchants and retailers who will offer only the best benefits and privileges to Sky Premium customers. We hope to be a trusted partner to people living in Singapore for all things lifestyle so that they can live the good life easily," said Allan Wu and Min-Li Tan, Sky Premium Panel Advisors.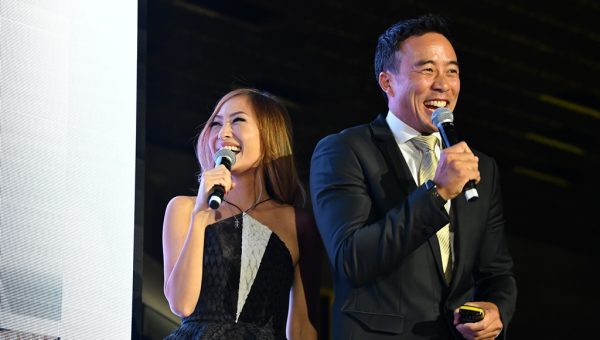 Sky premium boasts a robust portfolio of over 200 carefully selected merchants acrtoss Travel, Wine & Dine, Shopping and Wellness. These merchants are carefully curated through a stringent and comprehensive process that considers industry ranking and public sentiment. Members have access to all merchants and the perks and privileges provided by each merchant is exclusive and unique to Sky Premium members.
Beyond merchant privileges, Sky Premium also features an E-store where members can shop for apparel and accessories from luxury brands such as Fendi, Prada, Alexander McQueen and Hoorsenbuhs, to name a few. Aside from seasonal favourites, the store will also feature limited edition and off-radar pieces. In addition to fashion, members can also buy fresh gourmet produce that will be air-flown in direct from internationally renowned markets such as the Tsukiji market in Japan.
To enjoy Sky Premium benefits, simply register for membership at Sky Premium website at www.skypremium.com.sg for annual membership fee of S$1,200. Membership comes with a welcome package, that includes an authentic gold-plated membership card, full access to Sky Premium offerings and access to Japan's Pocket Concierge service where members can gain access and make reservations to the best high-end restaurants when in Japan.
For more information about Sky Premium, please visit www.skypremium.com.sg