The Conscious Festival 2020 Goes Virtual
For the very first time in its five year history, The Conscious Festival organised by Green Is The New Black will be accessible as a three-day immersive virtual event on the 12, 13, and 14 June 2020.

Striving to create change and positive impact in a time of global doubt, The Conscious Festival will power on for 2020 in a considered move to digital.

With the previous five years playing host to immersive festivals in Singapore and Hong Kong, this year's offering will enable Europe to get involved, virtually arming a wider global collective with knowledge, tools and motivation, and delivering energising talks, workshops, and a conscious shopping experience. What should be the "new normal" has never been more accessible.

In a time of increasing anxiety, The Conscious Festival team knew that it was more important than ever to build resilience, find optimism and explore the future of our planet and our roles in it. Whilst we battle one crisis, another still reigns – the race against climate change doesn't slow for anything or anyone.

Back and bigger than ever, the overarching aim is simple; open an enviro-emporium to all + provide nuggets of inspiration + the mindful community = pave the way for actionable green steps to be taken. Attendees will be able to roam the virtual zones via any device to mindfully shop, learn, evolve, network and connect with live experiences.

The festival doesn't just stop at inspirational content; big goals can be achieved by little steps, which collectively force systemic change. Green Is The New Black want to collect 10,000 pledges from individuals and companies to take #littlegreensteps in their daily lives.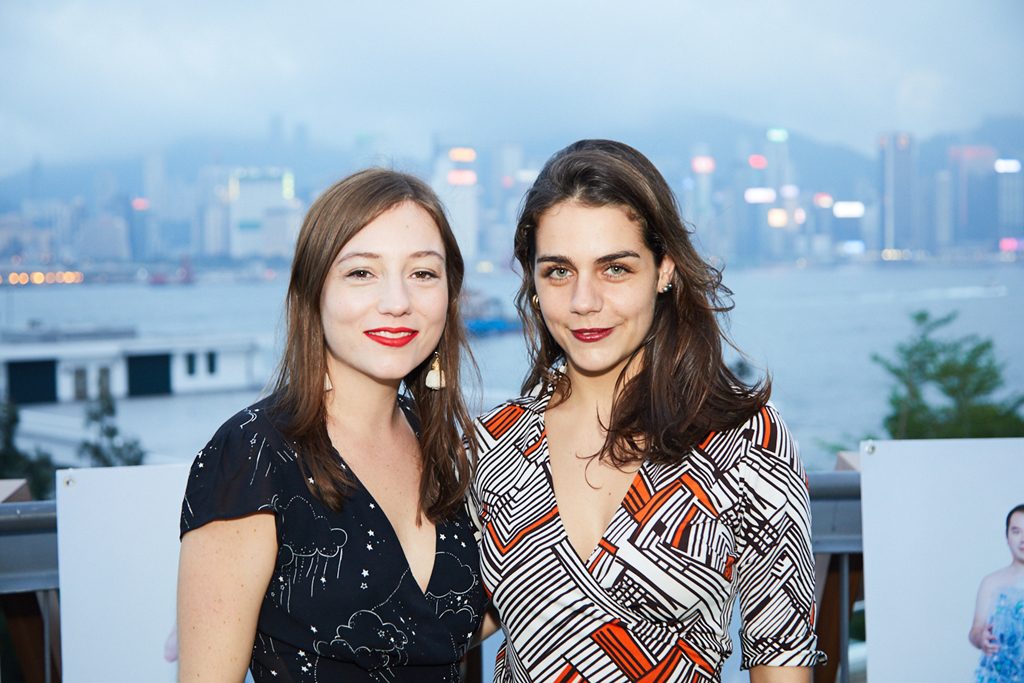 "It has been a surreal year", says Green Is The New Black Founder, Stephanie Dickson. "From bushfires in Australia (which seems like another lifetime), to flooding in the UK, to now a global pandemic. While we've seen a heightened awareness of our collective impact and destruction on the planet, is it enough to see a continuation of action and drastic measures? In just a few months we've seen decreased air pollution and reduced emissions, and if any positives result from this, hopefully it will be an environmental shift and reimagined shared future. By celebrating change-makers and supporting conscious brands in a virtual way, The Conscious Festival hopes to continue to be a driving force for change by providing an outlet to support businesses, whilst elevating individual consciousness, and collective action."

In a bid to help guide attendees towards embracing a more sustainable lifestyle by reconnecting with themselves, others, and the planet, the virtual festival will fuse the best speakers, change makers, businesses and brands.

Diving into four core themes, attendees can tune into a series of talks, panels and workshops, focused on wellbeing, business, fashion and the planet, tapping into areas such as purpose-led business, up-cyling for a circular economy, and cleaning up our oceans.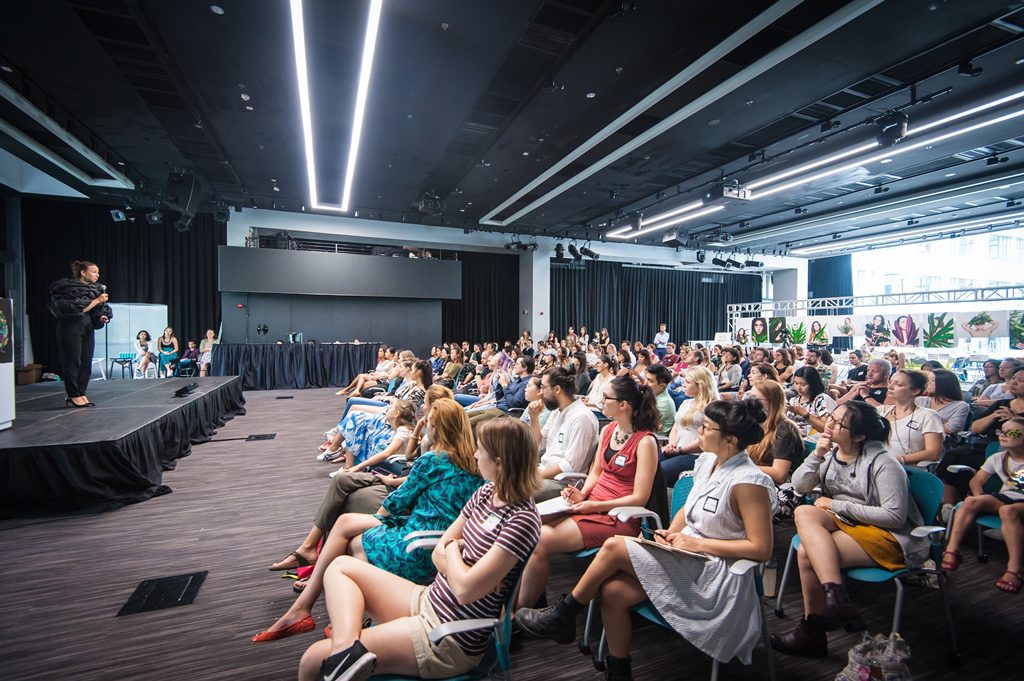 Learn from key industry authorities, brand founders and activists who will be sharing unprecedented access to insights from leading voices, including, model activist Arizona Muse, Barney Swan (the first man to walk the South Pole only on renewable energy) speakers from Project Drawdown, Plant Based News, Extinction Rebellion, Ikea, LUSH, Kering and many more.

There will also be a virtual marketplace expo which will now showcase over 70 different conscious brands and retailers, ensuring consumers understand the importance of supporting small businesses and their aims. Brimming with treasures across lifestyle, art, food, beauty, fashion, and wellbeing, attendees can shop safe in the knowledge that each exhibiting brand is conscious and mindful in their business practices.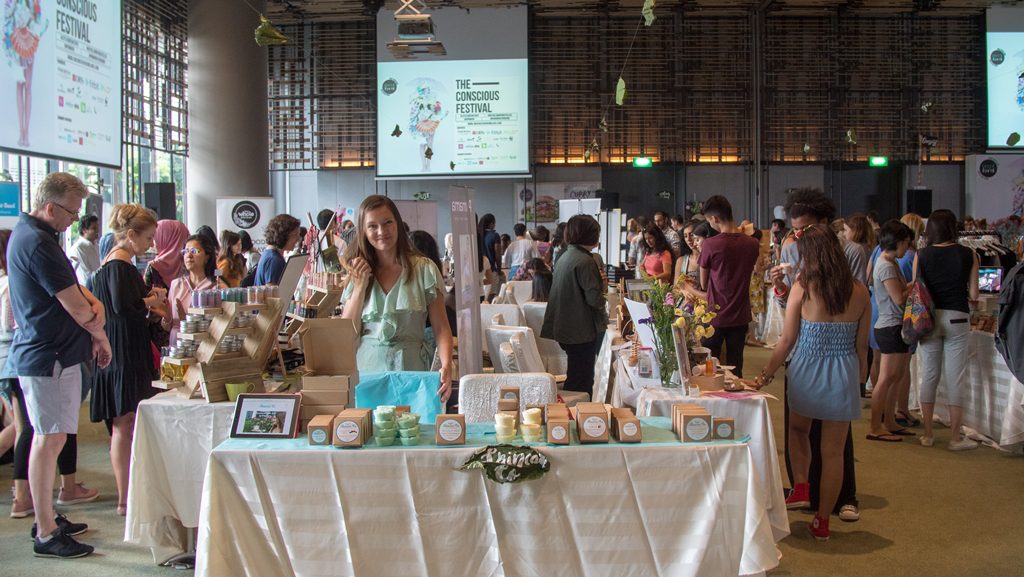 Visit the networking zone to meet like-minded individuals, dive into thought-provoking discussions, and make positive connections. In the late afternoon or evening (depending where you are on Earth!) party with DJs and artists from Paris, London, Singapore, and Hong Kong. You'll be able to interact with them live, so put on your most eco-friendly, craziest get- up and party!

Despite the negative implications the current pandemic is having on the world, it is also causing a phenomenal shift in resetting global consciousness, encouraging introspection and humility.


Green Is the New Black endeavours to continue to empower the greater community to take positive actions to leave the world a better place, whilst powering the re-connecting with ourselves, others and mother nature, and where we find ourselves in 2020 may be the best time to truly reflect and make change for good.

"The epidemic that is ravaging the world has already brought an awareness to the rate at which we consume – be it travel, food, or fashion. Now is the time for us as individuals to reflect and re- evaluate how we live, and for businesses to assess how sustainable their models are. We know that any anti- climate change measures cannot be taken overnight, however together, we can collaborate and contribute to creating more positive impact. By taking #LittleGreenSteps we can further fuel the huge global awakening that we've started to see emerging. This year in light of the current climate, The Conscious Festival has retained its carbon-neutral, plant-based ethos, and adapted to an online model to continue to celebrate change-makers, and thanks to our amazing partners The Mills Fabrica, Sino Hotels, City Developments Limited, New World Development Company Limited, Carbon Care Asia and MASH Brands, we've been empowered with their support' says Green Is The New Black Co-founder Paula Miquelis.

Tickets can be purchased via website from $5-20 at an early access rate.

For more information visit Green Is The New Black or email: harriet@backforgood.co