The Inagural Edition of The Singapore Contemporary Art Show opens on 21 January 2016
Singapore's newest and most interesting art fair, Singapore Contemporary opens with an exclusive VIP program and Vernissage on Thursday January 21st, followed by three days open to the public on Friday, Saturday and Sunday, January 22nd, 23rd and 24th.
Held across a stunning 6,000-square-meter space at the Suntec Singapore Convention & Exhibition Centre, The inaugural edition of the show, themed "A World of Art," is set to present more than 3,000 works of art from 65 exhibitors and installation art by 14 artists with exhibiting galleries from Singapore, Indonesia, Malaysia, the Philippines, Thailand, Hong Kong, Taiwan, China, South Korea, Japan, Australia, the United Kingdom, France, Italy and Russia.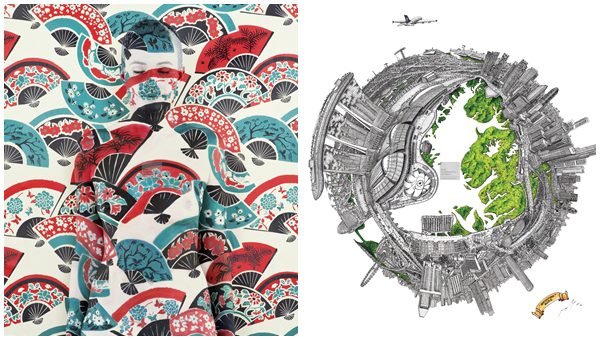 Some of the highlights to look out for are from Well-known Australian artist Emma Hack who has created a portrait commission of Singapore-born Adelaide City Lady Mayoress Genevieve Theseira-Haese, "Our Lady Phoenix." Proceeds raised from the sale of the work will be donated to the Eurasian Association of Singapore. British ink-pen artist Jeff Murray presents "Singapore Sling" – works fusing Singapore's natural beauty with the city's state-of-the-art architecture. Renowned Korean sculptor Jang Seunghyo (known as Sho Jang) has created an amazing six-part installation for the show – comprising hand-made tiles, bearing sculptures of "Art Blossom" chess pieces and looked down upon by two huge "art" chandeliers.
Emma Hack will also conduct a live body-painting exhibition for the opening of the Show on Thursday 21st, taking eight hours to transform her muse with head-to-toe paint.
"This is an exceptionally interesting show – most of the artworks have never been seen in Singapore before, and many are by artists who are just starting to break through on the international stage, winning prestigious prizes and achieving success at auction. We think Singaporeans and overseas visitors here for Singapore Art Week are going to love it! And all visitors are invited to join an extensive program of complimentary tours, live painting demonstrations and a fabulous children's program." Said Show Director Douwe Cramer.
Tickets for Singapore Contemporary are now on sale at www.singaporecontemporary.com or www.sistic.com.sg. Tickets purchased before the show are S$30 for a single day, S$20 for a single day concession or S$54 for a three-day pass, and the ticket holder can bring a friend for free. Tickets purchased at the show door are the same price for single person admission only.