The New Philips OLED+ 984 TV: The Next Leap In Mesmeric Viewing Experience
With a wide array of awards under its belt, the brand new Philips 65-inch OLED+ 984 TV has officially launched at all Best Denki stores in Singapore! As part of an exclusive collaboration with TP Vision and famous British audio specialist Bowie & Wilkins, the Philips OLED+ 984 TV represents the best in sound design and is engineered for crisp quality visuals for viewing movies at home.
The Philips OLED+ 984 comes equipped with a 3rd-Gen P5 Pro processing chip that delivers vibrant colours and provides clear contrast, great attention to detail and prevents motion blurriness in videos or movies. Equipped for Dolby Vision and HDR10+ formats, the chip also reduces distracting background noises in standard resolution videos making subjects in the videos sharper and crisp compared to the previous generations of TV.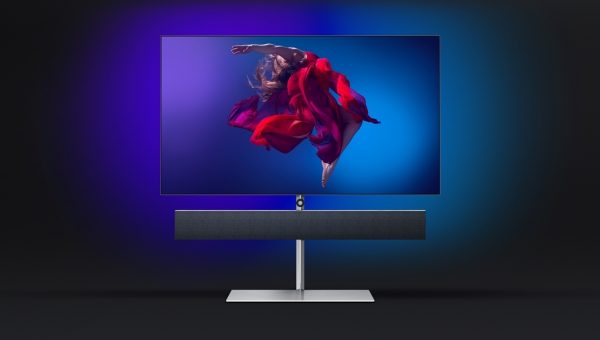 The backlit four-sided Ambilight help create an immersive atmosphere that brings viewers into the heart of the movie by casting on-screen colours onto the back wall in real-time. As the movie progresses, the TV will adjust its brightness levels from frame to frame, accompanying the content on the TV and provides optimal HDR performance with the integration of the Dolby Atmos system that provides an immersive sound and visual experience by setting up an overhead dimension and surround sound in a three-dimensional space that surrounds the viewers at home with clarity and detail and depth.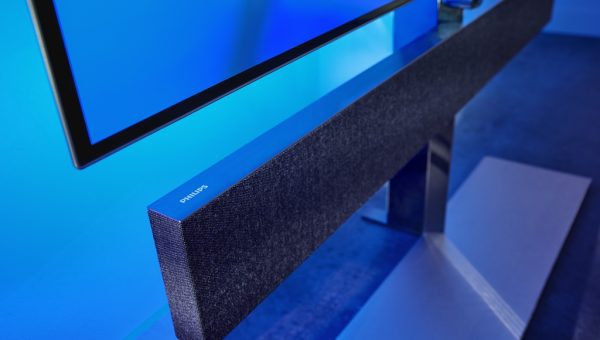 The special Bowers & Wilkins speaker delivers a thrillingly lifelike performance with an integrated subwoofer, tweeters and full-range drivers that produce a deep, well-defined bass and crystal-clear high frequencies that lets viewers hear even the whispers of any dialogue in a movie. The speaker enclosure is covered with a premium wool-blend fabric from Kvadrat that allows every sound to flow freely from the speaker to fill the room and extend its life expectancy.
The Philips OLED+ 984 can be easily controlled with the Philips Remote app or the Google Assistant app that can be installed on a smartphone and provide easy access at a viewer's fingertips. The TV is also compatible with Alexa- enabled speakers such as the Amazon Echo Studio that lets viewers control the TV with a single voice command.
The Philips OLED+ 984 retails at S$6,999, now available at all Best Denki stores in Singapore.