Yachts, Host of Lifestyle Activities, Lined Up for Boat Asia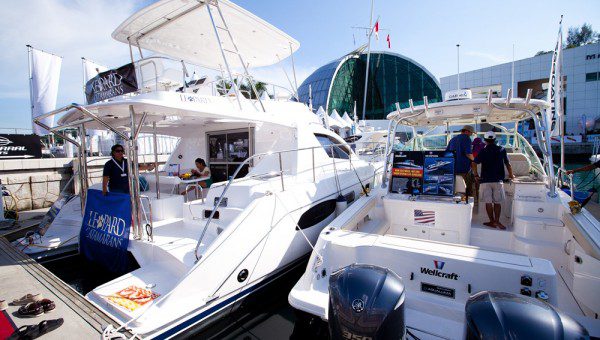 TMX Show productions has announced a stunning array of luxury yachts showcasing the best that the leisure marine industry has to offer at Boat Asia 2013, which take place from 18-21 April 2013 at Marina at Keppel Bay, Singapore.
Over 30 yachts from 60 yachts from 6m to 50m will form the centrepiece of the boat show, exhibited both on and off the water. This year, participating brands include Bavaria, Beneteau, Beneteau, Carver, Cabo, Fairline, Grady White, Grand Banks, Horizon Lago, Odyssey, Princess, Prosail, Raymarine, Riviera, Silvertone, Stealth, Zar and others. Marine infrastructure is once again well represented and supporting marinas of Boat Asia 2013 include Marina at Keppel Bay, Changi Sailing Club, Raffles Marina, RSYC, Yacht Haven and Nansha Marina.
Held at the award-winning Marina at Keppel Bay for the sixth consecutive year, the premium waterfront precinct of Keppel Bay provides a smooth launch pad to the leading boat show in this region.
An impressive line up of charter yachts ranging from power boats to sailing boats and catamarans with full crewing and catering services will be presented by established charter specialist such as The Admiral Luxury Yacht Charters of Marina at Keppel Bay, Azurea Luxury Yacht Charter, Lloyd Marine, SG Yachting and Sunsail. The engineering and supply side of the boating industry is represented by leading brands such as Aquila-Nova, MAN Diesel, Maggie Catene and YMC Marine amongst others.
Some of the highlights must see is the maiden appearance of "Tango 5", the latest Horizon EP115 and much praised long-range expedition series of ocean-going vessels from the EP Series which was commissioned by a Singapore based client, the yacht was designed with ocean adventure in mind with five state rooms, an extended cockpit for fishing and customized dive area.
This year, the Boat Asia will also feature a brand new hosted program for high net worth visitors from China and Indonesia. There will also be a Gala event for the cream of Asia's boating high society and the leisure industry.
As always, Boat Asia redefines luxury not only on the water but on the land too, with its lifestyle exhibitors and sponsors. This year, Boat Asia has put together one of the most impressive set of lifestyle brands ever seen in a boating setting. Corum is the Official Timepiece with classic nautical chronometers on display. "Priceless" moments can be savoured with Mastercard, who host Boat Asia's VIP Island Suite and will be tantalizing its members palates with world class gastronomic spread from Gaggenau in conjunction with renowned star chef Ryan Clift, culinary impresario from Singapore's renowned, award-winning Tippling Club.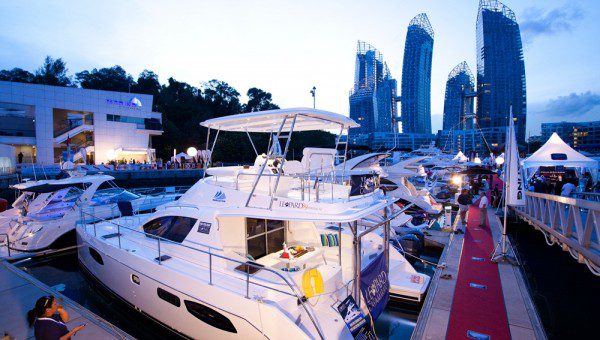 McLaren Automotive is this years Presenting Sponsor of Boat Asia. Land Rover, meanwhile makes appearance as Official Car of the boat show. For those preferring to take things at a slower pace there is a Mumm Champagne Floating Bar, another new attraction this year, as well as waterfront fashion shows by Sophie Martin of Paris. Those wishing to capture their precious Boat Asia moments for posterity should watch out for premium camera manufacturer Leica as well as luxury mobile phone maker Vertu. Paul and Shark returns as Official Yachting Wear sponsor.
Regardless of your taste or pleasure in yachts, whether you're a long time boating aficionado or a new enthusiast exploring new water sports hobbies, there's something for everyone this year at Boat Asia 2013. For more information please visit www.boat-asia.com