You are Invited to the 10th Anniversary Ball in Monaco to be held in Singapore!
Come 9 November 2018, the 10th Anniversary Ball in Monaco will be held in Singapore at Marina Bay Sands, also marking the 12th year since the Prince Albert II of Monaco Foundation was founded.
A renowned event in Asia and the most prestigious ball in Singapore—attended by the high society of the region—the Ball in Monaco is a fantastic opportunity to support His Serene Highness Prince Albert II of Monaco in his foundation's efforts for the preservation of the environment, endangered species and water.
About the Prince Albert II of Monaco Foundation.
The Principality of Monaco has and continues to make a large impact in the global arena. Being a forerunner in the global effort towards sustainability and conservation, His Serene Highness Prince Albert II of Monaco decided in 2006 to make a personal commitment to act against the dangers threatening the planet by launching the Prince Albert II of Monaco Foundation. With the fate of the Principality and the Grimaldi family being closely intertwined with that of the environment – especially the Mediterranean Sea – since historical times, it is no wonder that Prince Albert II continues to preserve the legacy of his forefathers.
The Foundation focuses its efforts on three main areas – limiting climate change, safeguarding biodiversity, and managing water resources –, in the Mediterranean Basin, the Polar Regions and the Least Developed Countries. Through partnerships and contributions from like-minded environmentalists, non-governmental organisations (NGOs), corporate partners and individuals, the Foundation has raised over 51 million euros in support of over 420 projects since its founding in 2006, with 100% of all donations being allocated to project funding.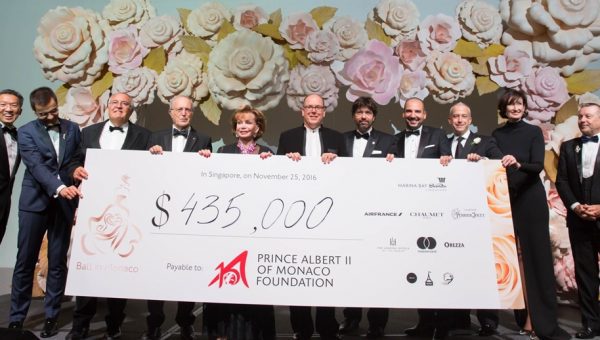 The Foundation's Environmental Efforts in Southeast Asia
In 2012, the Foundation officially established its eighth foreign branch in Singapore overseen by a volunteer Board of Directors. The Foundation has been partnering with international and local organisations for numerous projects across the region of Southeast Asia.
Some of these organisations include Groupe Energies Renouvelables, Environnement et Solidarités (GERES), which helps to manage the 'Scale-up improved Cookstove Access toward better Life and Environment' (SCALE) project in Myanmar, as well as the World Wildlife Fund (WWF), which manages the Foundation's efforts to combat deforestation in almost 40,000 hectares of forest and wildlife habitats in central Sumatra's deforestation hotspot.
Drawing on the cumulative knowledge and experience of the Foundation and its partners, working directly with local communities, including businesses, these projects bring about large-scale change and generate sustainable solutions for vulnerable areas in the region, contributing toward making a wider global impact.
10th Anniversary Ball in Monaco held in Singapore
The 10th Anniversary Ball in Monaco is a biennial charity gala that will be held in the presence of H.S.H. Prince Albert II of Monaco and Guest-of-Honour Masagos Zulkifli bin Masagos Mohamad, Singapore's Minister for the Environment and Water Resources.
With the theme of Anniversary, guests will be treated to a curated selection of haute cuisine, exquisite wines and Champagne. The highly anticipated gala will include a charity auction, which will go live online starting 15 October, with the highest bidder going home with exclusive auction items such as a world-class experience for Monaco's Formula 1 Grand Prix 2019 for 2, Balloon Dog by American Contemporary Artist – Jeff Koons, a unique F.P. Journe timepiece created especially for the event and a one-and-only optical sculpture by Marcos Marin, of and autographed by Singaporean Golden Boy, Joseph Schooling. Guests can also expect an exciting lineup of entertainment and surprises throughout the night. All proceeds will go towards supporting selected projects of the Prince Albert II of Monaco Foundation.
Due to security protocol, the 2018 edition is by invitation only and limited to 600 privileged guests. Book your seat through the Monaco Government Tourist Office in Singapore in order to join an incredibly special and meaningful event. Your support will greatly benefit the preservation of our planet and endangered species.
The 10th Anniversary Ball in Monaco held in Singapore is happening on 9 November 2018 from 6.30pm – Late.
Tickets are priced at: SGD 25,000 / SGD 15,000 / SGD 10,000 per table
Individual Seats Tickets are priced at: – SGD 2,500 / SGD 1,500 / SGD 1,000
To purchase ticket: Write to Benoit BADUFLE, Regional Director Asia, Monaco Government Tourist Office at b.badufle@horusdvcs.com. Auction (from 15 October): http://www.fund-well.com
All proceeds will be allocated to Prince Albert II of Monaco Foundation's selected projects, dedicated to the protection of the environment and sustainable development on a global scale.