Yunomori Onsen & Spa Introduces Singapore's First ever Yuzu Bath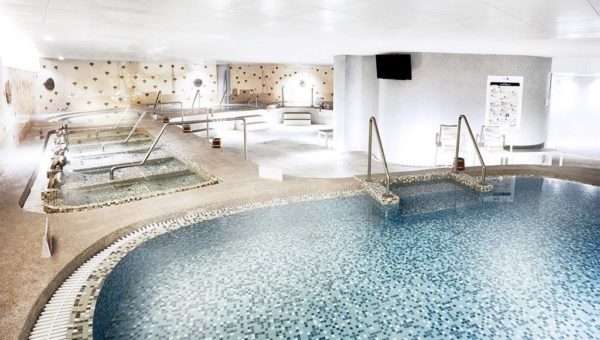 Yunomori Onsen & Spa introduces Singapore's first-ever yuzu bath, which will only be available for a limited time until 31 December 2016!
Started in early 18th century, soaking in yuzu bath is practiced by the Japanese on the winter solstice day. They strongly believe that the yuzu bath can help to ward off winter colds and the common flu.
There are many benefits of a Yuzu bath such as after the bath, the skin will become smoother, more radiant and moisturized. Containing citrus acids and vitamin C thanks to the fruit, the bath will help to heal chapped skin as well. The oil from the yuzu stimulates the circulatory and digestive systems. For busy Singaporeans who work long hours, the bath helps to alleviate body aches and back pains as well as improve blood circulation.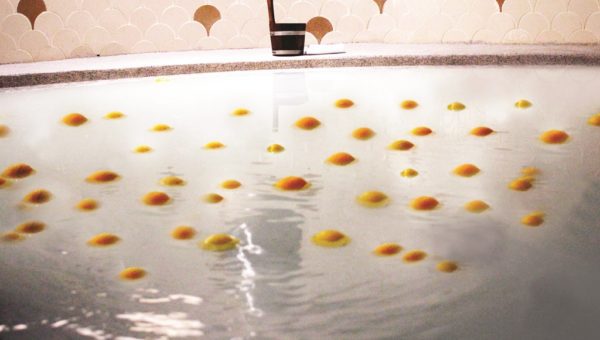 Besides the exquisite onsen bath, Yunomori café introduces their yuzu-themed mainstays. Start with the Yuzu Udon ($9.80+), which is served chilled. The yuzu lends a tangy note to the plain al dente udon. Cap off the experience with Yuzu Sorbet ($4.50+), a great dessert to combat Singapore's humid weather.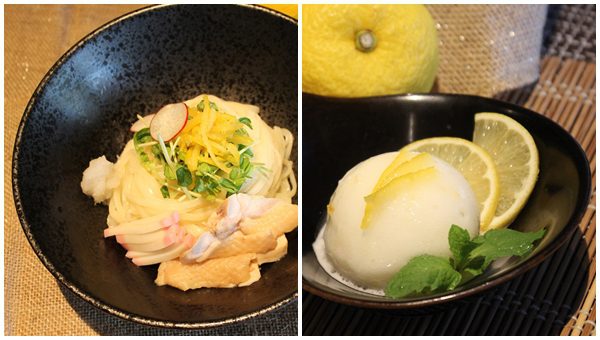 Accompany the main course with Yuzu Soda ($5+), a refreshing beverage bound to cleanse your palates. Or go with the Yuzu Smoothie ($5.50+), which promises a velvety consistency and rich flavours.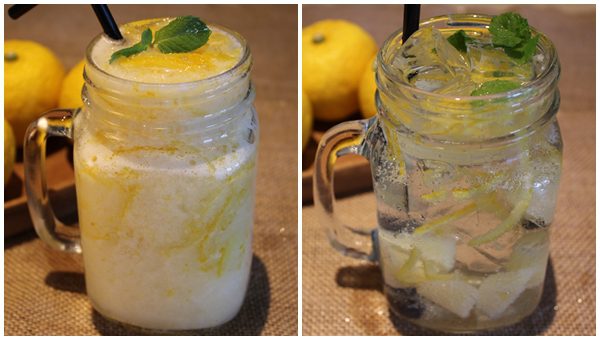 Yunomori is the first and only authentic Japanese onsen with the largest variety of pools in Singapore. Guests can enjoy all-day access to the onsen facilities for only S$38+. The onsen provides everything, from locker facilities to yukata, towel, use of luxury brand Puri Alchemy's toiletries and other lifestyle amenities. Besides the yuzu bath, customers can enjoy other onsen baths, including Soda Bath, Bubble Bath, Jet Bath and Cold Bath. The Steam Room and relaxing lounge area are ideal spaces for them to rejuvenate their senses.
Guests can choose to add on the authentic Thai spa therapies at Yunomori, which offer the perfect balance of relaxation and invigoration. For a good 30 minutes to 90 minutes massage treatment, guests just have to pay an additional fee from S$30+ to S$118+.
Yunomori is currently having Onsen & Massage promotions until year end:
1. 1-for-1 Onsen Happy Hour Promotion
Due to overwhelming response, Yunomori's 1-for-1 happy hour promotion is back by popular demand from 28 November till 31 December 2016. Experience the first authentic Japanese Onsen in Singapore at only $19+ per pax (U.P. $38+)! The onsen entry pass entitles you the access to different variations of baths and other facilities such as sauna, steam bath and lounge.
Promotion is valid from Monday to Wednesday, 7pm – 11pm.
2. Two-To-Go Massage
Yunomori Onsen & Spa is offering weekday special massage promotions, which will be available from 1st December to 31st December, from Mondays to Thursdays (10am-6pm).
⦁ 60-minute Thai Massage @ S$138 for 2 pax (UP: S$176)
⦁ 90-minute Aroma Oil Massage @ S$199 for 2 pax (UP: S$276)
3. Christmas Gift Card Promotion
Treat your special loved ones, friends or business associates to a unique relaxation and rejuvenation experience at Yunomori Onsen & Spa. Everyone deserves a good break!
Promotion is valid till 31 December 2016.
⦁ Receive two free onsen passes and enjoy 5% off with a minimum purchase of $500 worth of gift cards
⦁ Receive five free onsen passes and enjoy 10% off with a minimum purchase of $1,000 worth of gift cards
Yunomori Onsen & Spa is located at : Kallang Wave Mall, #02-17/18 1 Stadium Place, Singapore 397628 . Opening Hours: 10.00 am. – 11.00 pm daily
For more information about Yunomori Onsen & Spa, please visit  www.yunomorionsen.com  or call +65 6386 4126 / +65 6385 7985