Bohemian Style and an immaculate focus on craftsmanship makes up Japanese fashion label 45R
CONTENT: Henry Boen
No one beats the insight of bohemian fashion quite like this Japanese fashion brand, 45R. The brand had built a credible reputation around a neutral palette, lax silhouette (consisting of flow-y dresses, robes and loose gypsy-inspired pants) and who can forget the mandatory indigo-dyed denims stamped and popularized by the land of the rising sun? And while the trend can be traced back during the 60s-70s (and perceived as old-fashioned), the offerings from 45R's new collection speaks of everything but.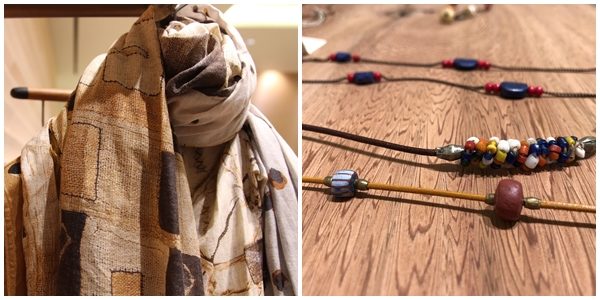 Debuting its first-safari themed capsule in May, the brand's summer three-part collection was aptly based on a traveller's journey into the world entitled "Voyage". Combining the concept with versatility, the brand managed to deliver their promise and created separates that goes from being statement pieces to essential layering staples – which encapsulates the whole idea of 'airy, dry-touch pieces that travel well into the safari wilderness." The collection also sees an influx of ensemble-builders being introduced in this season.
The reoccurring silhouettes include soft tunics, boxy kimonos, wide legged pants and relaxed tops in hand-spun and woven Khadi from India. The boho vibes were also well captured in the displays of oversized options, and the eclectic mix of an earthy-neutral palette added a perfect nod to the carefree personality that bohemian fashion stands for.
The 'all-about-slow-fashion' brand also opened its second store in Singapore at Paragon this month, and had shown a strong awareness towards the importance of strong store visuals and overall conceptualization. Head designer and brand muse, Yasumi Inoue said, "Everything has a beginning. When I have good material to begin with, the strength of that material contributes to the quality of the end product." – which is exactly what Architect Tomoyuki Sakakida meticulously materialized in the store layouts and ornamentation.
From the 1000 year-old Yakusugi wood used for store gates and fixtures; intricate silk paneling; to tiles that are hand-cut into squares for perfect fitting – it was as though the brand's conquest and devotion for supreme craftsmanship ethos are constantly evolving, and for this instance, only to be achieved via an unapologetic, strictly artisanal-built store. The brand had evidently spared no expense to make a point: 45R products are made with time, in time, all to stand unyielding against the trials of days to come – duly just as all good heirlooms are meant to be about.