Culture Cartel: Asia's First All-Encompassing Street Festival that Shouldn't Be Missed!
CONTENT: Henry Boen
IMAGE: Culture Cartel Con
Taking place from 1st to the 2nd of December 2018 at the Singapore F1 Pit Building, Culture Cartel is set to unite the different sectors of Art, Toys, Tattoo, and Fashion in a consumer trade show that will showcase only the best of street culture in Asia and around the world. Co-organized by Habitual, Axis Group Asia and Division Communications, Culture Cartel will be placing the limelight on the often-neglected segments of street culture. There will be retail showcases, art exhibitions, installations, panel discussions and exclusive releases happening during the event.
Prominent industry leaders spearhead the curators of the exhibitions: for Art, we have Invasion Studios by Jahan Loh. Notable for his collaborations with lifestyle brands such as Adidas, Vans and Samsung, the Singapore-born pop artist have always delved into the realm of colourful and popular imagery for his visual expression. Jahan will be accompanied with other well-known artists like the ever-provocative Sam Lo (or known as the "Sticker Lady") and Erikatoon with her cute-sy, sci-fi themed art. Being an event that revolves around street culture, we foresee a trend of graphic/graffiti arts style that will make full use of your retina's spectrum of colours.
For Fashion, we have Mandeep Chopra as the curator. Mandeep Chopra – if you are not aware of him – is the founder of Singapore's leading sneaker boutique, Limited Edt. He will be accompanied by Mark Ong and Sue-Anne Lim, the founders of Sabotage (we talked about them briefly in the Sole Superior article) and if we are right about it – the showcase will consist of unique sneakers and collabs from the two brands.
Other highlights at the ticketed event include live interviews with headliners and panel discussions about current topics in street culture, featuring panelists like Sam Lee (Hong Kong actor and co-founder of Subcrew), Tabitha Nauser (Pop/R&B singer), and Shangguan Zhe of Sankuanz (pictured above, CN). There will also be a movie screening for "OBEY GIANT: The Art and Dissent of Shepard Fairey", from Academy Award winning filmmaker James Moll and Executive Producer James Franco; which delves into the underground world of street art, profiling the rise of artist Shepard Fairey.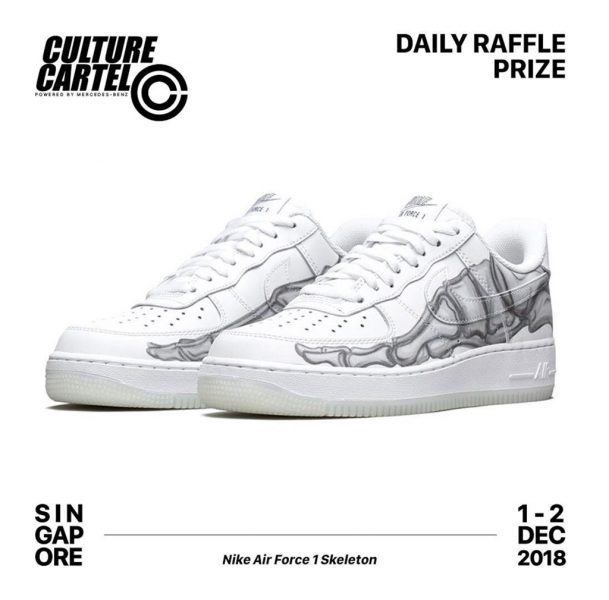 There will be live performances in music by local artists like MAS1A (SG), and public artworks from a global line-up of artists; including an art exhibition and mural by Stash, and a private collection exhibition featuring KAWS and Bearbrick from local collectors. Other onsite activities include the first VR Graffiti Battle in Asia that uses Tilt Brush by Google, a bike circuit by Motochimp, a tattoo competition, and raffle draws with exciting prizes like concert and airline tickets to be won.