Discover Loewe's New Seasonal Capsule Collection, Inspired by American Artist Ken Price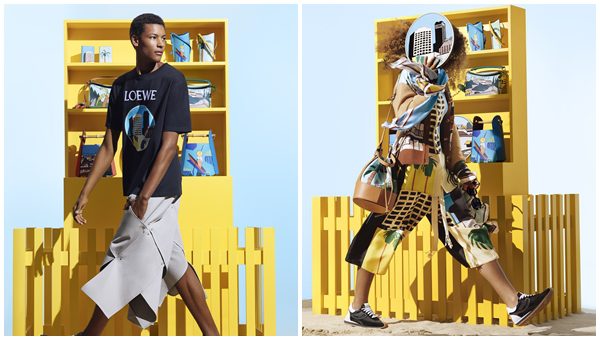 While known one of the most influential figures for 20th century ceramic art, Ken Price revelled in the drawing and painting of idyllic landscapes. Representing a particularly joyful element within his career, Ken Price produced drawings with fanciful compositions and a vibrant colour palette.

Committed to clay as a material, one can observe nods to ancient Mexican earthenware, traditional folk pottery and the Bauhaus fusion of crafts and fine arts in his works. Inspired by a series of twenty unique hand-painted ceramic plates Price made for La Palme restaurant in Newport Beach in the early 1980s, Anderson was particularly taken by the insouciance and the energy the objects in the units emanate – boldly hued cityscapes and landscapes in a humorous cartoon-like style that are scattered all over pottery and plates.

This festive season, LOEWE's dedication to craft meets Ken Price's spirit as motifs from the La Palme, Easter Island, LA Series and Happy's Curios are featured in the collection, interpreted as prints, all-over prints, intarsia and leather marquetry, unfolding on pieces of clothing as well as leather accessories.


Easter Island
The vibrant landscapes of the Easter Island series are featured as prints in canvas on Balloon and Cushion Bamboo Tote bags, as well as canvas and calfskin pouches. A tropical escape fitting of the dynamism and glowing spirit of the project, these pieces are presented in sunny, Pacific bright hues.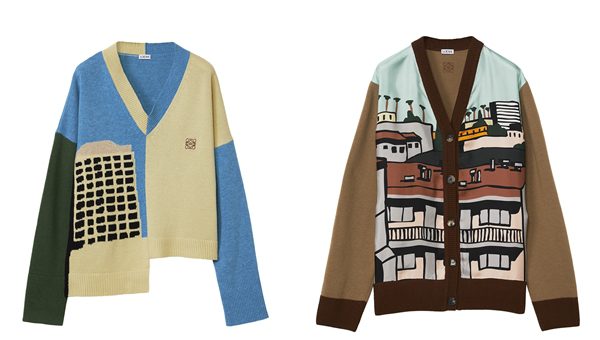 L.A. Series
With sunny landscapes, bright colours and palms, the two LA series are particularly inspiring in terms of stylistic mood. The collection is joyous and laid back, with loose volumes that captures LA's quintessential ease. Price's colourful drawings are featured as prints on silk shirts, sweatshirts and t=shirts, as well as washed denim. The same motif is also interpreted with intarsia on cashmere cardigans and jumpers.



Happy's Curios
An exclusive print for the Leather Goods collection, the Happy's Curios series was Price's homage to Mexican folk pottery. Vivid and uplifting, a sense of joy comes to the fore. The collection speaks on many levels with craft, which is central to the LOEWE ethos, reassessed in its modern liveliness.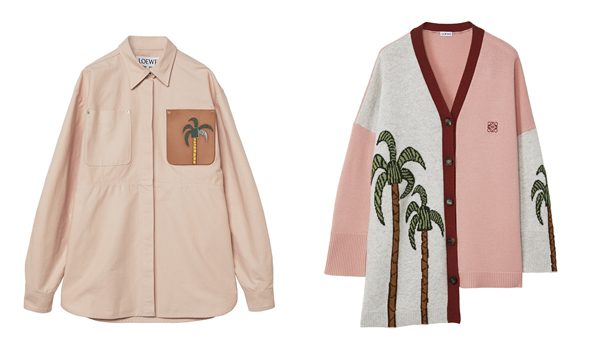 LA Palme
Palms and coastal and urban landscapes unfold in intarsia fashion all over the surface of iconic bags such as the Puzzle and the Hammock, as well as on small leather goods. The series' name takes inspiration from the emblematic restaurant where Price's ceramic works were exhibited. With two approaches to the motif, LOEWE offers the choice of multi-colour designs to make a statement, and the incorporation of a subtle palm tree for a understated added element of workmanship.

The LOEWE Ken Price capsule collection is now available in Loewe boutiques islandwide.