Forevermark Launches It's Black Label Collection with Lee Hwa Jewellery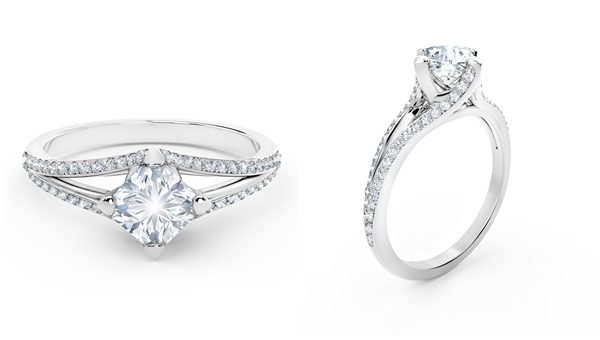 Lee Hwa Jewellery, Singapore's leading contemporary jeweller is the first in South East Asia to launch the Forevermark Black Label Collection, a new generation of diamonds, cut with supreme symmetry and unprecedented accuracy to release a dazzling light. The introduction of this exclusive collection strengthens the brand's recently launched Lee Hwa Romance platform which now offers young couples one of the widest range of in-house and international selection of diamond engagement rings.
To celebrate the launch of The Forevermark Black Label Collection, Forevermark has combined the unique and powerful design of the Endlea collection with the beauty and precision of Forevermark's Black Label diamonds, to create an exclusive capsule collection for Lee Hwa Jewellery Singapore.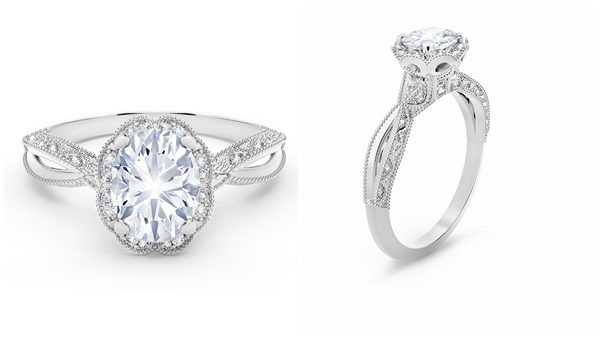 Available in three beautiful shapes, oval, square and cushion, shapes, The Forevermark Black Label Collection is the most exclusive collection of diamond cuts ever conceived – each one ready to be customised with a unique and exclusive solitaire.
Using state-of-the-art technology to maximize the brilliance of a diamond and deliver unrivaled sparkle in every cut, the Forevermark Black Label Collection is the result of years of research by diamond experts that have defined a new standard of excellence for both round and fancy shape diamonds.
A celebration of eternity, the simple, yet graceful 'Forever'motif is the signature of the Endlea™ Collection. This iconic symbol of 'Forever' evokes a sense of continuation, fulfilment and infinity that is beautifully enriched by a selection of square, cushion or oval Forevermark Black Label fancy shapes featured prominently at the heart of each design.
Federica Imperiali, Forevermark's Head of New Product Development in Milan comments; "The beautiful fancy shapes which make up the Black Label Collection, exhibit extraordinary brilliance, fire and scintillation that until now have belonged to round brilliant cuts. The perfection of these diamonds, cut with supreme symmetry make them the perfect choice of diamond to beautifully highlight the graceful 'Forever' motif of the Endlea Collection."
Like all Forevermark diamonds, Forevermark Black Label diamonds have been individually selected, responsibly sourced and meet stringent standards of beauty. Cutting a Forevermark Black Label diamond requires exceptional craftsmanship to maintain ultimate symmetry through the perfect proportions of the facets allowing a Compass of Light™ to emerge; a symmetrical arrow pattern that makes Forevermark Black Label diamonds sparkle like no other.
With less than one percent of the world's diamonds eligible to become a Forevermark diamond, each diamond comes with a promise that it is beautiful, rare and responsibly sourced. Every Forevermark diamond undergoes a journey of rigorous selection, ensuring that only the most beautiful diamonds are chosen to be inscribed with a unique inscription and number which identifies it to be your Forevermark diamond forever. Forevermark is a world-renowned diamond brand from The De Beers Group of Companies. Forevermark diamonds are available in over 2,000 stores across 25 markets worldwide.
Forevermark diamonds are exclusively available at Lee Hwa Jewellery, the authorized Forevermark retailer in Singapore.
For more details about Forevermark, please visit Forevermark Facebook or visit www.forevermark.com